Katy Perry Gave Birth to a Daughter—and Her Name Is So Sweet
Her name may have been inspired by Perry's engagement ring.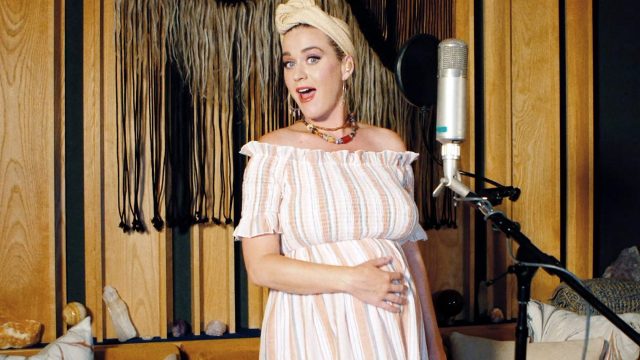 Katy Perry is now officially going by "Mom." After publicly confirming her pregnancy in March, the "Never Worn White" singer gave birth to her first child—a daughter—early this morning, August 27th, and the baby's name is beyond adorable.
Perry's partner Orlando Bloom, who has a son with model Miranda Kerr, broke the news of their daughter's arrival via Instagram with a repost from UNICEF, for which the pair are Goodwill Ambassadors. In the caption, the new parents finally revealed the name they chose for their new arrival: Daisy Dove.
(We have to wonder if Perry's daisy-shaped engagement ring sparked inspiration.)
"We are floating with love and wonder from the safe and healthy arrival of our daughter," Perry and Bloom told UNICEF.
With their birth announcement Perry and Bloom also wanted to raise awareness regarding the danger of childbirth in communities both near and far.
The pair continued, "Communities around the world are still experiencing a shortage of healthcare workers and every eleven seconds a pregnant woman or newborn dies, mostly from preventable causes. Since COVID-19 many more newborn lives are at risk because of the increased lack of access to water, soap, vaccines and medicines that prevent diseases. As parents to a newborn, this breaks our hearts, as we empathize with struggling parents now more than ever."
They thanked UNICEF for being present where they're most needed to "make sure every expecting mother has access to a trained health worker and access to quality healthcare."
In celebration of the heart we know our daughter already has, we have set up a donation page to celebrate DDB's arrival, Perry and Bloom said. We hope your ♥️ can bloom with generosity.
You can donate to the Daisy Dove Bloom fundraiser on the UNICEF website. Daisy Dove hasn't even been here for 24 hours and she's already doing great things—perhaps she's the superhero we've been waiting for.