Katy Perry and Drew Barrymore took selfies while slaying the red carpet and we can't handle how awesome they are
Ever thought about what would happen when two bombshell celebs who happen to be fans of one another's work, bump into each other on the red carpet? Well, we finally know what the outcome will look like, and it's pretty sweet!
Children's Hospital Los Angeles hosted their "Once Upon a Time" gala last night, and celeb representatives Katy Perry and Drew Barrymore caught up with one another on the red carpet. This isn't your typical celebrity run-in, either. The two hugged it out, and in between posing for photographers, took a few really cute selfies of their own for social media!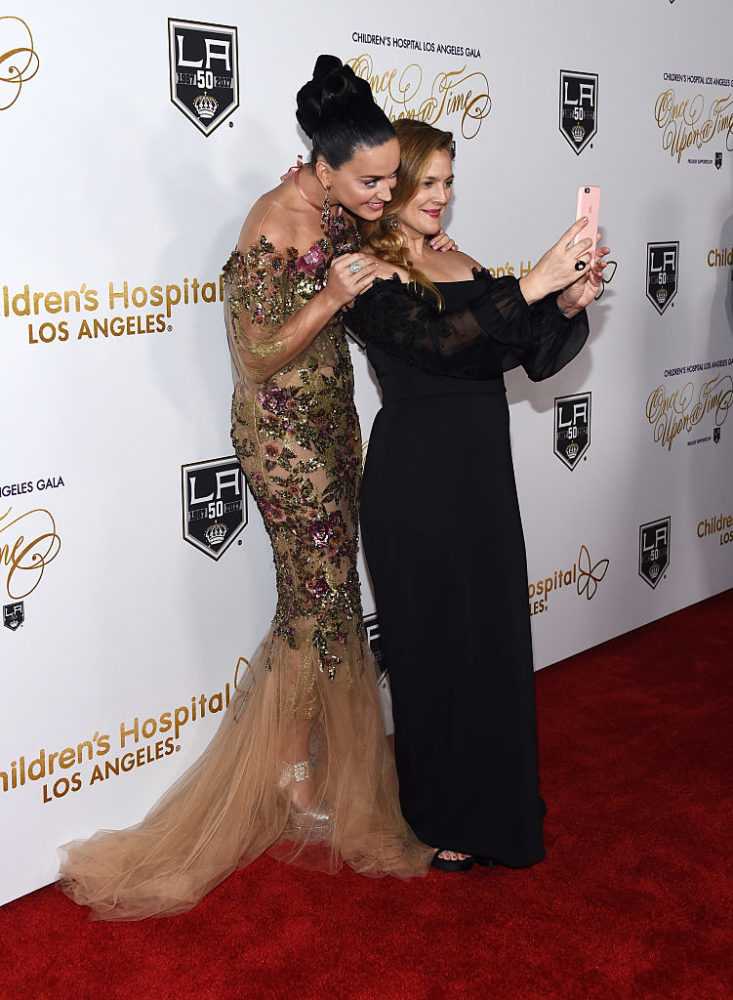 Drew posted this adorable pic of herself with Katy, a.k.a. someone who she totally admires! And of course, Drew and her daughters rock out occasionally to one of Katy's greatest smash hits Roar, because…who doesn't love that song?!
Katy hasn't posted a selfie of her own yet, but we're definitely looking forward to the one she chooses. By the looks of things on the other side of the camera, they were able to capture some really cute iPhone shots. But, in the meantime, we'll continue to swoon over the behind-the-selfie-scene pics we have.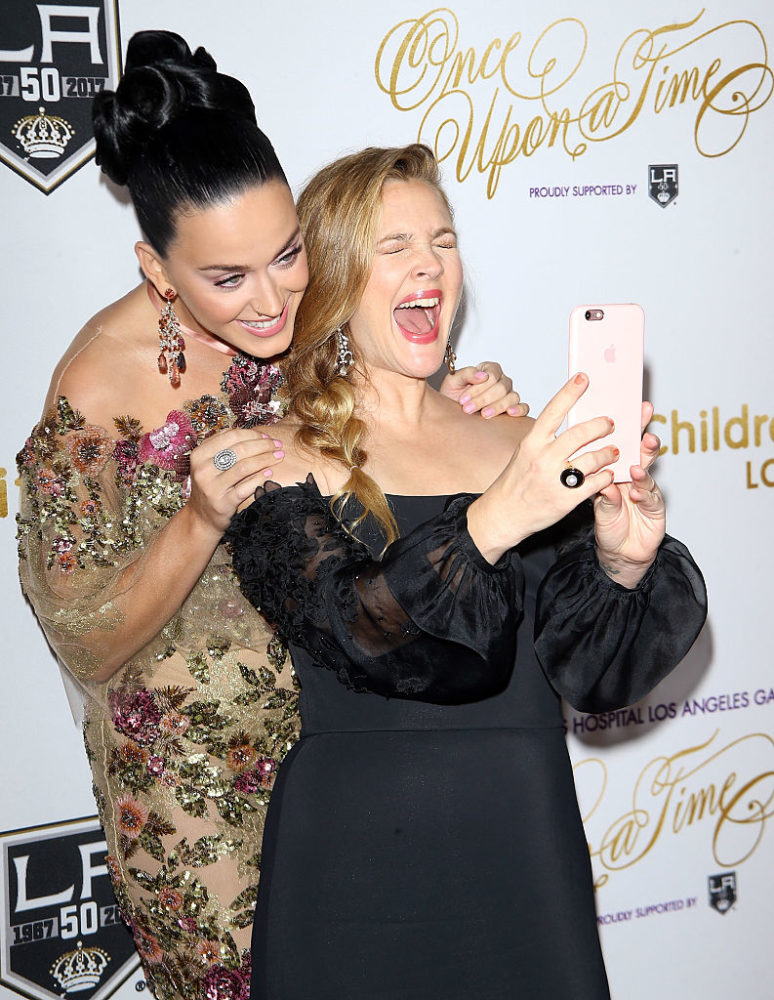 We're totally fangirling over them fangirling over each other!