Katy Perry just dropped a surprise Christmas song—and it's a holiday bop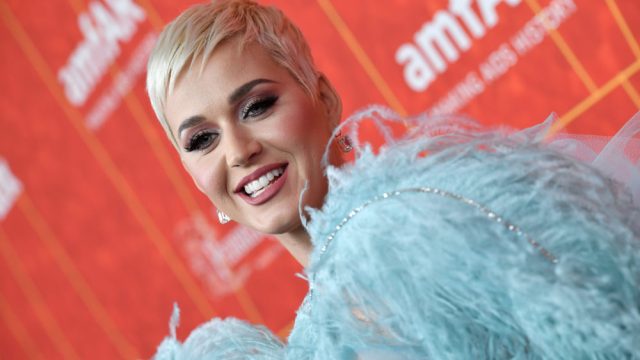 Move over, Mariah Carey's "All I Want For Christmas Is You," there's a new Christmas tune in town. Katy Perry just dropped a surprise Christmas song, and it's a bop. On November 14th, the pop star uploaded the chorus of her new single, "Cozy Little Christmas," to Instagram. It's basically all the dancey-joyfulness we love about Carey's "All I Want For Christmas" paired with the jazziness of Michael Bublé's "Baby Please Come Home." (You'll get what we mean when you hear it.)
The chorus goes, "I don't need diamonds or sparkly things / 'cause you can't buy this feeling / Nothing lights my fire or wraps me up, baby, like you do / Just want a cozy, cozy little Christmas here with you."
Perry warned fans via Instagram on November 14th that she was "Bout to sleigh in an hour." About an hour later, she posted a snippet from the song, writing, "For all my friends secretly buying their tree already ? SURPRISE! ? Christmas comes early!"
"Cozy Little Christmas" is currently only available through Amazon Music (where it is already at #1). You can stream it with your Amazon Prime account, through Amazon Music Unlimited, or buy it for $1.29.
Does this single mean a Katy Perry Christmas album is on the horizon? It's unclear. However, if we write to Santa enough times, maybe he'll drop Perry a line.