Katy Perry covered "Over The Rainbow" for a Children's Hospital gala, and it's breathtaking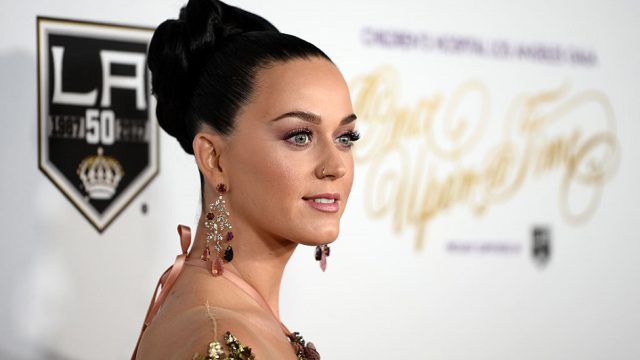 Cover songs are incredible — but when it's Katy Perry covering a classic (for children!) a whole new layer of cool is added to the table. Perry performed "Over The Rainbow" at the recent, star-studded Children's Hospital Los Angeles 'Once Upon a Time' Gala, and it was a huge hit.
The Gala is held annually to help raise money towards pediatric medical care and research. This year, it was held on October 15th, and an impressive $4 million was raised. We'd say that's an important chunk of change, going to such an amazing and important cause! Not only will the money go towards research, but it'll also help support families in need.

This year, the event was hosted by Josh Gad. Other celebrities in attendance included Drew Barrymore, who accepted the 2016 Courage to Care Award (which is so sweet!) and names like Tina Knowles, Eric Stonestreet, Jessica Capshaw, and Jamie Lee Curtis.
When Perry took the stage, she wowed the audience with a few originals — "Roar", "Teenage Dream", "Firework", and "Dark Horse" were performed — but she truly took everyone's breath away with "Somewhere Over The Rainbow." https://www.youtube.com/watch?v=ZR25l_nLB7E
Wow.
Here's the full performance, in case you need 16 minutes of Katy Perry this morning. (Who doesn't?) https://www.youtube.com/watch?v=A2SRy2LE2H0
We're so impressed with the event, and think it's incredible that Katy Perry helped the cause with so many great tunes!