Katy Perry is campaigning for Hillary Clinton in Nevada and you've GOT to see her shirt!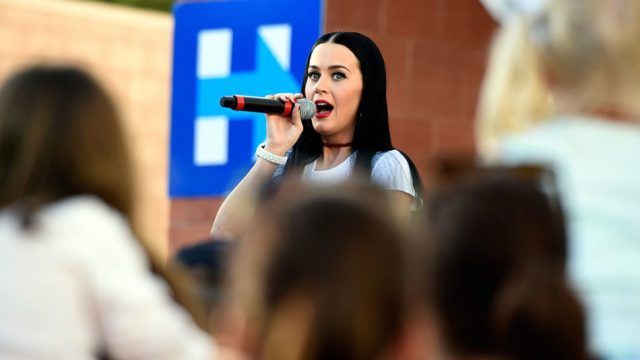 Katy Perry and Hillary Clinton are pretty much gal pals, and it warms our hearts each time we see them together. From surprise birthday presents to Instagram takeovers, their camaraderie gives us some ultimate #friendshipgoals.
Katy is uber excited about Hill C's campaign, so it's never a surprise to us to see her hitting the pavement to rally support. This past weekend, Katy was spotted campaigning for Hillary in Nevada, and she completely stole the show in her less-than-conventional top. Paired with a leather skirt and matching red belt, Katy's top read "Nasty Woman," and we have to admit — we want it now!
How perfect is Katy Perry's top?!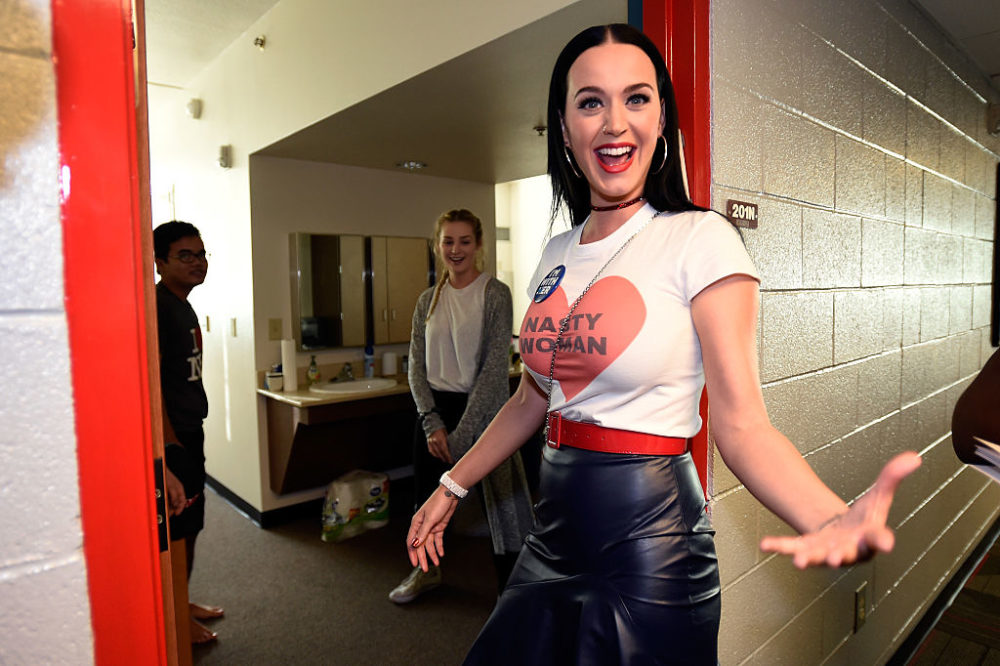 We're in love! Not sure if Katy Perry was referring to herself or Hills, but either way, we think the shirt is awesome! We all know that Katy is super vocal when it comes to female empowerment, so we definitely think the top is fitting for the singer. And, whether you're a Clinton supporter or not, you can at least acknowledge that what Hillary is doing is no small feat — making her a "Nasty Woman" in her own right as well.
Of course, ICYMI, the top isn't just a self-deprecating joke. Donald Trump rattled the country yet again when, toward the end of the third debate, he referred to Clinton as a "nasty woman." Of course, Twitter wasn't going to take THAT comment lying down, and where Twitter goes, so goes merchandising!
Needless to say, we'll definitely be adding to the top to our wardrobes!