Katy Perry and Orlando Bloom literally had pies thrown in their faces over Christmas, and, LOL forever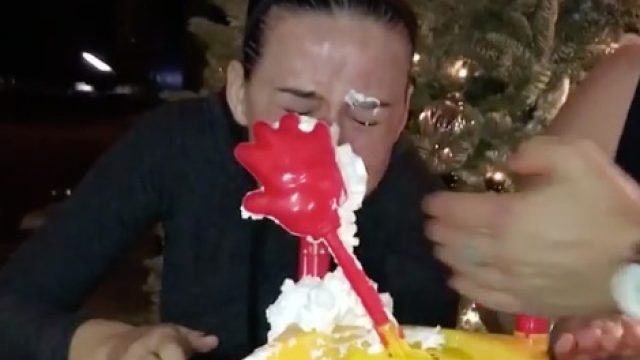 We saw our fair share of adorable holiday pics and videos on Insta and Snapchat over the weekend. But we may have just found a winner in Katy Perry and Orlando Bloom getting pies in the face. That's right. Literal pies in the face.
You probably already heard that Perry and Bloom dressed as Mr. and Mrs. Claus to visit sick children in the hospital this holiday season (we seriously cannot express how much we appreciated hearing that). And (if you stalk Perry's Insta account as much as we do), you may have even noticed that she literally brought a prank arsenal home to torture her family with for the weekend (we're talking fake vomit, plastic worms…the works).
And now, the pair have given us whimsical holiday goals yet again with THESE:
We love how Katy and her sister got into the spirit of the game and totally let their inner child run wild. And Bloom and Katy's brother, David, didn't disappoint either:
Guys no joke — THIS GAME LOOKS LIKE SO MUCH FREAKING FUN! And we absolutely love how into it everyone in the Perry household got. It makes us feel like — dare we say it — we could all totally be friends IRL.
In a world where celebrities can literally seem like different species with all the glitz and glam, it's super refreshing to see them just being regular old people like the rest of us.
And if you're desperate to get this game for your own fun, we've got you covered.
It's called Pie Face Showdown and is available at a ton of toy stores and online.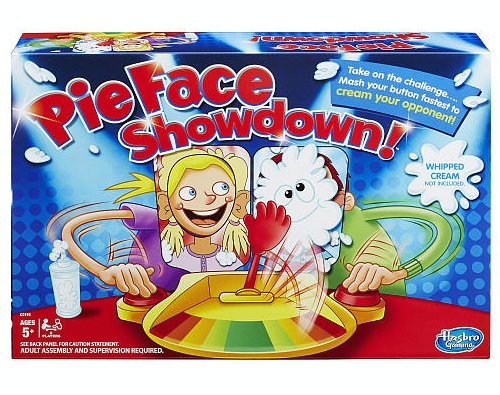 Toys R's Us, $20.99
ENJOY THE FACE PIES!
H/T Perez