Katy Perry is "proud" of her "American Idol" salary, and damn right, she should be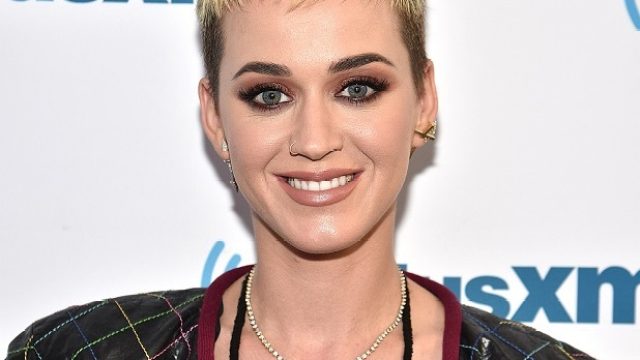 Between her new single "Swish Swish," that killer pixie haircut, her upcoming Witness tour and a new gig hosting American Idol, it's safe to say Katy Perry is on fire.
And speaking of the famed musical reality show, Katy Perry's American Idol salary is rumored to be somewhere in the $25 million range — something she's extremely unapologetic about.
"I'm really proud that, as a woman, I got paid," Perry said Tuesday on KTU's Cubby and Carolina in the Morning.
"And you know why? I got paid, like, more than pretty much any guy that's been on that show," she added. "And, by the way, I love men. So I'm a paid woman and I'm ready for a beautiful man."
Reportedly, the only judge paid more annually than Katy is the show's OG, Simon Cowell back in his heyday.
Between having a Katy Perry American Idol season and the singer's words about her salary, we're not sure which part of this quote to applaud loudest for. So we're just going to keep clapping until our hands hurt.
Fresh off the heels of her new album and tour announcement, the singer discusses the type of judge she'll be when she graces the American Idol contestants with her expertise.
"I'm gonna be the same judge that I've always been, and I'm not judgey," she says. "I [give] constructive criticism...I am polite, but firm. And I'm super realistic. I definitely have huge dreams.
"And I think the show is wonderful," Perry continues, saying American Idol is "about finding real talent" and "making real people's dreams come true."
We're pretty sure someone with as enviable of a career as Perry will have all the best advice for the contestants — and considering her pay, we're glad Fox sees it too.
We'll be waiting patiently to see her face on our TV screens every week, but in the meantime, make sure you snatch your (just released!) tickets for the Witness: The Tour and put in a pre-order for Witness, which drops June 9.