Why Megababe founder Katie Sturino is launching another size-inclusive Stitch Fix collection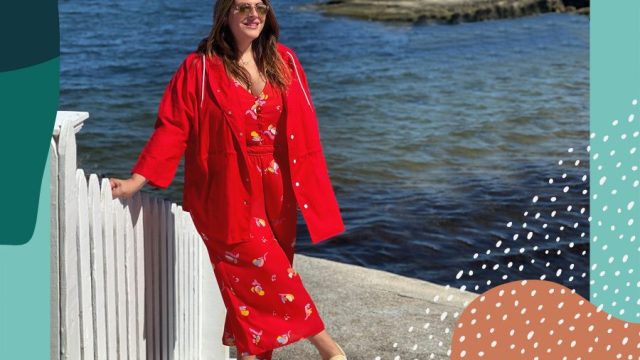 Katie Sturino is known for many things: expertly mixing patterns, making her dogs Instagram famous, founding the taboo-tackling beauty brand Megababe, and making room for more women in fashion. Back in 2015, after receiving an overwhelmingly positive response to her first style feature in Man Repeller, Sturino launched her plus-size fashion blog "The 12ish Style" to create a space for women who looked like her. This meant women who were size 12ish, 14ish, 16ish, and up—sizes that are still rarely found on models in magazine ads or on the racks in designer stores.
With her blog alongside her Instagram, which has now garnered over half a million followers, Sturino quickly made her mark in the fashion influencer space, using her platform to advocate for size inclusivity. She's drawn viral attention with her #SuperSizeTheLook and #MakeMySize movements. To #SuperSizeTheLook, Sturino recreates celebrity outfits in her size, proving that good style is not restricted to the thin elite. In her #MakeMySize posts, she gives insight to her frustrating experiences in the dressing room, calling out fashion brands for failing to offer accurate plus-sized options, if any at all. This puts the onus on brands to change their collections instead of asking consumers to change their bodies. She's gotten some results, influencing designers like Diane Von Furstenberg to offer extended sizes.
But Sturino isn't just waiting around for designers to make more inclusive sizes—she's doing it herself.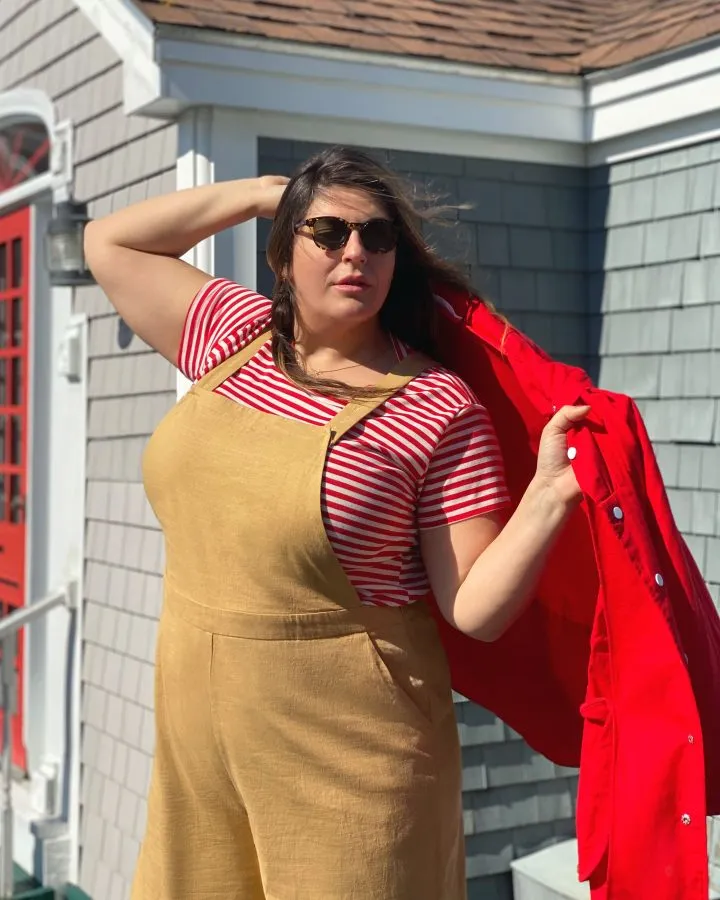 In the past year, Sturino has worked with Stitch Fix to design and launch her first and second size-inclusive clothing collections. Since those were an instant success, she decided to launch another for summer 2020, and it's finally out now! "This is the best collection for me because it has styles that I'm unable to find in my size elsewhere," she says. Those pieces include tennis skirts, bodysuits, overalls, and more. Her collections make up for what the fashion industry lacks in extended sizes, and she's made things more fun, bright, and colorful along the way.
She says the collection is filled with clothes to "play in" and are made with stretchy, comfortable materials that don't feel cheap. She aimed to make the line as widely accessible as possible, with everything under $100 and sizes ranging from 0-24W and XS-3X. Unlike the past collections, for the first time ever, Stitch Fix shoppers will be able to shop each piece from the line individually, without needing to order a "Fix." That means that you can buy that banana print blouse, one of Sturino's proudest items, without purchasing anything else from the collection (though you'll probably want to add the floral dress, an anorak jacket, and those linen overalls to your cart, too). All you need to do is take a quick style quiz and then select the exact pieces you want to shop.
Though Sturino wears whatever she wants now (and encourages others to do the same), she admits that some of the arm- or leg-baring pieces in the collection are things she would have avoided in the past.
"I thought you had to have a certain body to wear certain things, and if you didn't have that body then you didn't look good, so you couldn't wear it," she says.
Once she started to challenge that notion and stopped following invisible rules about what she could or couldn't wear in a plus-sized body, Sturino found the confidence that she's recognized for now. For others looking to do the same, she says that it's really about examining the way that you're talking to yourself. "If you're not wearing dresses or shorts, or if it's 95 degrees and you're wearing jeans, ask yourself why," she urges. "I think there are very few people in the world who are like, 'I just like jeans the best.' Most of the time, you'll find that people are hiding in certain fabrics or colors because they don't feel confident or comfortable enough to show different parts of their bodies."
Though Sturino is often billed as a "body positivity advocate," she says her approach falls more in the body neutrality camp.
"I'm not the person who's photographing my stretch marks and painting them," she says. "I'm more of the person who knows what's going on [with my body] and doesn't let it ruin my day or stop me from doing anything because I think I don't have the right body type to do it." To emulate Sturino's confident summer style, shop some of our favorite pieces from her Stitch Fix collection below.
Katie Sturino x Stitch Fix Marguerite Jumpsuit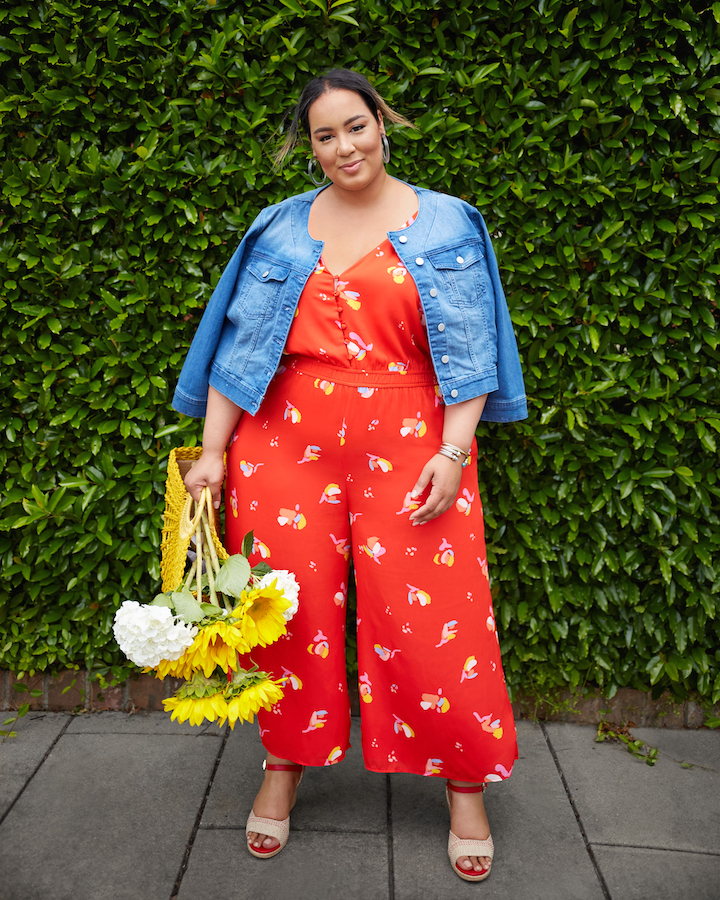 Katie Sturino x Stitch Fix Alexandra Midi Dress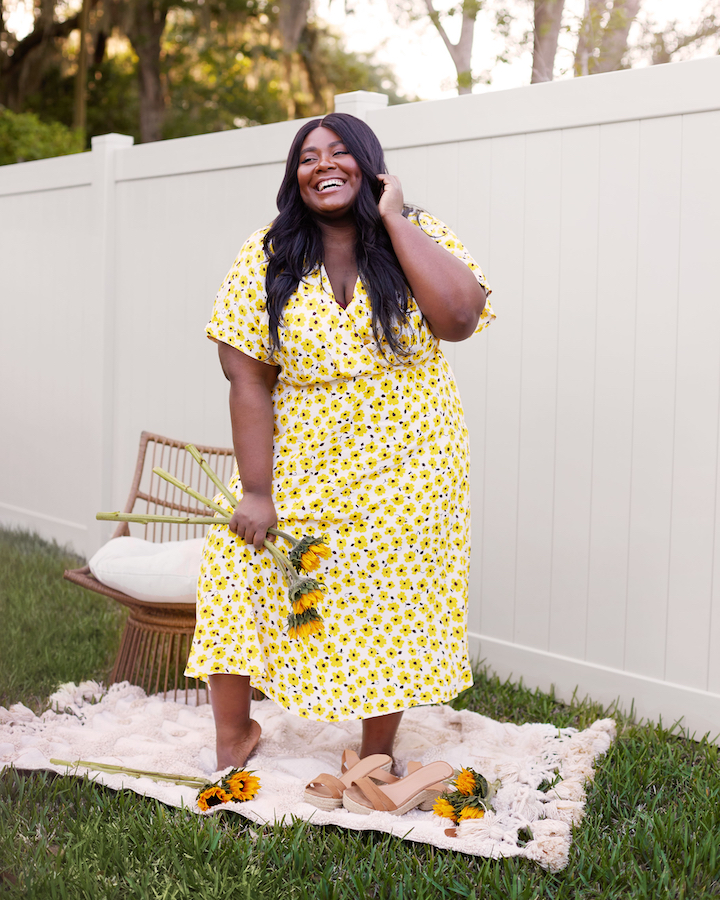 Katie Sturino x Stitch Fix Gemma Linen Blend Cargo Jacket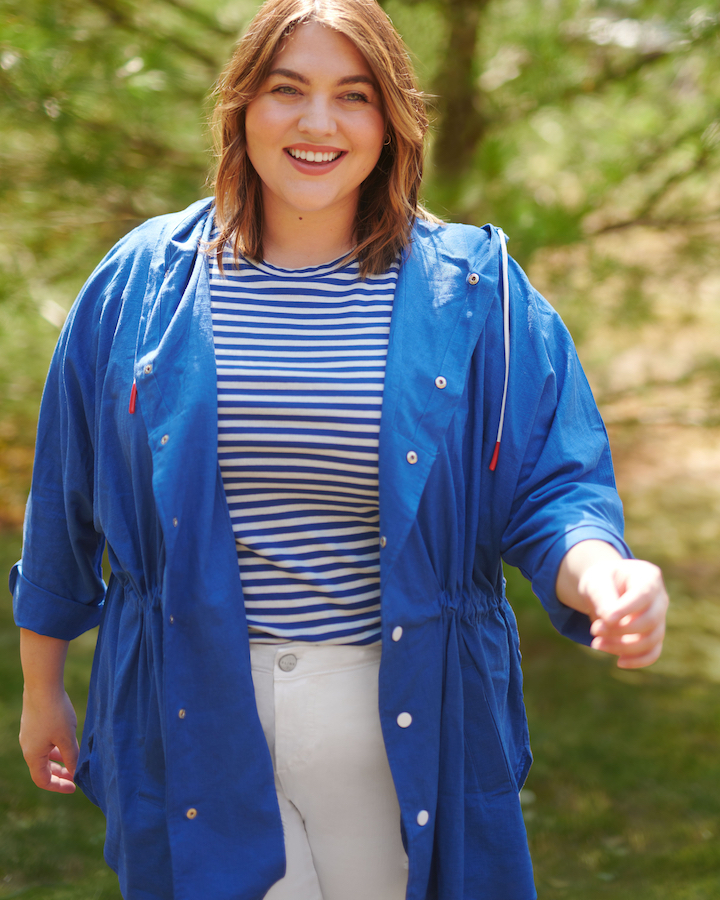 Katie Sturino x Stitch Fix Zerop Banana Print Top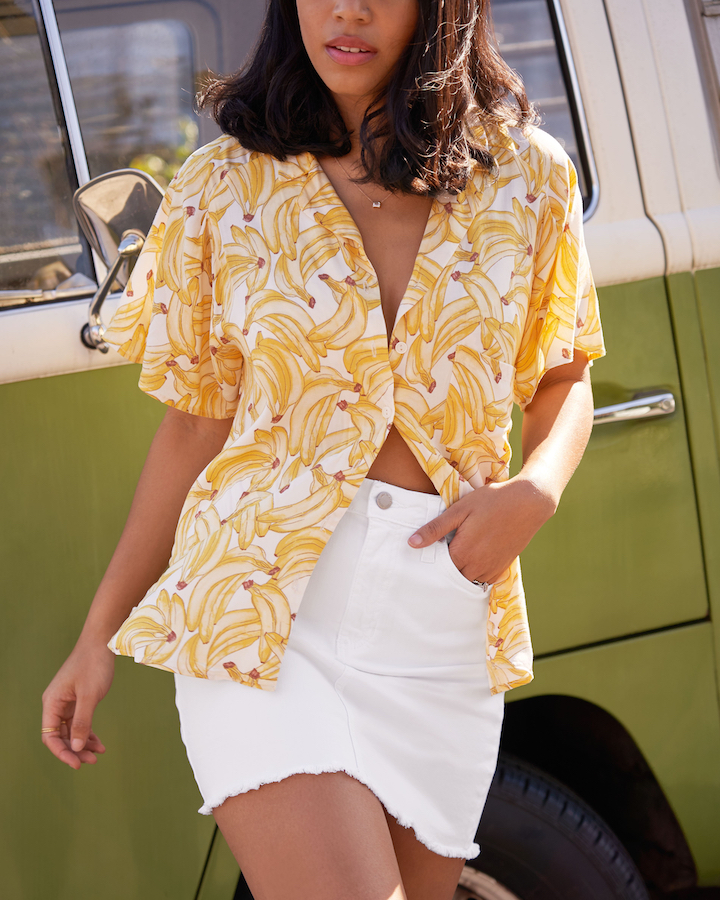 Katie Sturino x Stitch Fix Mika Utility Linen Overall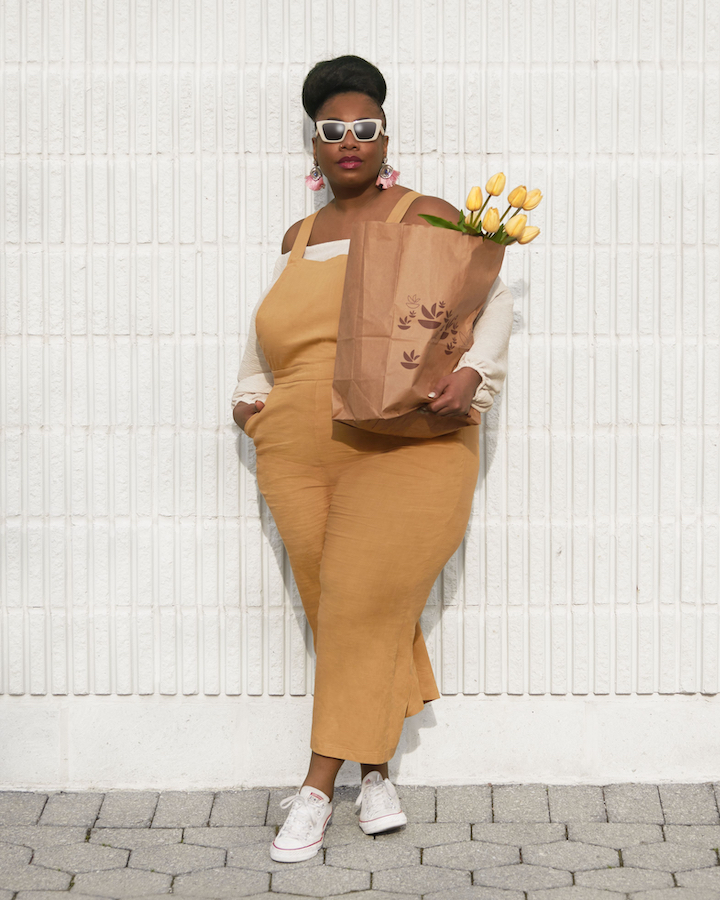 Katie Sturino x Stitch Fix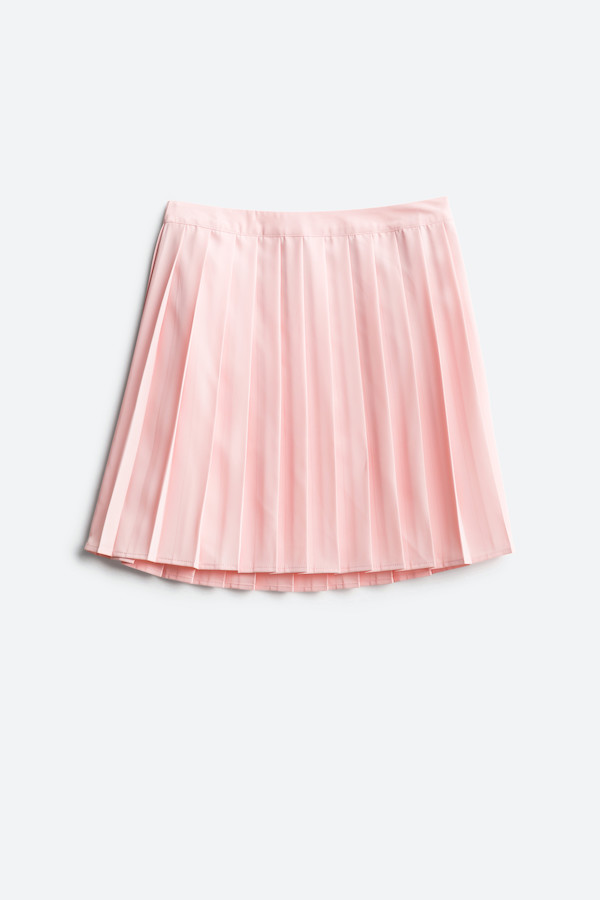 Katie Sturino x Stitch Fix Brookes Tennis Dress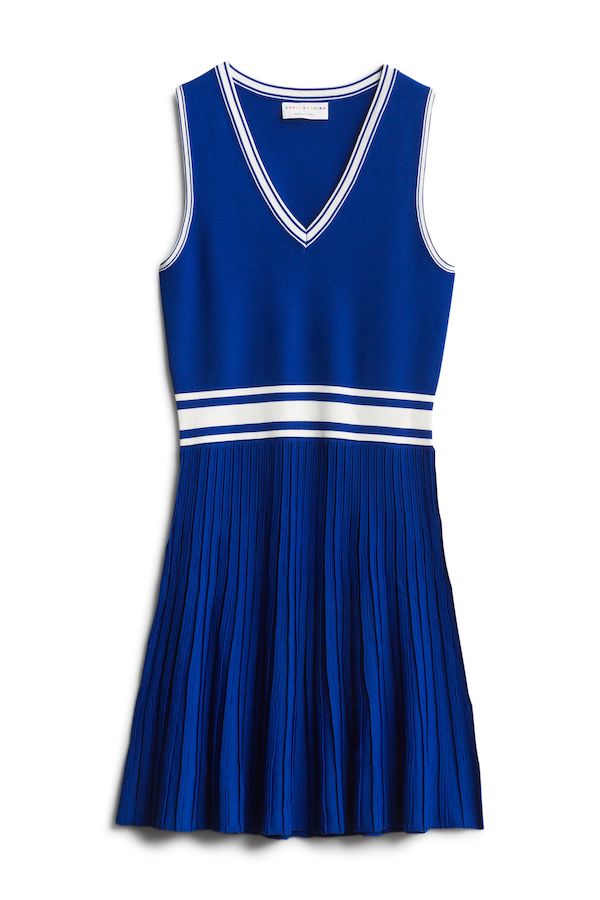 Shop the full Katie Sturino x Stitch Fix collection here.