Katie Holmes' tousled waves and plum lip look is THE beauty vibe for this fall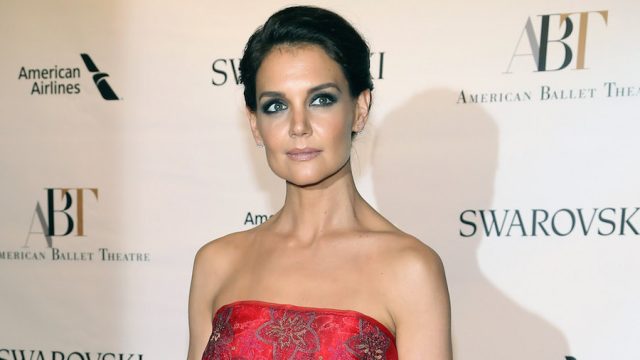 Can you feel it yet? It's there, but it's subtle. Maybe you feel it at night, or when the wind blows and bites just a little bit. Autumn is officially around the corner, and the days are getting shorter to prove it. Not to mention that our style is starting to lean toward fall staples once again — cue the sweaters and jewel tones. In the case of the latter, our makeup can find as much inspiration from these hues as our wardrobe can. Just take it from Katie Holmes, whose loose curls, plum lips, and matching plum dress are leaving us wishing for fall.
Katie was spotted in New York in a fitted short-sleeved dress in the most striking red-violet color.
While wearing a dress in this color could certainly boost a mood, not to mention a wardrobe, the real magic comes in the form of makeup. By wearing a plum lip with tousled waves and the matching dress, Katie reminds us that berry colors are perfect for the summer-to-fall transition period.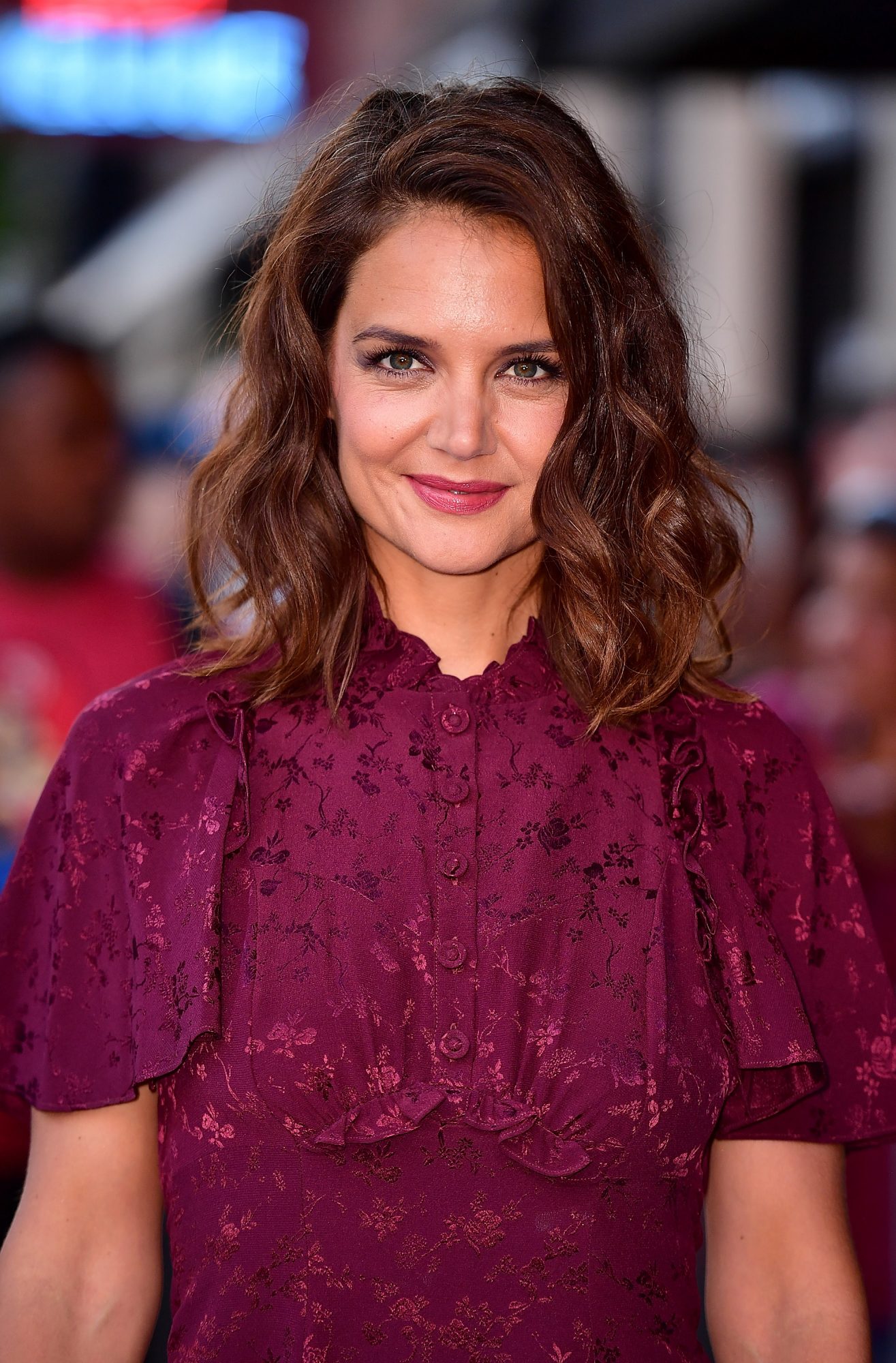 If your wardrobe has felt bleak this season, then use this as a reminder to inject a bit of color into your look. It doesn't even have to be anything big. But take it from Katie: A deep purple lip and messy waves will get you through the season, while still leaving you feeling undeniably chic.
If you feel like being a little extra, just match your lipstick to your dress.
You can even rock this style tip all the way into autumn and no one would bat an eye. Take that, summer!