Katie Holmes shared a throwback of Suri that has us melting into puddles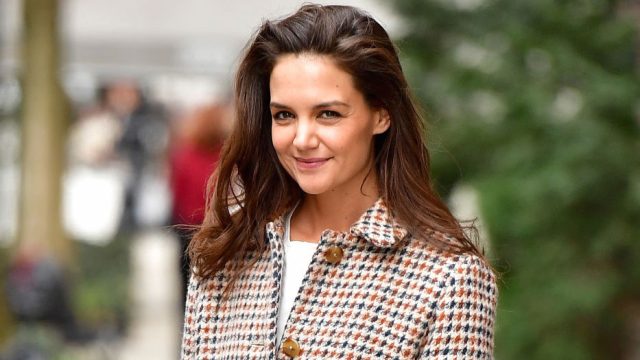 You guys. Suri Cruise is turning 11 years old next week, and we can't even believe how quickly time has flown by. Fortunately, we get to watch her grow up and be a totally cute kid — thanks to the pictures Suri's mom, Katie Holmes, shares on Instagram.
But doesn't it feel like just yesterday Suri's parents announced her name to the world, and everyone was like, "What's a Suri?" Then they shared a photo of her, and the world was all, "OMG Suri is the tiniest, most adorable Katie Holmes and Tom Cruise look-alike ever." Or did we make that memory up in our heads?
Either way, all these years later, she's still super adorable and a straight-up spitting image of her mom.
For Throwback Thursday, Holmes shared the sweetest throwback of Suri just being casual in a field somewhere and looking like the most beautiful little model girl. She captioned the pic, "#tbt my sweet angel ???????"
Holmes has posted an array of gorgeous photos of her daughter, and of course we love every single one of them.
Like this pic of Suri accessorizing her new haircut last week:
And this cute one of Suri holding a baby kangaroo in a bag, along with zookeeper Jack Hanna supervising in the background. Because if you're going to hold a wild animal, you might as well have Jack Hanna around to keep things secure.
And then there's this gorgeous shot of Suri with her grandma. Holmes posted the photo in celebration of International Women's Day back in March.
"My beautiful mom who inspires me everyday and my magical daughter who I am so very proud of," she wrote. "I celebrate all women today and everyday!!!!!! #weruntheworld #internationalwomensday ?❤️?????❤️????"
The genetics are clearly strong in the Holmes family.
Happy early birthday to Suri!