Katie Holmes showed off her stretch marks in a hot new photoshoot and we are here for it
Katie Holmes has nixed the filters in her latest shoot with Vogue Australia. The actress and mother posed in a midriff-bearing pantsuit that showed off her (beautiful and very-human!) stretch marks, and everyone is loving this totally relatable moment.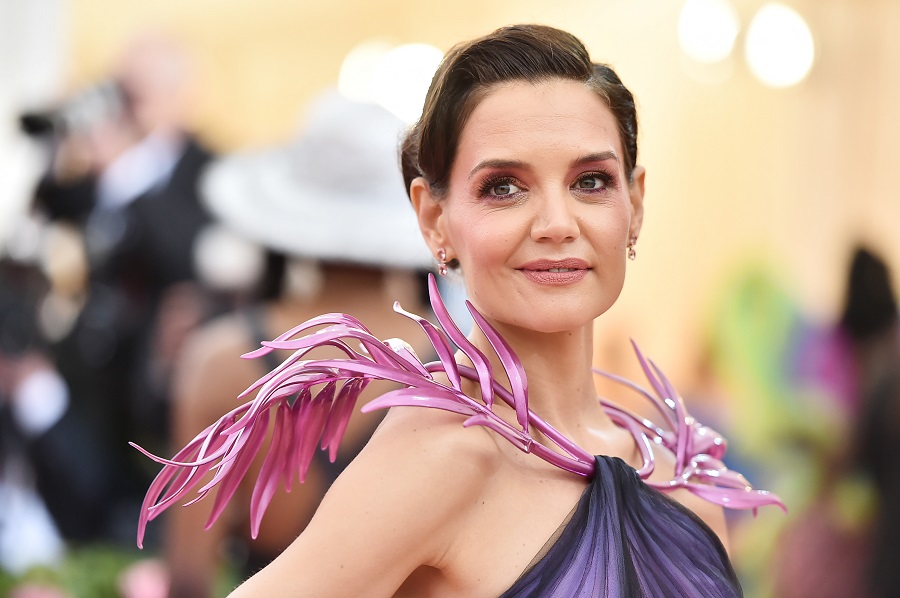 "#bts @vogueaustralia 💕💕💕 it is wonderful to be working today with such amazing women!" Holmes captioned her November 17th post.
Although we've become accustomed to seeing photos where "irregularities" are blurred and wrinkles, stretch marks, and skin imperfections are erased, practically no one in the comments section of Holmes's post had anything negative to say about the presence of stretch marks in her editorial shoot.
In fact, Holmes received nothing but admiration and love from friends and fans alike. Naomi Watts commented, "Gorgeous," and Vicky Cornell added, "Fiercely beautiful."
Another fan commented, "Love how beautiful and natural you are with your body. You aren't afraid to show your body exactly how it is." And TBH, we all need to take a page from Holmes. It's time to show off exactly what we have and not apologize for doing so.
https://www.instagram.com/p/B4_dvUDH3zo
"So bold!! I love that you're slightly showing the pregnancy warrior marks. You go girl!!!!" another commenter wrote. One person added, "I love you lioness stripes @katieholmes212 ?❤️ true beauty of a mother."
All this love and these confidence-boosting words are making us a little choked up!
If we could shift the narrative around stretch marks, acne, wrinkles, etc. to be positive so that every Instagram comments section looks like that of Katie Holmes's Vogue Australia post, then the world will be a better place. Start passing out kind words, people. We have a revolution to start.