Katie Holmes posts an #IWokeUpLikeThis selfie, showers us with cuteness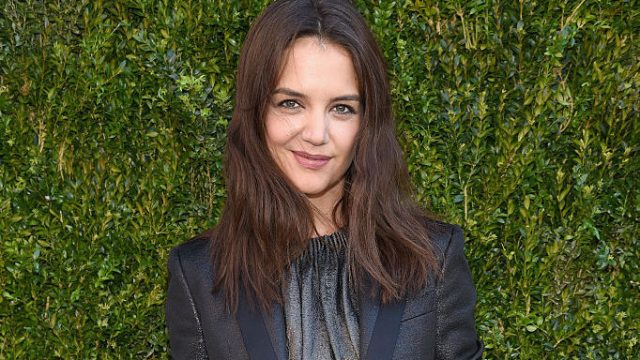 Where do we even start when it comes to professing our love for Katie Holmes? She's the down-to-earth, super-mom, Hollywood star you want to have a cup of tea with on a lazy Sunday afternoon. Her Instagram never ceases to bring a smile to our faces, and she's back again with a post we're absolutely loving. Yesterday, Katie posted an "I woke up like this" pic and it may be the most adorable thing ever.
"I woke up like this #beyonce #bowie."
We can't get enough of her! The bare face, the genuine smile, the Bowie sweatshirt — more, please! Even the way her hair is thrown effortlessly into a bun on the top of her head reminds us all of what mornings really look like.
To put it simply: Katie wins the award for the most relatable celebrity on Instagram. As stunning as she is, she doesn't do the whole glam thing on social media very often. She's more about sharing the little things in life that make her happy, and we're not mad about it.
Take this photo of her and her dad, for instance. Just look at it and try not to feel all the feelings:
And this shot of her weekend, Princess Leia buns.
Keep 'em coming, Katie. We'll never get bored of you.