Katie Holmes is as obsessed with Beyoncé's halftime performance as we are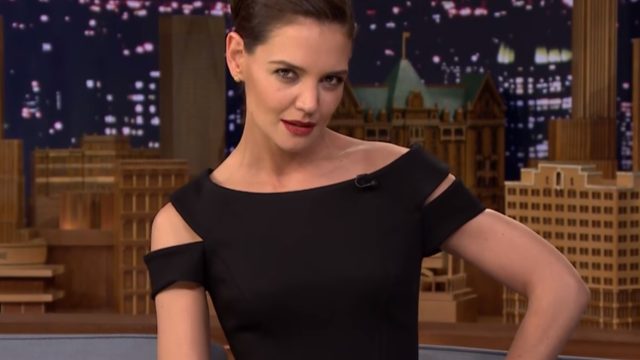 While stars like Katie Holmes may seem like they're from a completely different world, there's one thing we have in common: we all bow down to Beyoncé. Although Katie Holmes didn't watch the Super Bowl this year, she couldn't miss the halftime show, and she has the dance moves to prove it.
Katie couldn't watch the big game because she was taking a cooking class with her daughter (adorable), and then they went to a museum (also adorable). However, as half time approached, they got desperate. They couldn't miss the iconic performance, so they ran to Katie's friend's house and banged on the door.
Luckily, they made it in time. Together they watched the performance and danced along, and Katie even gave Jimmy Kimmel a taste of her moves after she recounted this story on The Tonight Show. While nobody can top Queen Bey, we have to say, Katie certainly comes close.
Watch below!