Katie Holmes says she isn't afraid of Suri becoming a teen, and the reason why is #RELATABLE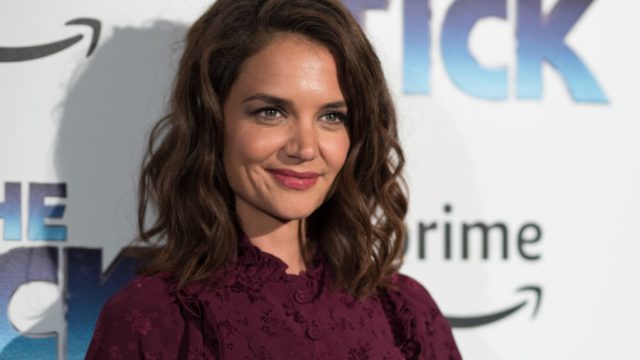 Get ready to feel old AF, because in just a year and a half, Suri Cruise will be a teenager, but Katie Holmes isn't worried at all about the harrowing years ahead, proving that she might be the chillest celeb mom out there.
Katie stopped by TODAY to chat with Matt Lauer about her new films Logan Lucky and the forthcoming Ocean's Eight, but the host (and fellow parent of a teenage girl) couldn't resist asking Katie about how she feels about the fact that Suri will soon be a teen.
Katie revealed, "She is 11 and a half and she's a great girl and she's doing so well and I'm enjoying this time. I'm not so worried yet about the teenage years."
Lauer (dad to a teenager himself) then warned Holmes that teens definitely don't find you as cool as they used to. To which Holmes replied,
"I never was cool, I got nothing to lose. I'm totally ready for this."
We hear you, lady, and this might be the most honest and relatable response we've ever heard to the "are you worried about the teenage" years question. Plus, we love the fact that Holmes is owning her #dork status. JUST LIKE US!
https://www.youtube.com/watch?v=sAxGclkwjdk?feature=oembed
Personally, we think Katie is super cool, but we also totally get what she's saying.
Also, we're still in slight disbelief that Suri is growing up so fast. Wasn't she just a newborn baby covering the pages of Vanity Fair?! We officially feel old.