Um, Katie Holmes looked AMAZING in this sleeveless jumpsuit
While we don't hear from this girl nearly as much as we'd like, we can confirm that Katie Holmes just wore a silky jumpsuit to the Napa Valley Film Festival, and we're absolutely digging it! This is an exciting event for her, because she's at the festival to promote her directorial debut, All We Had (which she also stars in). But this outfit is our everything right now.
Her embroidered off-the-shoulder top is simply beautiful, and we love how the white embroidery reappears down the pant leg and on her waist, bringing everything together.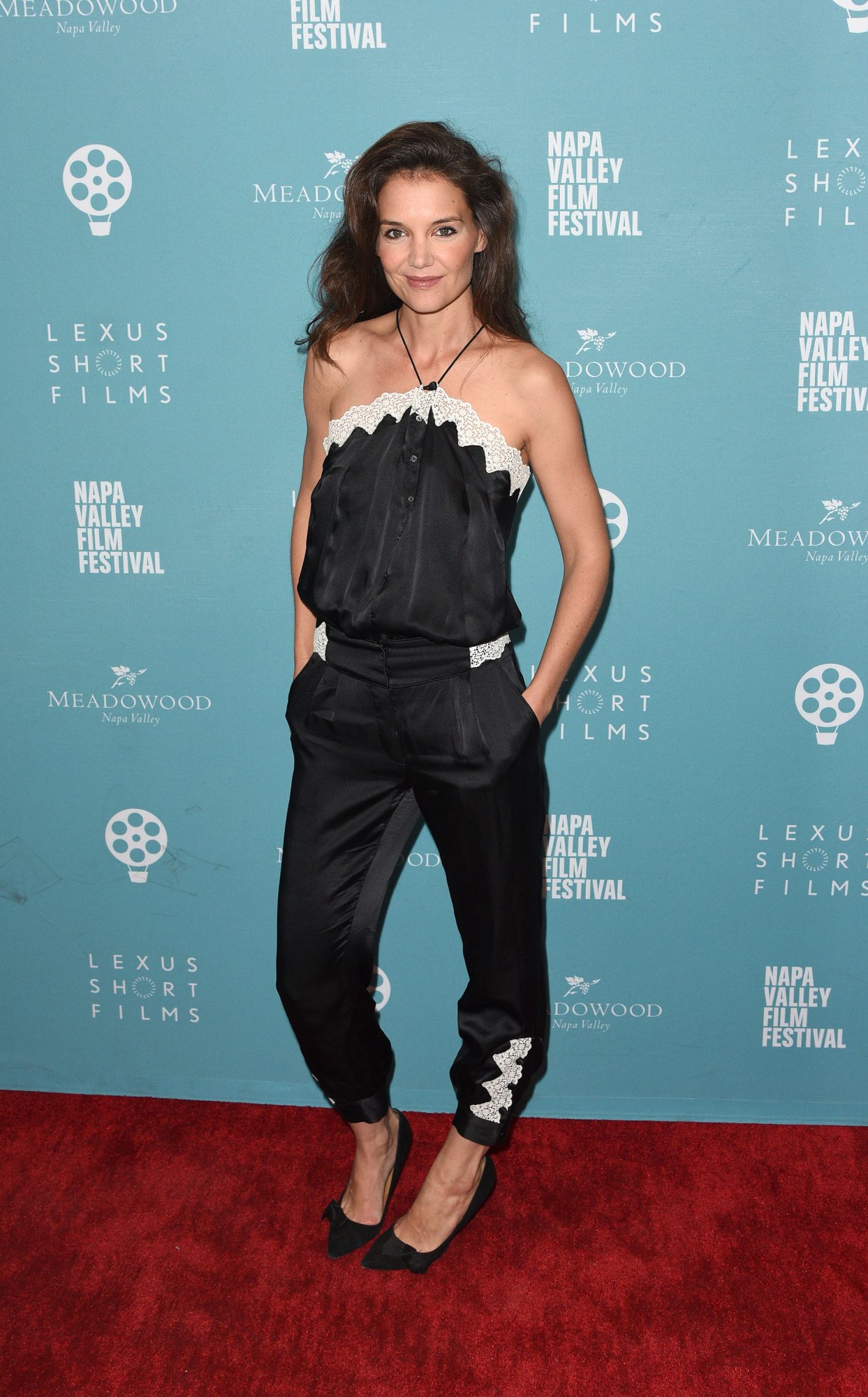 What also makes it special is that Holmes didn't fuss with her hair; instead it falls down her shoulders and looks naturally kickass. She also isn't overly made-up; some blush, lip gloss, a touch of eyeliner, and she's done!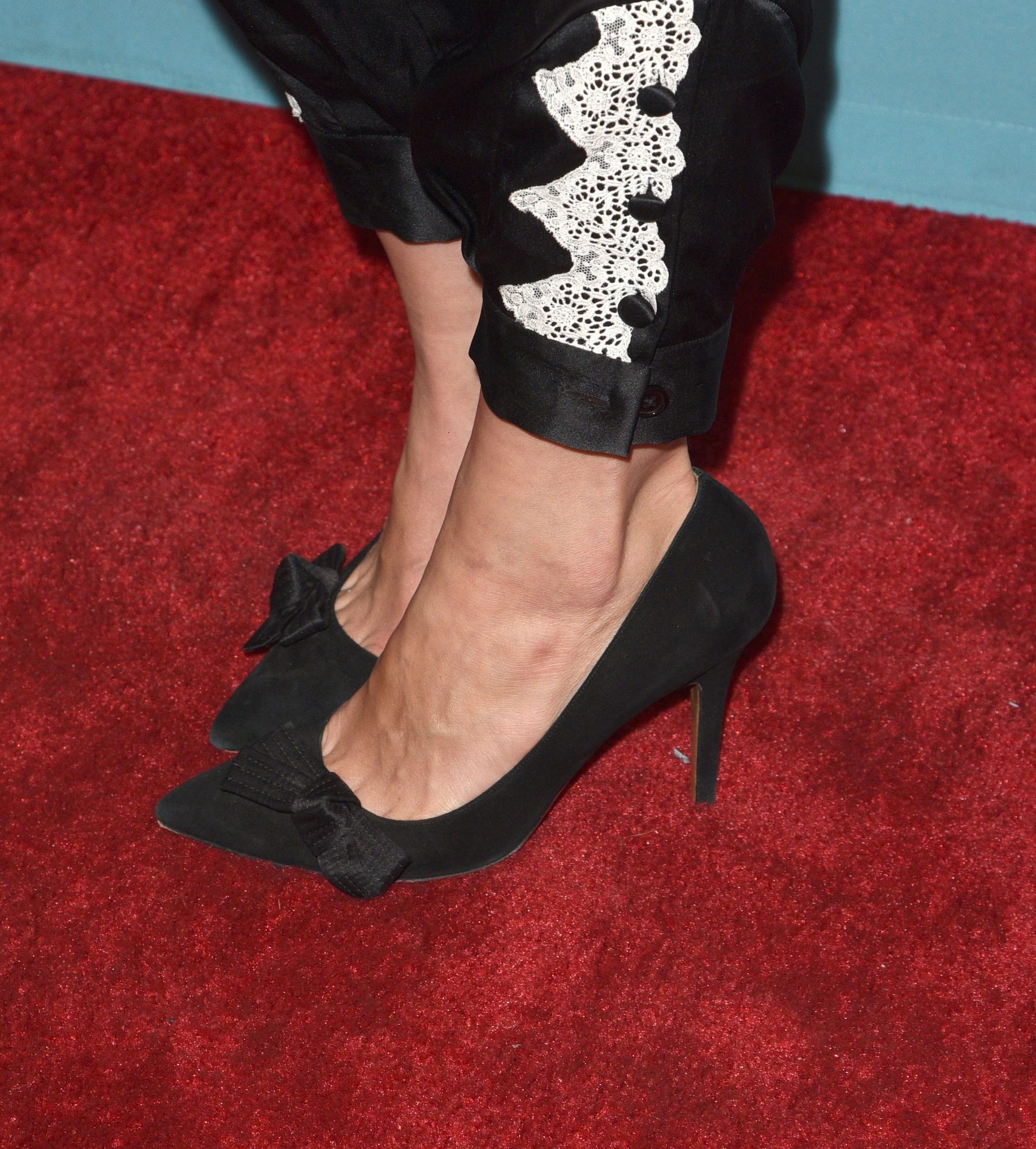 Serious question: Can jumpsuits become an everyday thing? Because this one looks soooo comfortable and classy. Dress it up, dress it down…seems perfect for any occasion.
Super huge congrats to Holmes on directing her first film, and stepping out in this jumpsuit to spread the word.
So proud!
JUMPSUIT, guys. Get yours now!