Katie Holmes just posted an adorable throwback pic of Suri, and she looks like a Beatle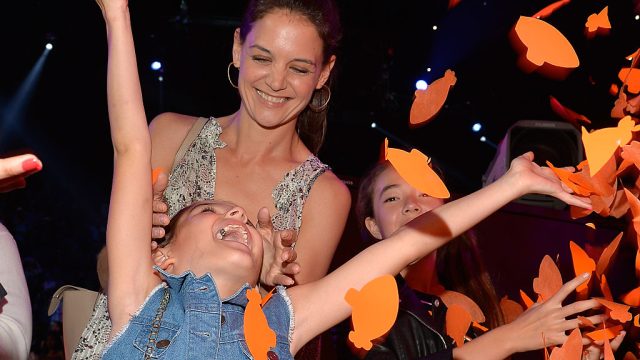 Moms are *so* embarrassing, even celeb moms. Like Katie Holmes, who posted a throwback pic of Suri, her daughter with Tom Cruise, to Instagram on Saturday. It's actually super sweet, but one day, we have a feeling Suri is going to take issue with the toddler bob/Beatles-style bowl cut her mom gave her back in the day.
Holmes posted the picture with the caption, "my light," which sort of makes up for the embarrassing haircut. Hey, we've all had at least one or two cuts like this in our lives, right? The glowing smile on little Suri's face in the picture leads us to believe that she'll have a good attitude about it all.