Katie Holmes skipped fall and went straight to winter in an icy, lingerie-inspired dress
It looks like winter is coming, thanks to Katie Holmes' sartorial statement. The 38-year-old actress made us double-check the season when we spotted her wearing a frosty blue lingerie dress during yesterday's Lanyu show at New York Fashion Week. Of course, the long-sleeved slip dress wasn't actually suited to wintry temps, given its short and sweet hemline, but you catch our snow drift.
With lacy illusion panels, dreamy bell sleeves, and a slinky satin slip, the mini dress was packed with fine details. Katie has never been one to play it safe in the fashion department, but this latest confection is one of her more daring looks to date.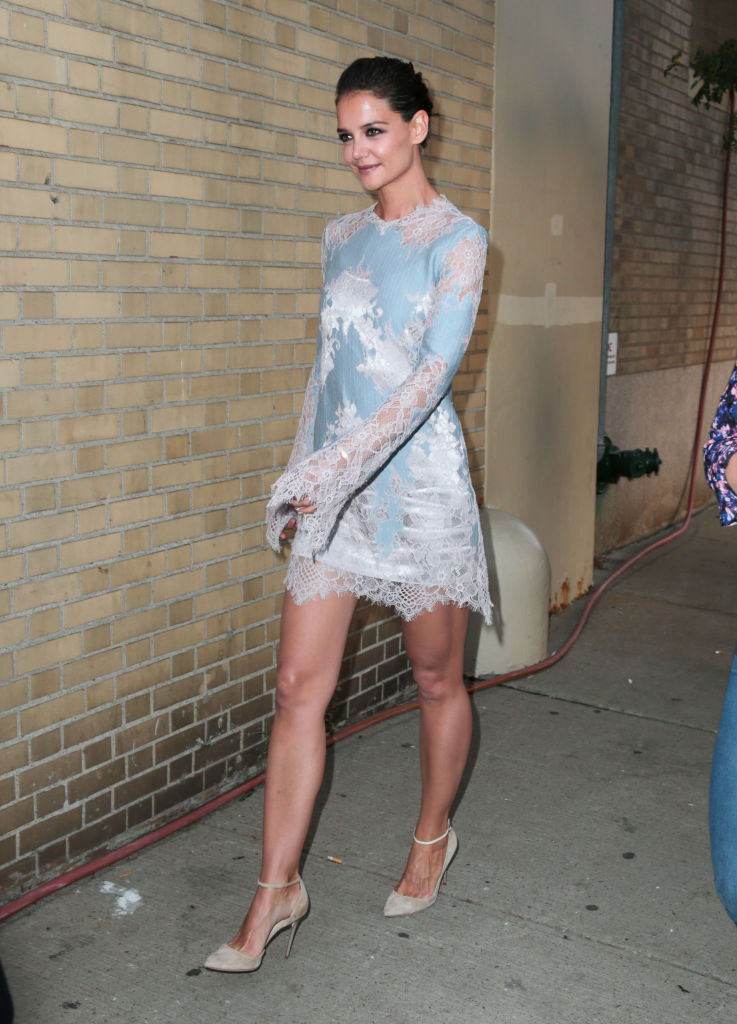 As for accessories, Katie opted to go the minimalist route with suede pointed-toe heels featuring an ankle strap. With her hair slicked back into a sleek bun, the actress looked nothing short of sheer perfection.
Side note: Does anyone else think she might be channeling Frozen's Queen Elsa? Just throwing that one out there…
While sporting said lingerie dress and rocking the hell out of the front row at Lanyu, Holmes made time to chat with the Chinese designer herself, the Lan Yu. Holmes has been quite active this NYFW (she is a New Yorker, after all), and has made quite a few killer street style cameos between shows.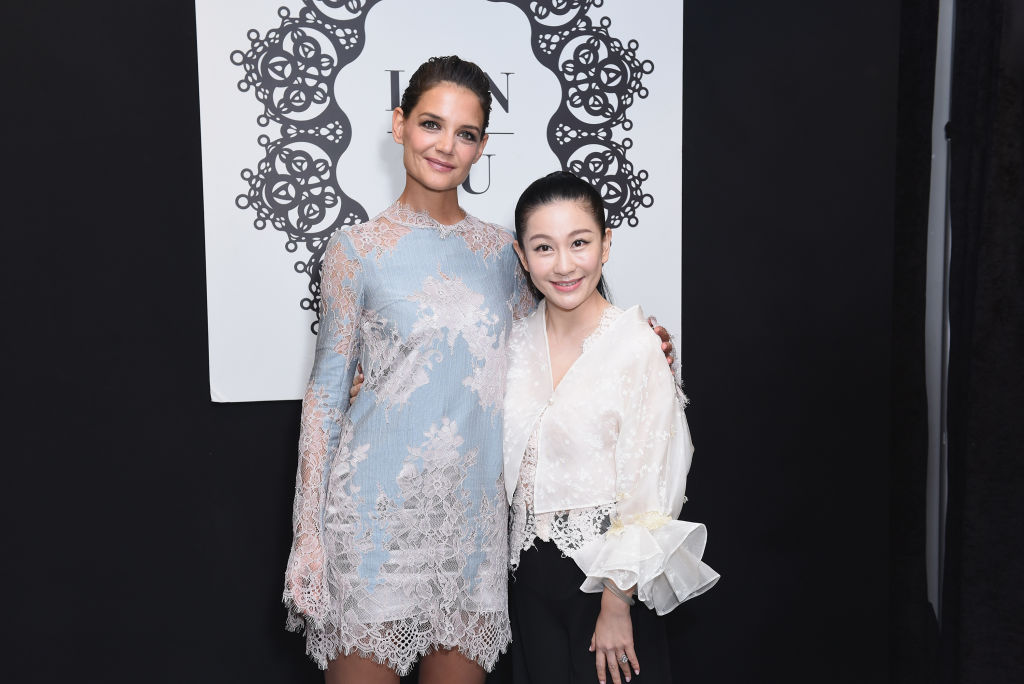 While we're still embracing all the glorious things that fall fashion has to offer, we must admit that Katie's got us craving some serious wintry threads right now. It wouldn't be the first time she kicked off a major trend, after all.