Katie Holmes' houndstooth jacket is actually the best part of her outfit
Katie Holmes is the queen of effortless beauty and casual fashion. The actress was spotted on the set of her upcoming film, Ocean's Eight, yesterday wearing a pair of distressed jeans with black leather loafers that any casual fashionista would snap their fingers in approval for. But what makes this everyday-wear outfit a little something special is Holmes' houndstooth jacket. It kind of stole the show.
Rather than your regular run-of-the-mill black and white houndstooth, Holmes' coat is off-white with alternating blue and red houndstooth crosshatching. Vogue likened the piece to something out of Jackie Kennedy's closet, and based on the cut and color, we have to agree.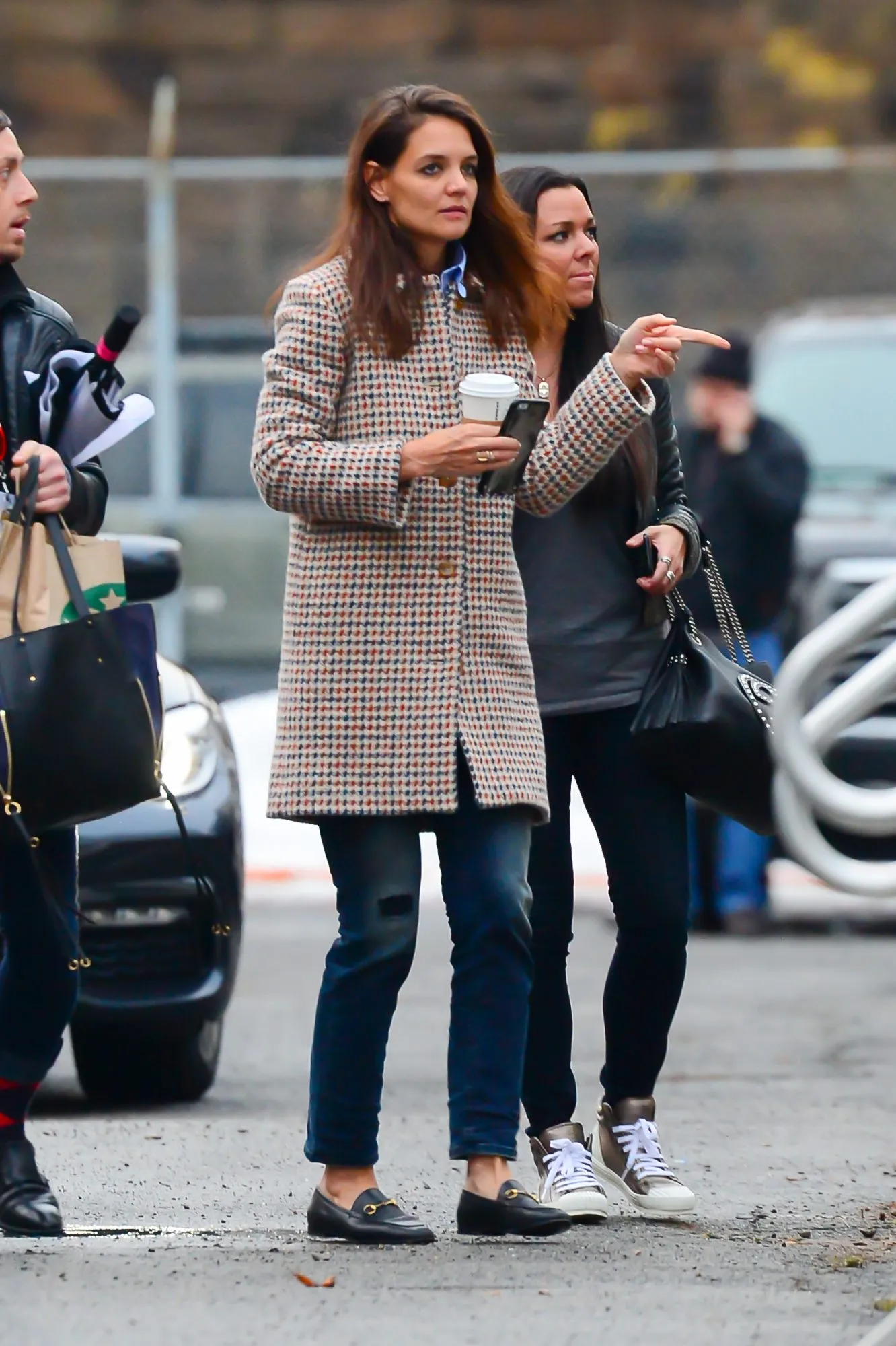 The cool thing about this coat is it's appropriate for all seasons. The colors — including the beige color of the buttons — are light enough to be worn during the still-chilly days of early spring. But because the houndstooth pattern is usually brought back in fashion during fall, this coat can be worn all throughout autumn and winter while still being on trend.
Brilliant, Holmes. Just brilliant.
To replicate this look, your best best is to visit your local vintage shop. During the 1950s and 60s, multicolored houndstooth was hot. We found some interesting vintage pieces on Etsy that you also may want to check out before running out the house.
This tweed coat from the 60s is a heavier weight than Holmes', but still flaunts a lighter color that can be carried throughout the seasons.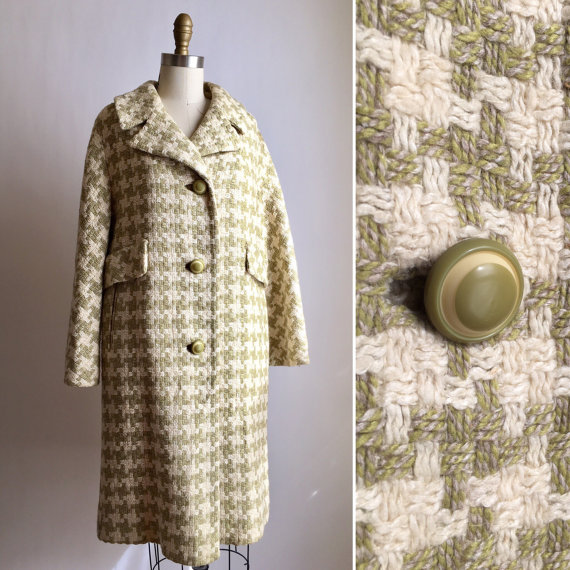 SeasonsOfVintage is selling this beauty on Esty for $65.
This double-breasted yellow option, also straight out of the 60s, has a much subtler pattern than the last. Perfect for wearing to Easter Sunday or to lunch with the GFs.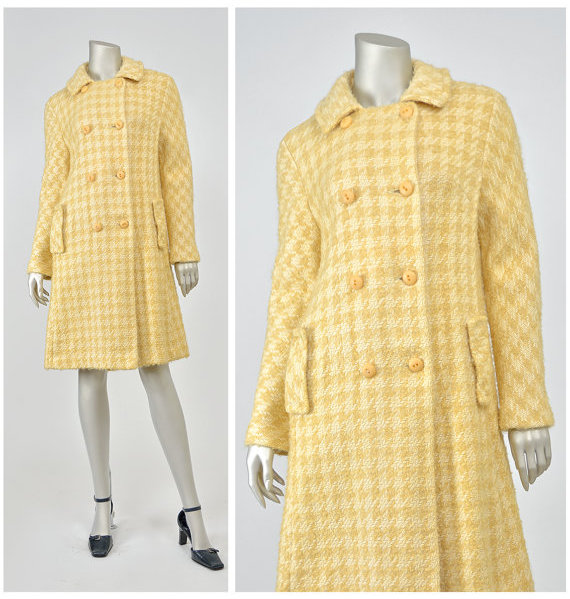 Recyclinghistory is selling this gal on their Etsy page for $130.
And finally we found this number — a rust colored lightweight polyester wool blend jacket, also from the 60s. The hidden buttons makes this look a little more mod and streamlined compared the above coats.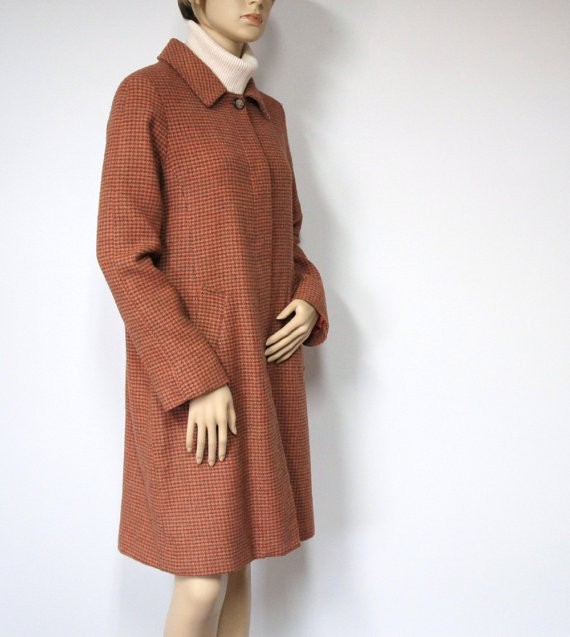 This jacket is being sold on Etsy by VintageAgelessThings for $35.
When you wear vintage clothing, you're always on trend, and it seems like Katie Holmes knows this age-old trick well. Plus, a great houndstooth coat can jazz up any casual outfit, while also being classy enough to be worn to a more formal affair. It's time to get on the Jackie O. style train!