Katie Holmes has bangs! (And tbh, this look was made for her)
Katie Holmes showed off a new look, and 2016's biggest hair trend can now be officially called: bangs, everybody got bangs.
Some of stars' forehead fringe may have been faux (see Chrissy Teigen's blunt bangs, Lucy Hale on Instagram, Karlie Kloss at NYFW), but Holmes seems to have taken the trend literally. Looks like she actually cut her hair.
Holmes debuted the 'do on Good Morning America. With her face framed by long bangs, in contrast to her long locks, she talked about her upcoming film All We Had.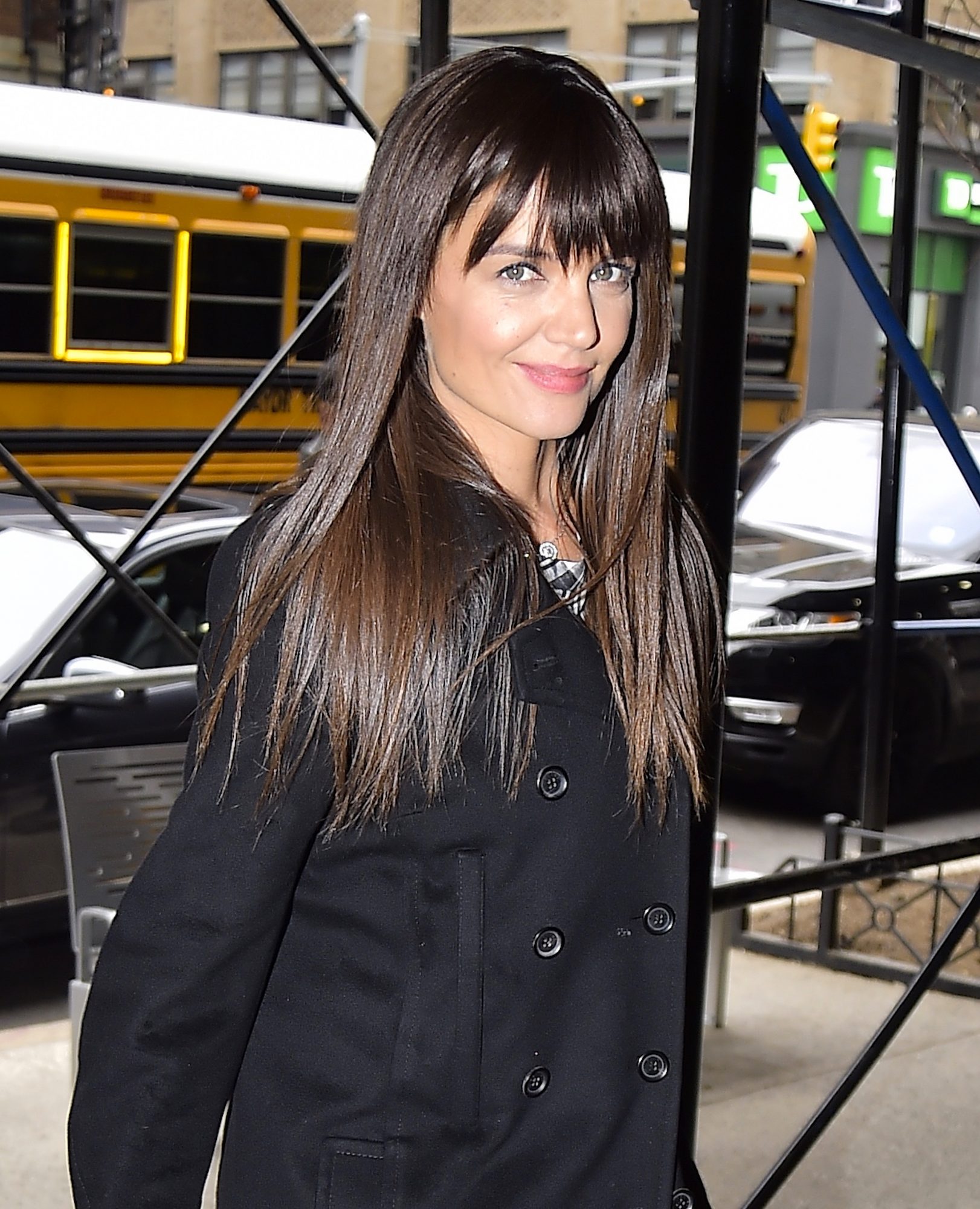 We love the choppy style of the bangs, and her straight tresses. We're not 100% certain Holmes's look isn't fake, though.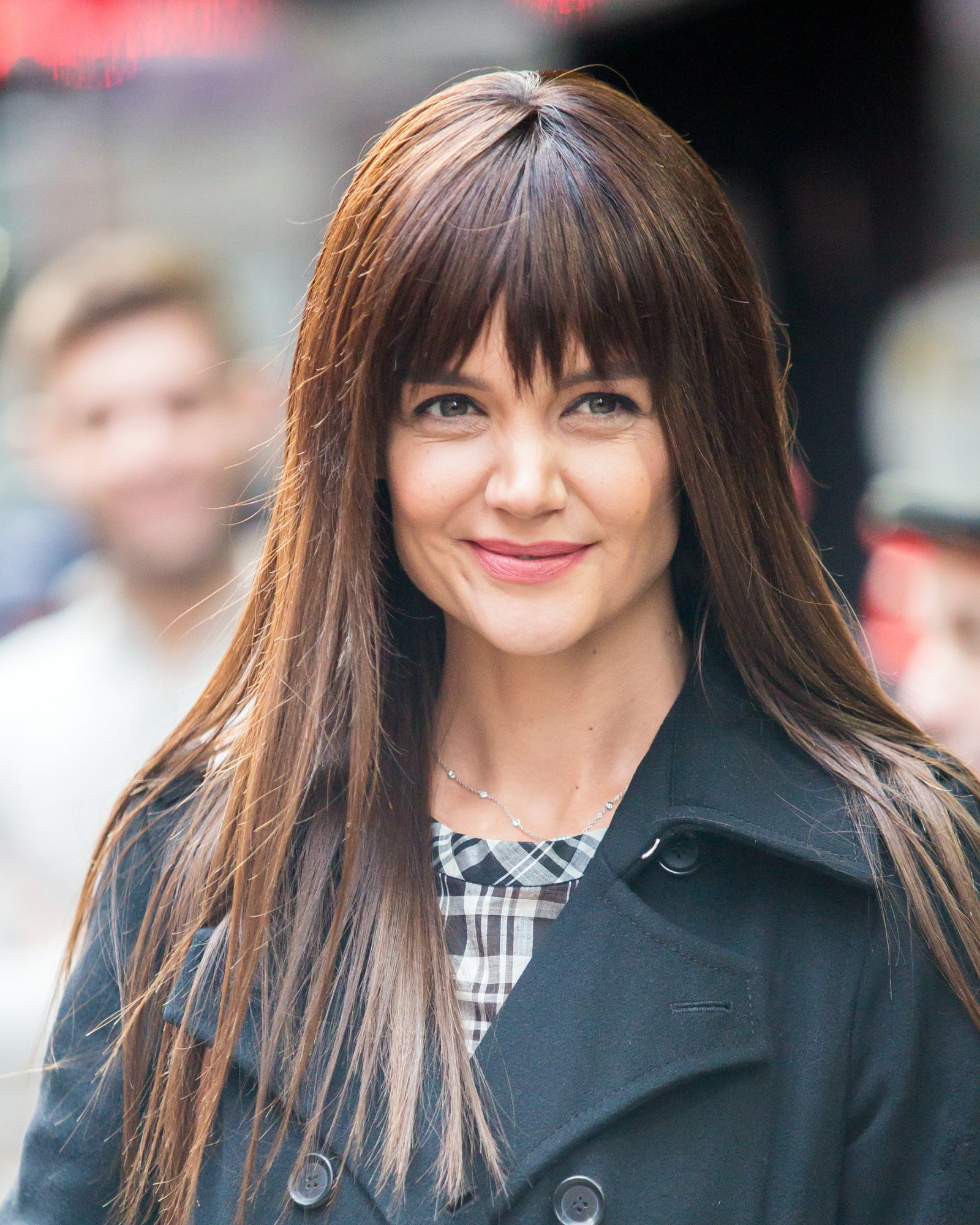 Hard to tell, especially given how easily we know she can rock a wig. You might remember that Holmes wore a banged bob to the Met Gala last year…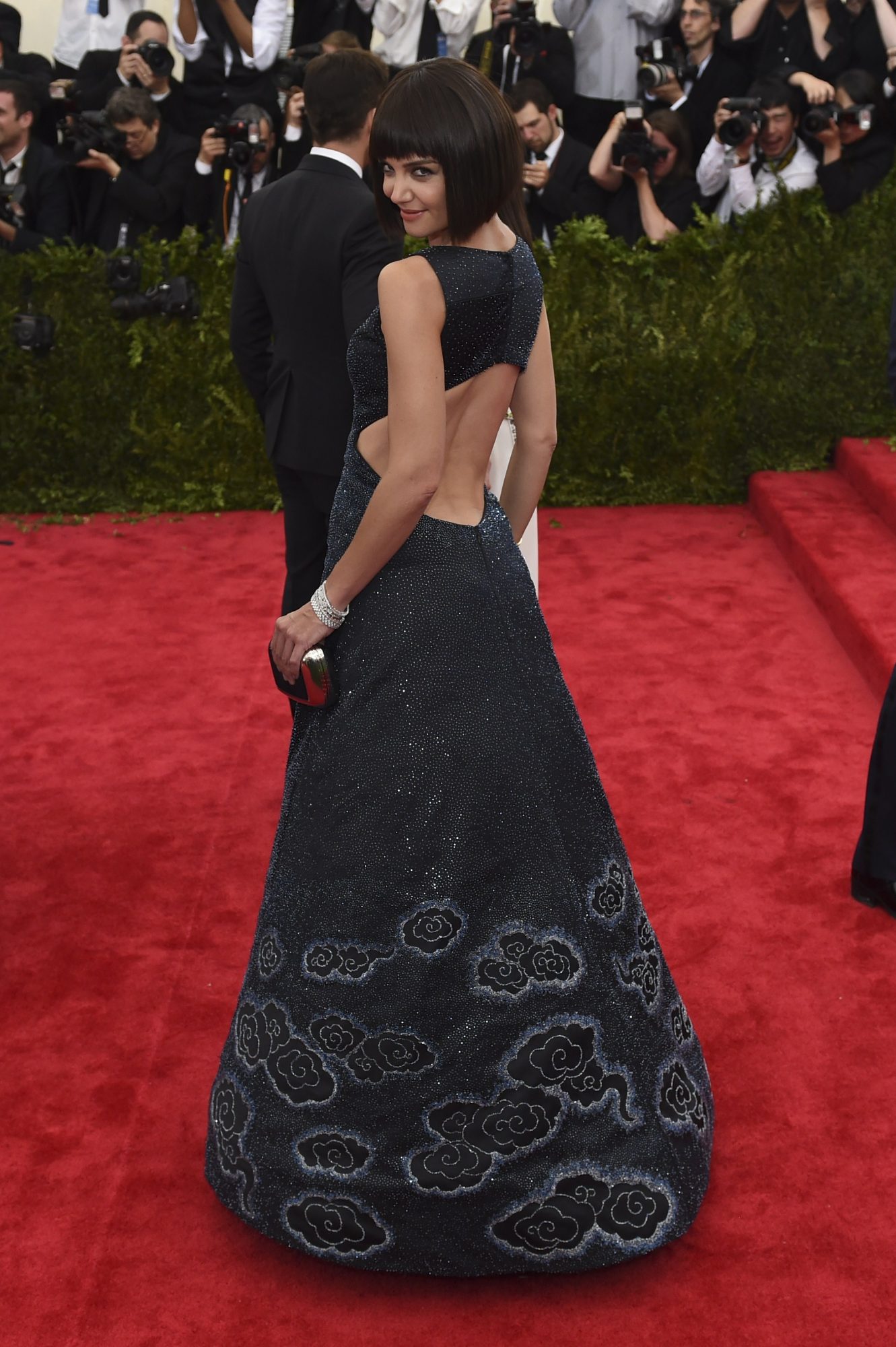 … but she later divulged via Instagram that the look was achieved with a wig.
We love tracking Holmes's hair experimentation, but let us not overlook her life and career.
The Batman Begins actress has been dating the multi-talented Django Unchained actor Jamie Foxx for nearly three years now. Holmes's daughter Suri loves him, and the relationship seems to be going strong.
[tempo-video id="5238189977001″ account="4607804089001″]
And, Holmes' feature directorial debut All We Had opens in limited theatrical release Friday, December 9th.
https://www.youtube.com/watch?v=usa1lBKEDnY?feature=oembed
Adapted from Annie Weatherwax's novel of the same name, the film is a passion project for Holmes. We're happy to see her taking the reigns. And wearing bangs!