Katie Holmes looks unbelievably happy in this makeup-free selfie, her confidence is catching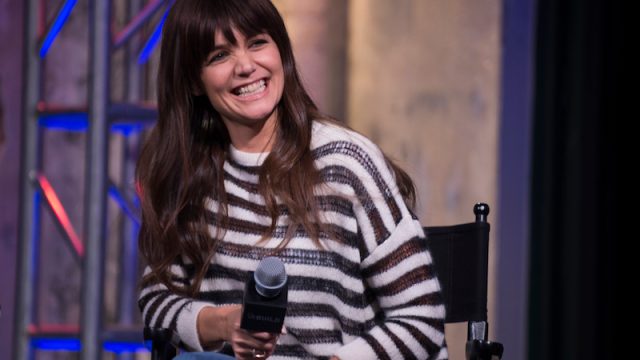 There is no better way to spend the New Year than by being happy with yourself. And Katie Holmes proved that with a makeup-free selfie on Instagram. She wished her followers a "Happy January" as she looked sun-soaked and gorgeous. Ideally, this is how we would all feel in the New Year and every day in the bleak winter month of January.
The actress had been out and about in December promoting her new film All We Had, which Holmes stars in and also directed. But in her latest Instagram photo, she looks like work is far from her mind as she appears utterly at peace.
According to Us Weekly, Holmes spent New Year's Eve in Miami, Florida, with her not-so-secret boyfriend Jamie Foxx , so that might explain the sunny background that's in her photo.
As for her makeup-less look, Holmes is no stranger to sharing her bare face on social media.
Then in September, she was rocking the sunny look like she did for the New Year.
And she was barefaced again in October! She legit averages a makeup-free selfie a month.
We can't deny that Holmes has an absurd level of natural beauty, but what we love about these photos is that her carefree, confident style is inspiring. Sure, we might not all look like Holmes, but we can all feel this good in our own skin.
So embrace your femininity and power like Holmes suggests in the above post from November. Perhaps you'll even have as blissful of a year as Holmes appears to be having in 2017 if you do so. And in the meantime, all hail Holmes, the makeup-free selfie queen!