Katie Holmes is giving us pure Kate Middleton vibes in this royal blue gown
There are certain fantasies we had when we were younger that we still haven't let go of, and being royalty is definitely one of them. That's a dream that will probably never die and one that we still like to channel through our clothing. After all, nothing screams confidence-booster as much as dressing like a royal.
On the same page as us is Katie Holmes, who gave us major Kate Middleton vibes on last night's red carpet. She wore a Fabiana Milazzo sapphire blue gown with a plunging neckline to the 7th afAR Gala in Sao Paulo and looked like a literal queen.
The shining accents at the hem of the dress help add some extra pizzaz to the look, which Katie otherwise kept simple. Her glowing skin and her short, curled hair kept the minimal look far from boring. Accessories were non-existent, except for a single Cartier silver bangle, so the dress truly spoke for itself.
But there was one surprise here: a thigh-high slit, only visible when Katie walks.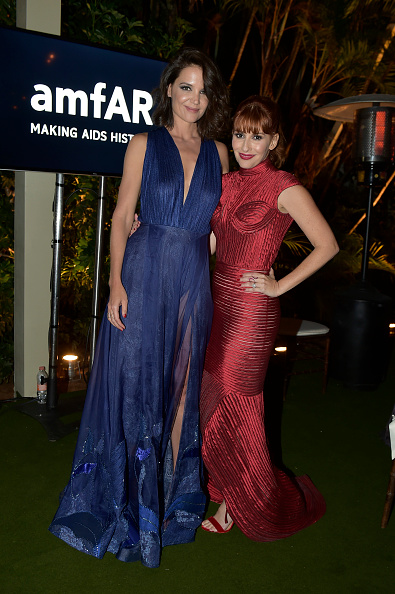 Needless to say, we love this sultry accent!
The sheer layers in Katie's dress are striking, giving us major Grecian goddess vibes as well. We love that you can be minimal and still be sexy, and we especially love the way Katie nails the look. Sometimes it really is true — less is more.