We know where you can buy Katie Holmes' easy, breezy denim jumpsuit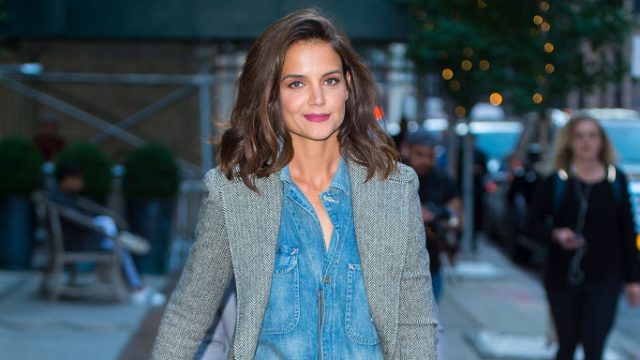 If you add just one item to your fall wardrobe this year, do yourself a favor and make it Katie Holmes' favorite denim utility jumpsuit. Because y'all, it's perfect.
Not only can this jumpsuit be dressed up — add pointy toe pumps and bold earrings! — or down, with a blazer and flats. It's also going to keep you the perfect temperature as the weather changes, it's crazy comfortable, and you literally only have to put on this one garment and you'll look insanely fly.
Oh, and did we mention you can buy this jumpsuit at Neiman Marcus? Because yeah, that's a thing you can do.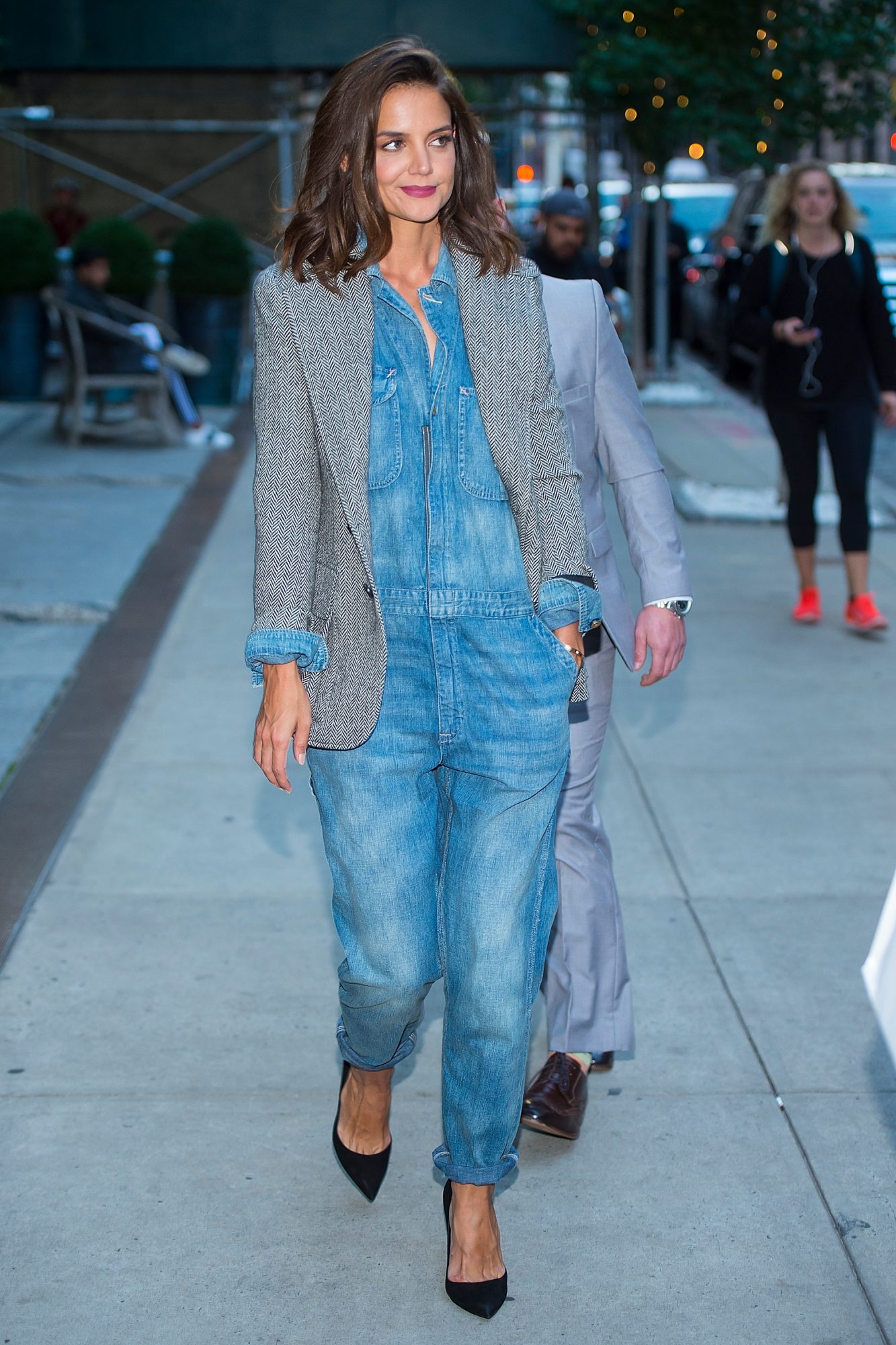 The utility-style jumpsuit is by designer Etienne Marcel, and it's made from a slightly faded denim. It's available now for $231, and while that might be a bit more than you'd normally spend on a jumpsuit, consider the versatility of this garment and the fact that it will pretty much never go out of style.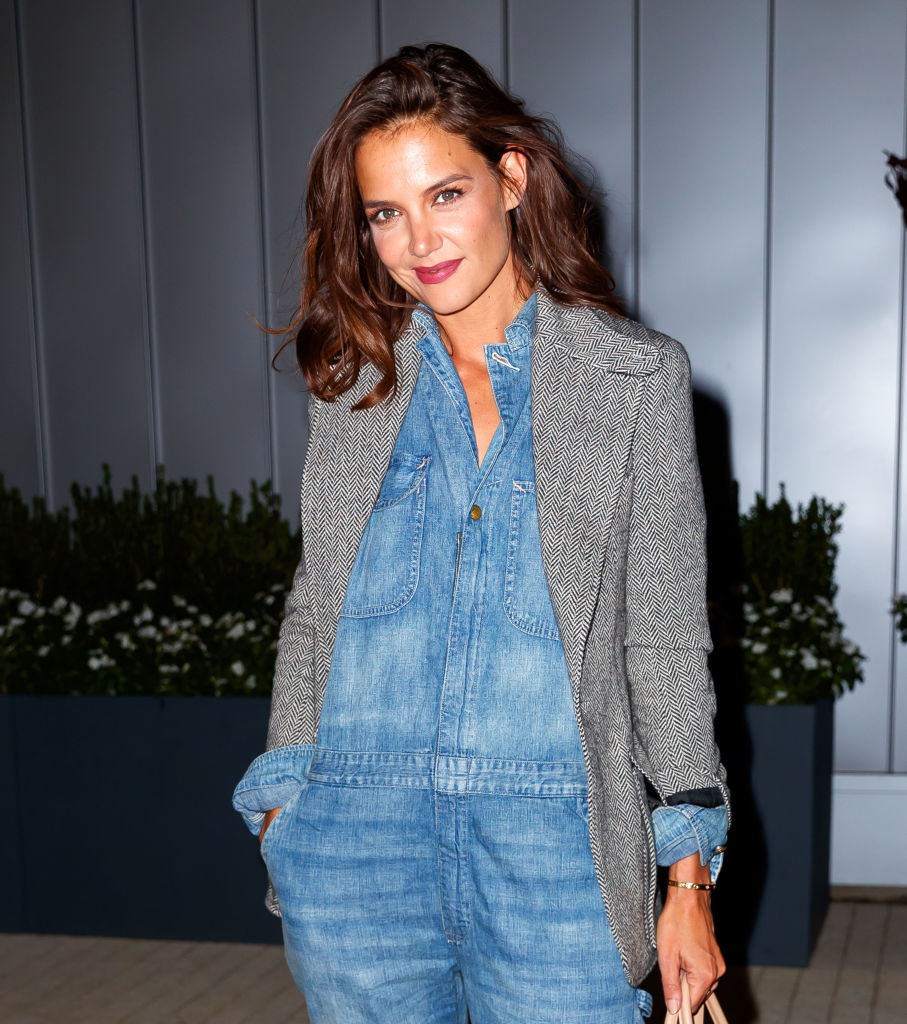 Holmes has been loving that #jumpsuit life recently. The actress was spotted out in New York last month looking happy and glow-y in an abstract leopard-print jumpsuit, pairing it with an oversized white handbag for maximum effect.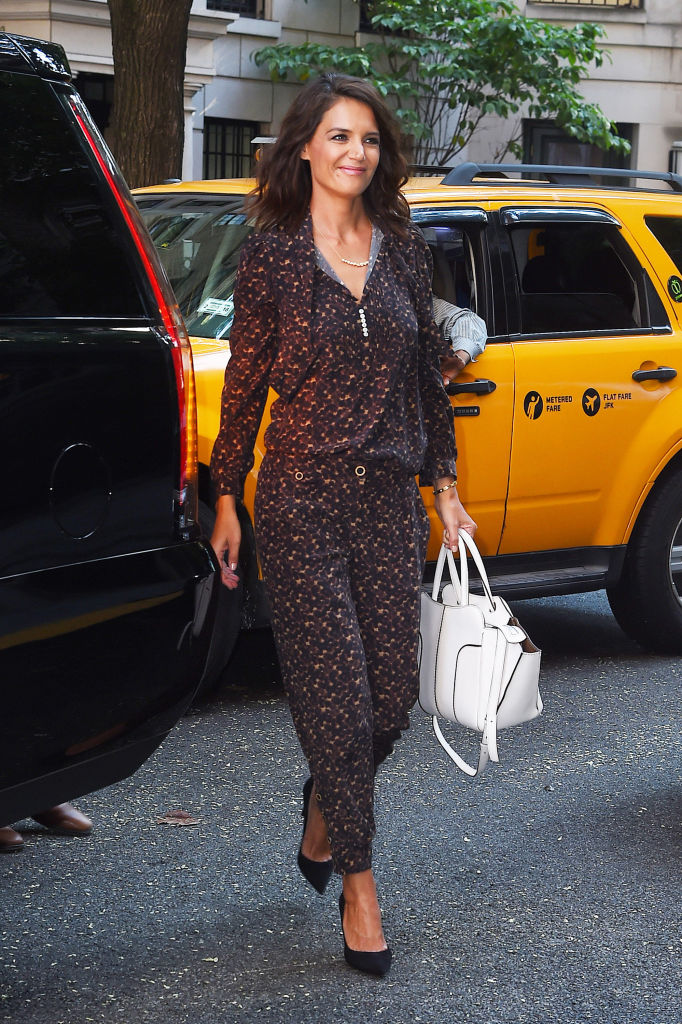 She even wore a black silk jumpsuit with white crochet detailing to the Napa Valley Film Festival in November, where she was promoting her first directorial project, All We Had.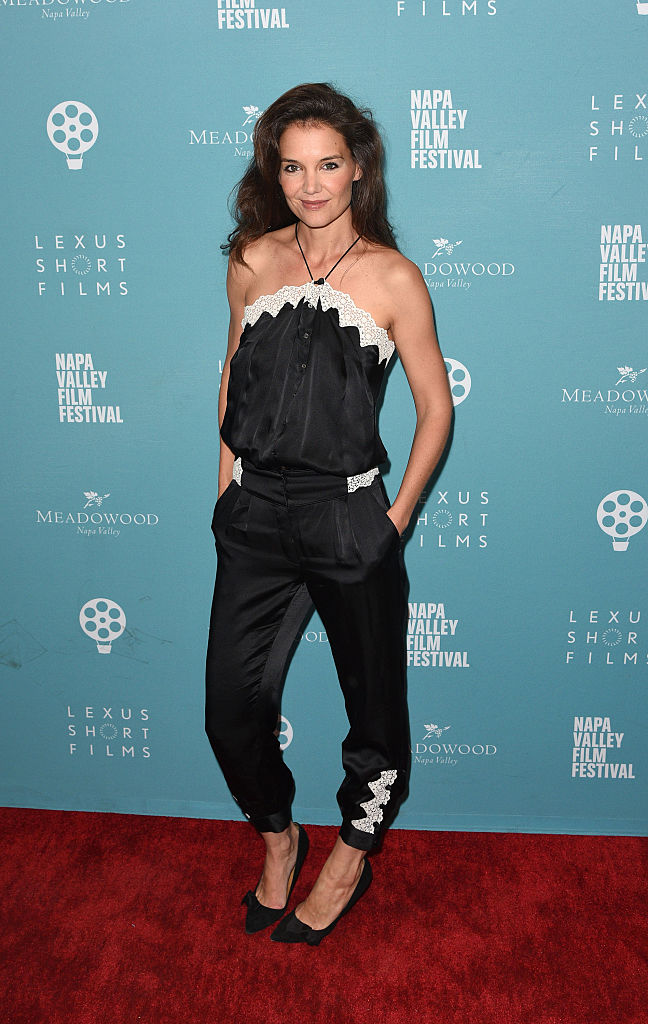 Can you say GLAMAZON? We're still swooning over this look, and she wore it almost a year ago.
Say what you will about jumpsuits being a lazy fashion choice — we think they're perfect year-round, and especially as the seasons are changing. So what are you waiting for?