Katie Holmes proves bangs and a striped t-shirt is the effortlessly chic look we've been searching for
There are so many things to love about Katie Holmes, it's hard to zero in on just one. Actually no it isn't…because today she's channeling major Parisian chic vibes, and nothing else exists! As you're about to witness, less really is more.
We just love how comfortable and relaxed she looks in her sweater and jeans. Combined with a pair of black boots, she's good to go! And that hair! We're SO glad the bangs are back, because they really suit her.  (And is it us, or are bangs making a major comeback in general this season?  Hillary Duff got new bangs for the holidays, and Karlie Kloss debuted them at NYFW).
But BACK TO KATIE!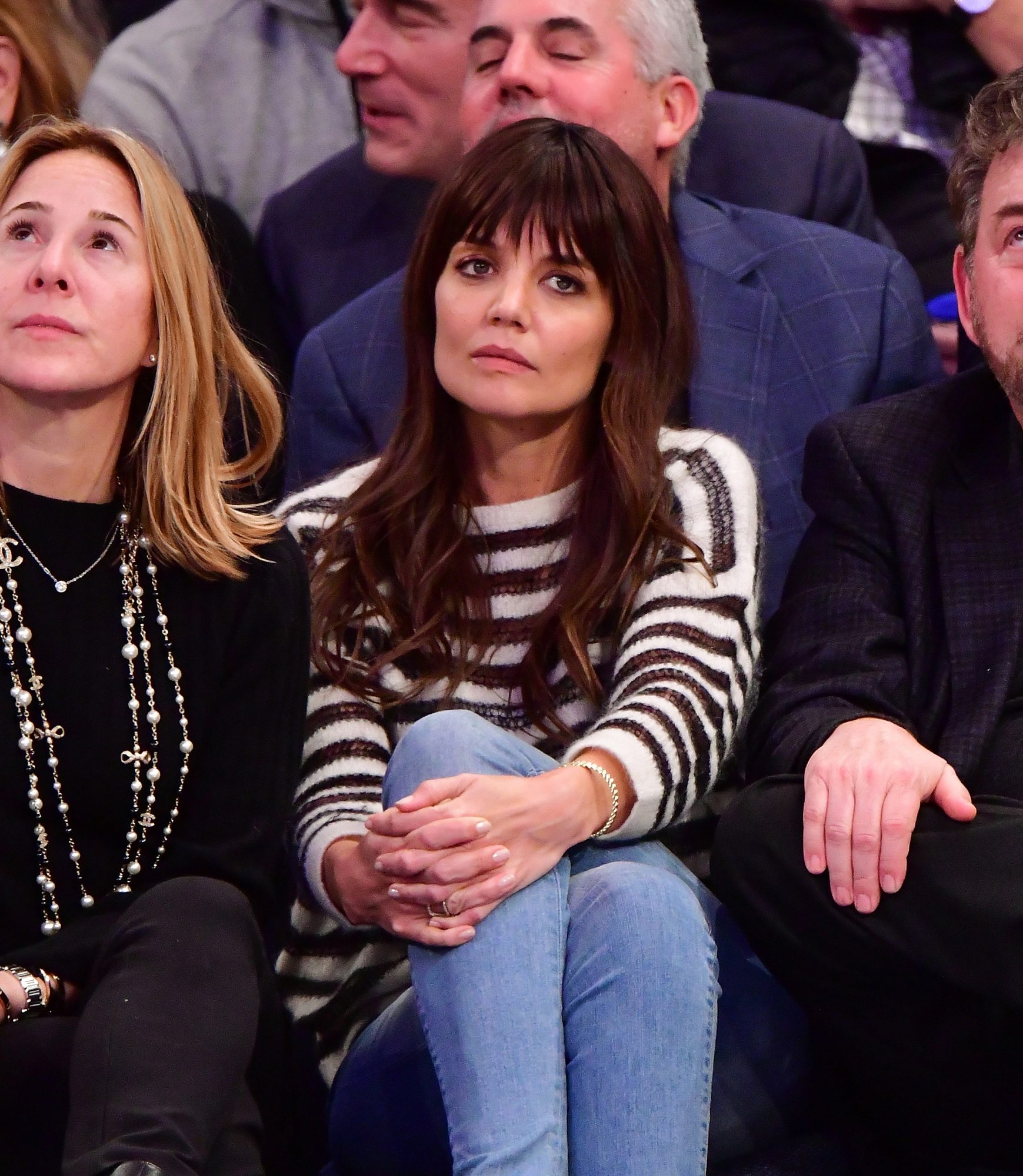 More, you say?
Notice that smile? She has a lot to be happy about! Her directorial debut All We Had is coming out this month, making 2016 a truly memorable year for the actress.
Quick question…does her outfit remind you of anyone? The girl next door, perhaps…AKA…Joey!
In the wake of a Dawson's Creek reunion probably not taking place (still trying to process that), this casual, girl-next-door throwback is much appreciated.
Seriously, we just couldn't be more psyched for Joey Katie, and everything she's accomplished this year.
Keep doing your awesome thing, and inspiring us in the most beautifully effortless ways!
Oh, and given that it's almost Christmas, we just might be doing a touch of shopping for some new wardrobe essentials…