Katherine Heigl and her husband's baby cuddling photos are the cutest thing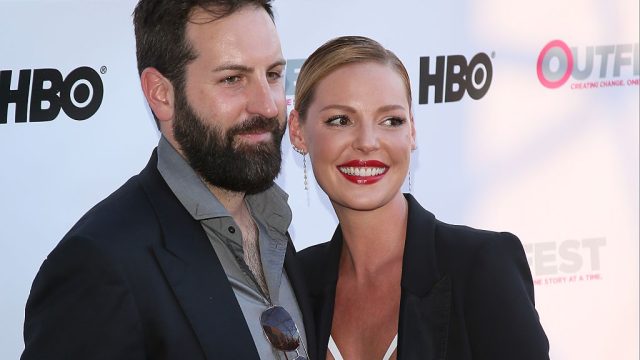 Take a break from watching the world divulge into utter chaos. Instead, look at adorable baby pics! Because Katherine Heigl and her husband's baby cuddling photos are the cutest thing and are sure to keep you smiling. Especially the ones Heigl recently posted on her social media, which have us in tears.
Little Joshua Bishop Jr. is the couple's third child. He was born in December 2016. Additionally, Heigl and her husband Josh Kelley also share two little girls named Adalaide, age 4, and Naleigh, age 8. But that doesn't mean Joshua's parents are over a newborn's cuteness.
What a picture perfect moment!
Furthermore, while many people know who Katherine Heigl is, they might now know about her family. Heigl and Kelley adopted their two young girls before having baby Joshua. Additionally, Katherine's 15-year-old niece Madison lives with her.
Heigl even revealed the shock her daughters experienced when she told them they were going to have a baby brother.
Both daughters assumed that a baby would appear right away!
The family has relocated to a ranch in Utah, but they are not complaining.
The family is enjoying their time away from the busy Hollywood streets.
Furthermore, Heigl spoke with People on this topic:
 "In our minds, this became the best place to be for our family. It's quiet and there's a different way to living here. Our time is centered around being home and being together … it's grounded. I think we just appreciate the quietness of this lifestyle. There is just more time for each other.
In conclusion, little Joshua Bishop Jr. gets to enjoy a wonderful home in Utah, surrounded by a family who love and adore him. As well as all the baby cuddling! Katherine Heigl is loving her new life with him. Hopefully, we get more looks at this modern family.