Kate's wedding dress vs. Pippa's: Which beautiful bride gown is your favorite?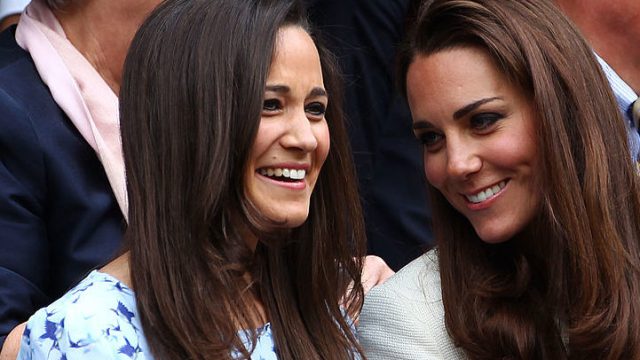 ICYMI, Pippa Middleton got married today to James Matthews at St. Mark's Church in Englefield Green, England. We are very happy for Kate Middleton's sister, yet we're also swooning over the dress Pippa wore. Our question for you — Kate's wedding dress vs. Pippa's: Which beautiful bride gown is your favorite?
According to The Telegraph, Pippa's ahh-mazing lace-y wedding dress was created by Giles Deacon, with a bespoke veil by Stephen Jones. To complete her bridal look, Pippa also wore a Maidenhair fern tiara and earrings by Robinson Pelham. Plus, ivory stain pumps by Manolo Blahnik with pearl detailing.
We know — let's see Pippa's wedding dress already so you can see it in its lace glory for yourself.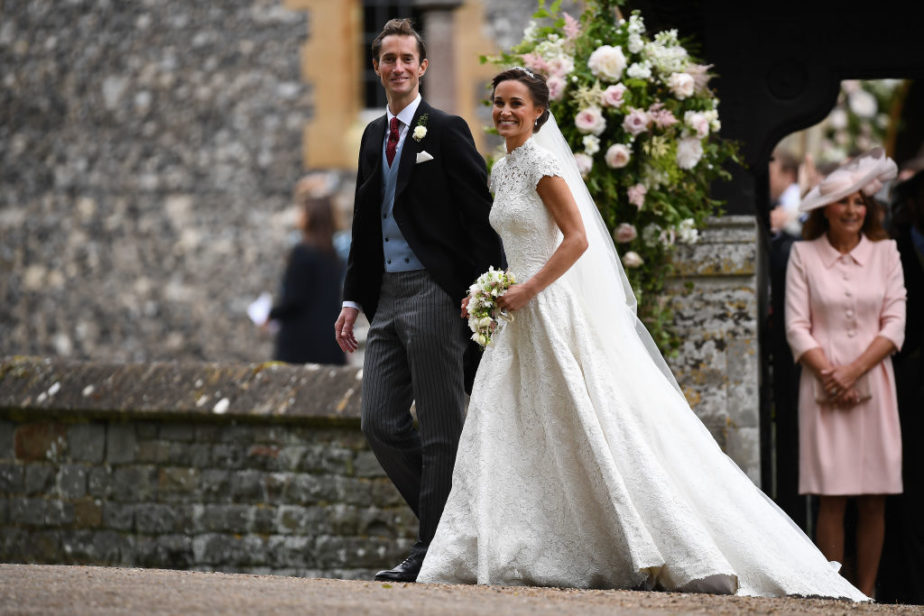 Stunning, right?! And here's a closer look.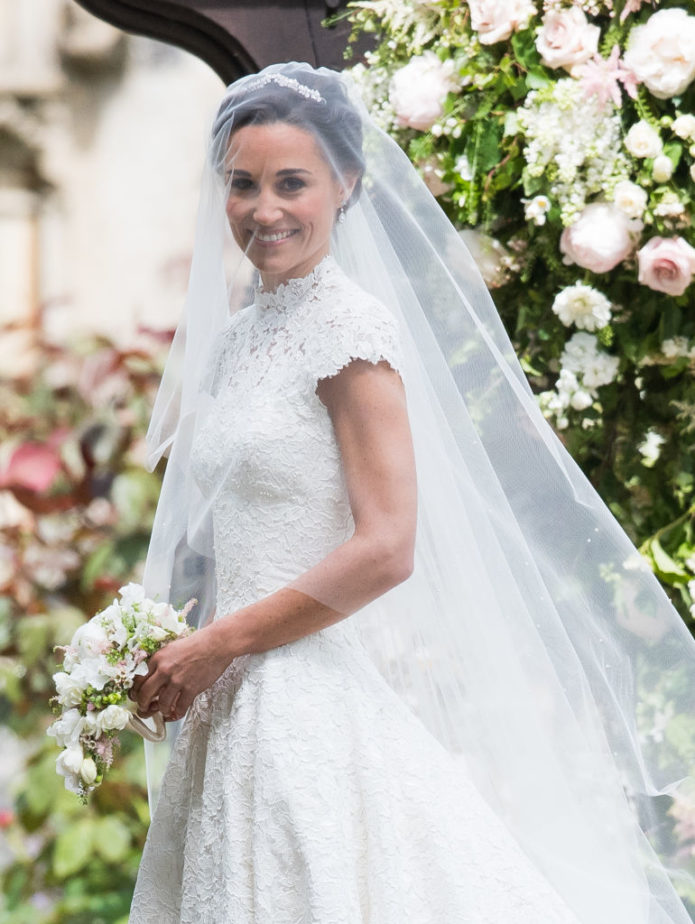 "I was thrilled to work with Pippa on her wedding dress, Deacon said, reported The Telegraph. "The dress is constructed with a cap sleeve, high neckline, and features a corseted bodice with draping to the front and a heart-shaped detail at the back.
It's nothing short of gorgeous!
Here is Pippa with her father, Michael Middleton. You can also see the dress detail that Deacon mentioned above.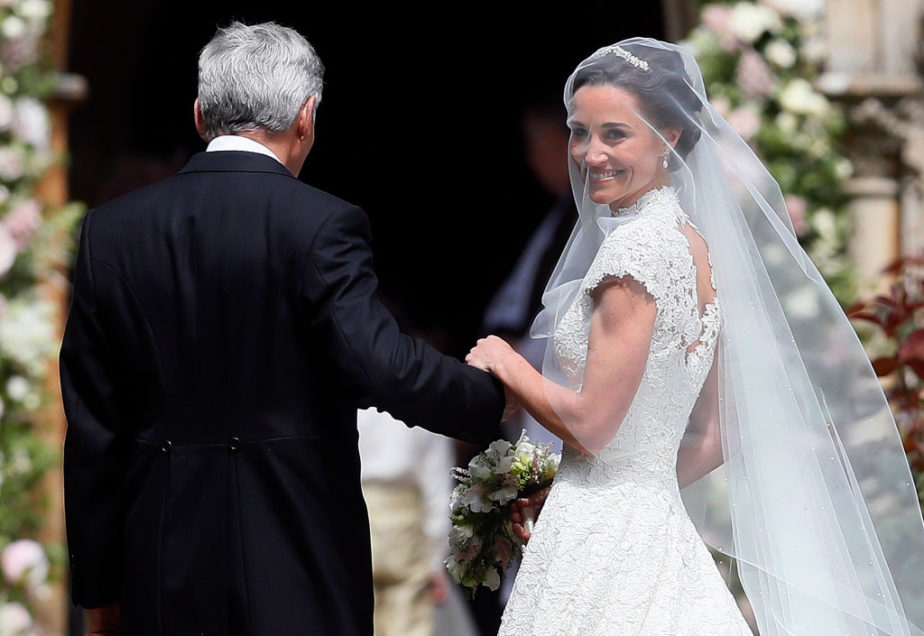 "The bespoke silk cotton lace was hand appliqued to create an illusion of the dress having 'no seams,' Deacon said. "It's a privilege to show the craftsmanship that my team produces in London and a real testament to Pippa's support of British fashion."
It's also a privilege that we get to see Deacon's work and this to-die-for dress!
And though we ~love~ Pippa's wedding dress, we also ~loved~ Kate's! We're sure none of you can forget it either, back from April 29, 2011.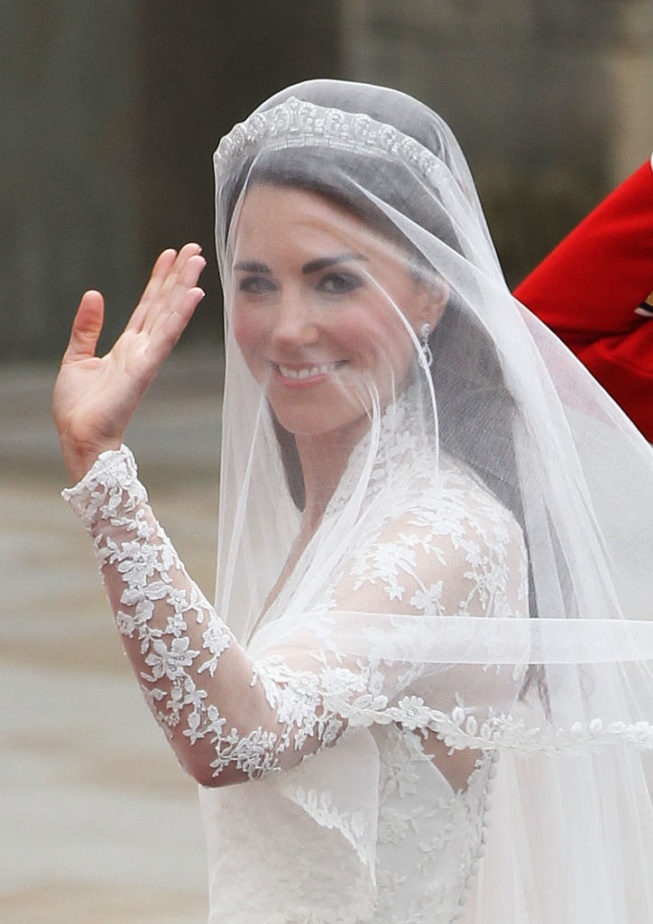 Of course, Kate married Prince William at Westminster Abbey in London, England.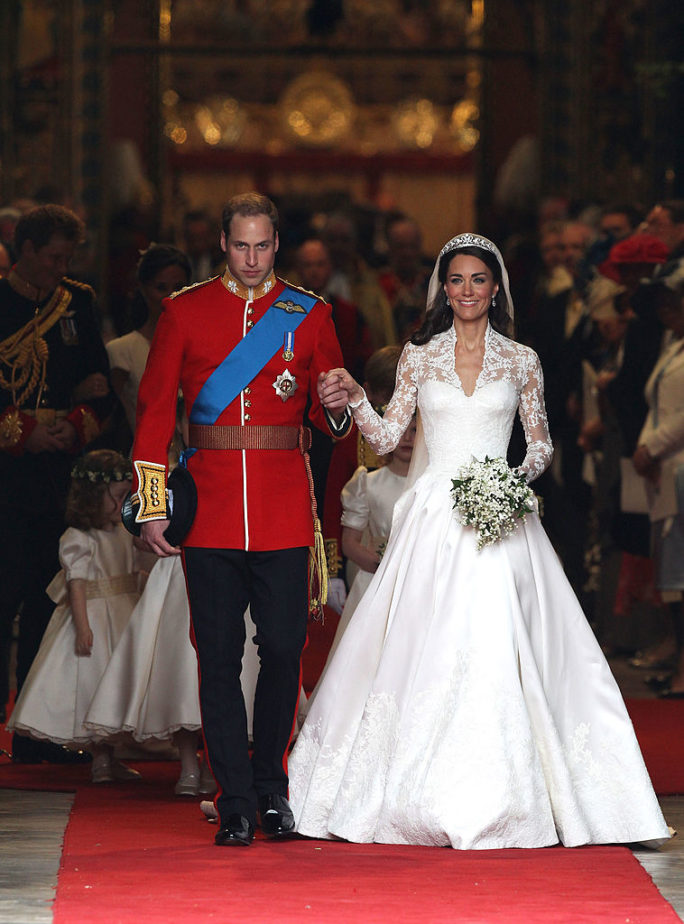 The 4-1-1? Kate's wedding dress was designed by none other than Alexander McQueen, in collaboration with designer Sarah Burton, reported Hello! magazine. The veil was created at the Royal School of Needlework and made with hand-embroidered flowers. As for the Cartier halo tiara Kate wore? It was lent to her from Queen Elizabeth (!), who received it as a gift on her 18th birthday. Awwww. And, like Pippa, Kate wore Robinson Pelham earrings.
Fun fact: The train of Kate's wedding dress was approximately 8.85 feet long, according to Hello! magazine. Impressive!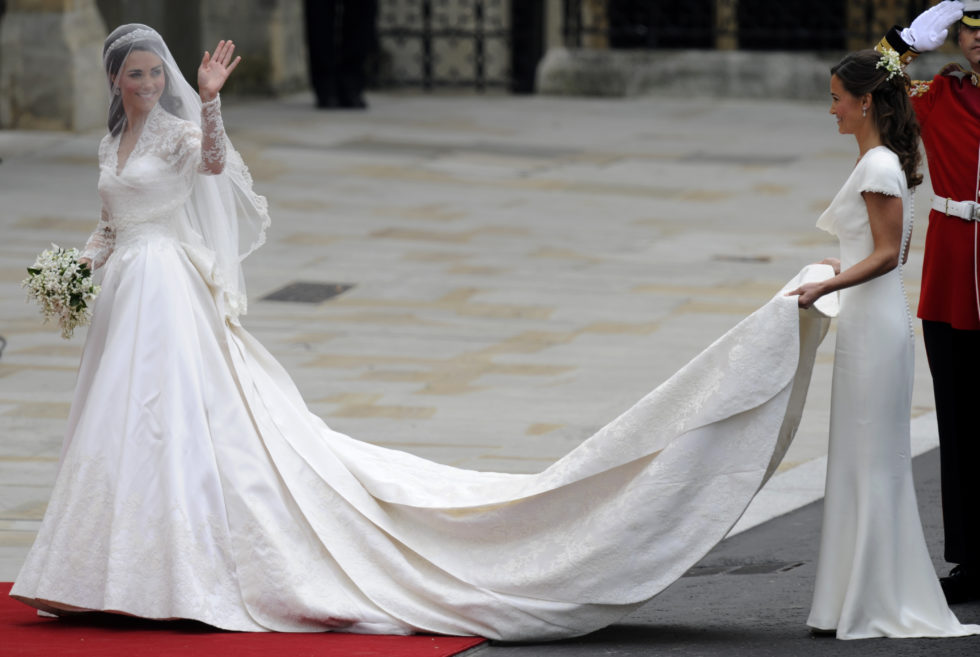 And here's Kate at her sister's wedding. Stunning as always, amirite?!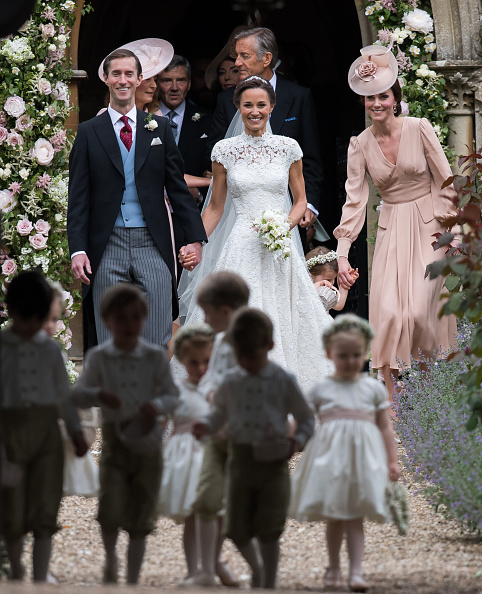 As for Pippa's wedding dress vs. Kate's, to us, it's a TIE between the dresses, but which would you choose?! One thing's for sure: We have some serious #WeddingDressInspo now. You, too?