Kate Winslet's touching tribute to Alan Rickman is the most beautiful thing we've heard today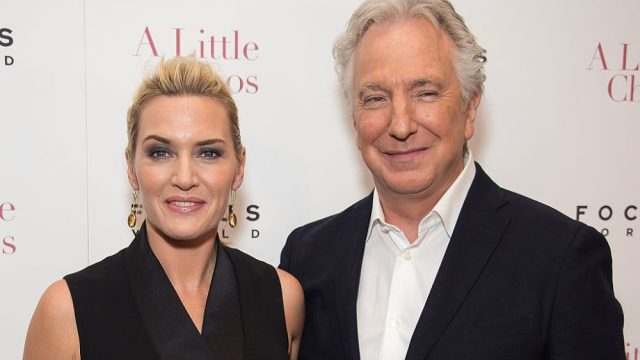 Actress and costar of the late Alan Rickman, Kate Winslet, paid tribute to her friend on the cusp of the anniversary of his death. According to Vanity Fair, Kate shared a touching story with Entertainment Weekly about her friend and fellow thespian who died earlier this year.
But, Kate isn't the only actor to acknowledge Rickman for his friendship. Many of Rickman's costars have also joined in giving testimonials to his kindness. It's clearer more than ever that he's left a positive imprint on the industry.
Kate Winslet shared a bit about Alan Rickman's kindness and generosity.
Kate then went on to tell just how sweet of a guy Rickman was — giving a nod to his infamous Harry Potter character Professor Severus Snape.
Such a touching story!
We'll definitely miss seeing Alan Rickman on the big screen. But knowing about his strong and kind legacy fills us with so much joy.