Someone shockingly once told Kate Winslet she'd only be able to play the "cute, fat best friend"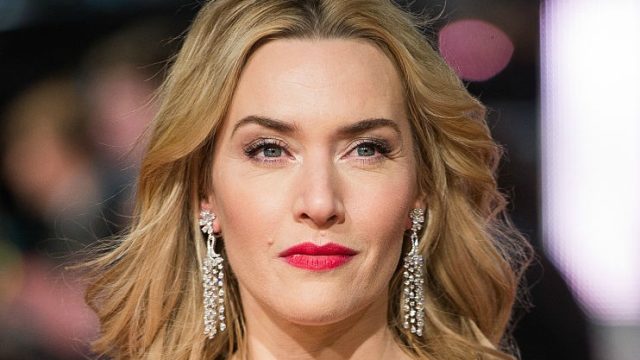 What would Titanic be without Rose? The Holiday without Iris? Eternal Sunshine without Clementine? Kate Winslet is a beautiful actress who commands every stage she's on. She brings light, grace and poise to every project, and some of our favorite movies just wouldn't be the same without her. But back in the day, someone tried to tell her that she didn't have a bright future as a leading lady. Who would say such a thing? One of Kate's teachers, that's who.
The actress recently revealed to PEOPLE that at age 13, she was told "by a drama teacher that if I continued to be overweight I would really only get a chance to play the cute, fat best friend role or the ugly sister parts."
It was cruel. We know the industry is tough, but this is overkill for middle school drama class. Perhaps Kate's teacher was just trying to prepare her for the harsh realities of the acting world, but 13 is a little young to be inflicting the worst parts of the industry on budding young actresses. Especially personal comments pertaining to a growing girl's weight. At that age, everything sticks and hurts tenfold. But Kate didn't let it get her down—instead, she used it as motivation.
"I remember thinking, 'Oh, you're so wrong!' That kind of spurred me on," she continued. "I remember thinking to myself, 'You've just got to keep going for it.'"
Of course, we know what happened—Kate got her big break in Titanic, and has enjoyed great success as a leading lady ever since. Still, she says it wasn't always easy.
"I was always the kid at the end of the line because my name began with a W, and I always had big feet, and I was always wearing the wrong thing," the actress said. "I remember having a moment where I thought to myself, 'This is so stupid. This is just a waste of my train fare getting myself into London for auditions.'" But oh, was she wrong.
There's always going to be someone who doesn't believe in you. But don't let them stand in your way—if you have a dream, you can achieve it!