Kate Upton shared the one thing her fiancé probably won't like about their wedding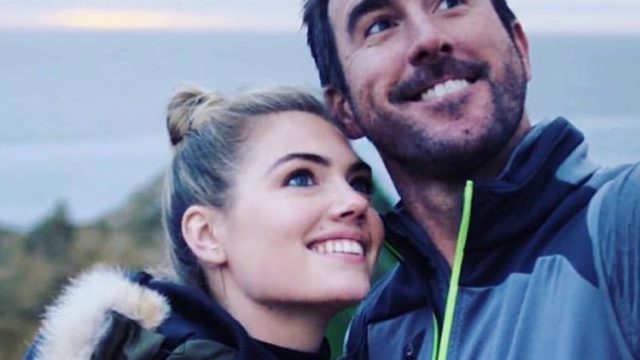 Last year, model and actress Kate Upton announced her engagement to longtime boyfriend, Justin Verlander (and debuted her shiny new ring on the red carpet of the Met Gala in NYC). And now, Upton is sharing wedding plans — including the one thing she anticipates fiancé Justin Verlander will hate.
In an interview with Martha Stewart Weddings, Kate discussed wanting a medium-sized affair and lots and lots of flowers. Which might pose a little bit of a problem for Justin.  Kate said,
"I don't know what [kind of florals] I'll have for the wedding day yet. I just know I want a lot of flowers. And I know I want the petals already down by the time my niece, who will be my flower girl, walks down the aisle.
HOWEVER, Kate went on to note that. "Justin has terrible allergies! He'll have to take an allergy pill."
And as if it wasn't obvious, we just love seeing these two together.
We're sending happy wishes to the couple and hoping Justin has enough Claritin to make it through the day.