Kate Upton has this to say about her body shamers, and it's AMAZING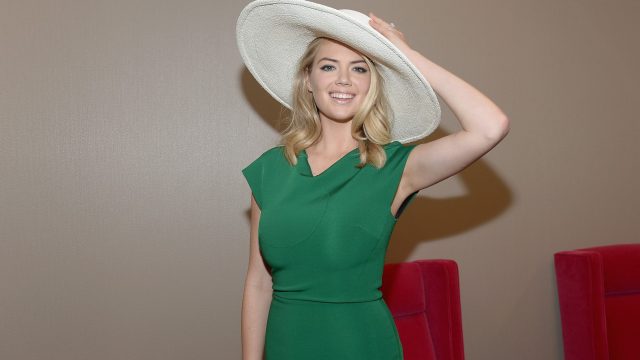 We love us some Kate Upton. Whether it's her playful workout video or the way she explains how fashion is not real life, she never ceases to impress us.
And recently, Upton opened up to Glamour Magazine about her early modeling experiences, when she was repeatedly told by critics to lose weight.
She explains that she initially attempted "to become their [ideal] image," but eventually realized that what she was doing wasn't realistic. "[That] this was just the shape of my body," she recalled, matter-of-factly.
https://www.instagram.com/p/BJbVCdmAL9-
Although she admits that the comments and misguided suggestions from body shamers were "hurtful" in the beginning, she ultimately didn't let them get the better of her.
"So I had to block them out. I think that the people who are the loudest about wanting to change you are the people with the least amount of vision and creativity."
Wow. Well said, girl.
Upton has even gotten to the point where she can laugh off the haters — which is pretty freaking impressive.
"The other day I was reading some negative comments, and I was thinking they were really funny. So I guess they don't [bother me] anymore," she said.
And it gets even better: Upton explains how she used to work out to maintain a certain size, but in recent years her outlook has changed.
"Now I do it for myself, because I want to be strong. I want to have energy. In my mind I feel like I can beat someone up — I really want to be able to do it! Oh, and I want a nice butt, and if it's a quarter inch bigger than the modeling-world standard, that's fine."
HERE, HERE!
We are crushing so hard on Kate Upton right now. What a thoughtful and mature approach to a difficult situation. Continue rising above the haters, Kate! We're taking your lead, girl.