Kate Upton brought summer to life in this daisy-embroidered skirt, and here's some amazing lookalikes!
Kate Upton's refreshing views on body positivity and bridal diets are worth copying alone. But you know what? Her sense of style is pretty great, too. We always know to look to Kate for style cues that are bold, yet pretty, and sophisticated, yet pretty casual.
Basically, she's a a great bet for style ideas, and her latest look is absolutely on target. The girl knows how to get us ready for summer!
Case in point: This perfect-for-summer miniskirt she wore at the F1 Grand Prix of Monaco yesterday.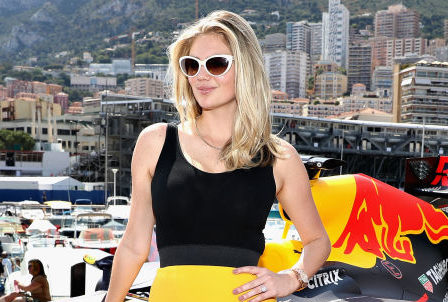 Decked out in daisies, the Dolce & Gabbana number is just want we want to be wearing right now — and all season long, for that matter. That sunshine-yellow color is just so cheerful!
Unfortunately, the style Kate wore the other day is sold out. But that doesn't mean you can't take a little style inspiration from her look!
We've gone ahead and found some similar options, so you can also rock a sunny yellow skirt this summer.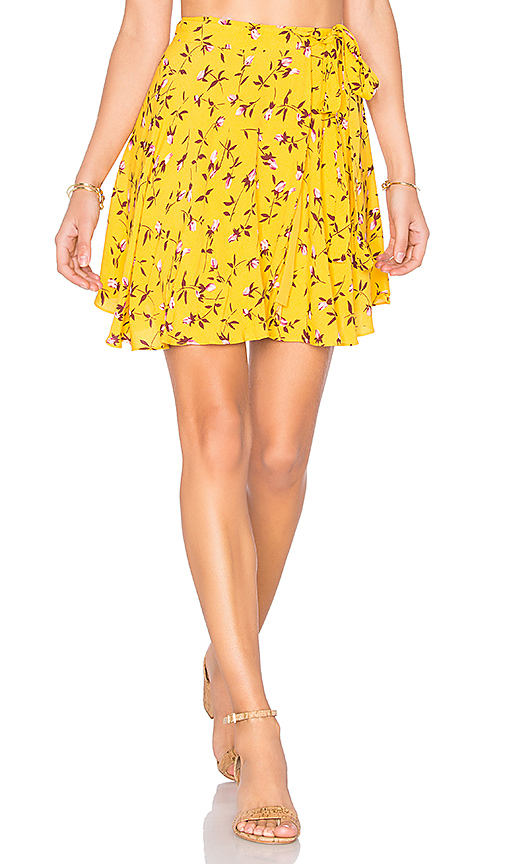 A fluttery wrap skirt will make you feel extra feminine. Bonus points for the extra-bright hue.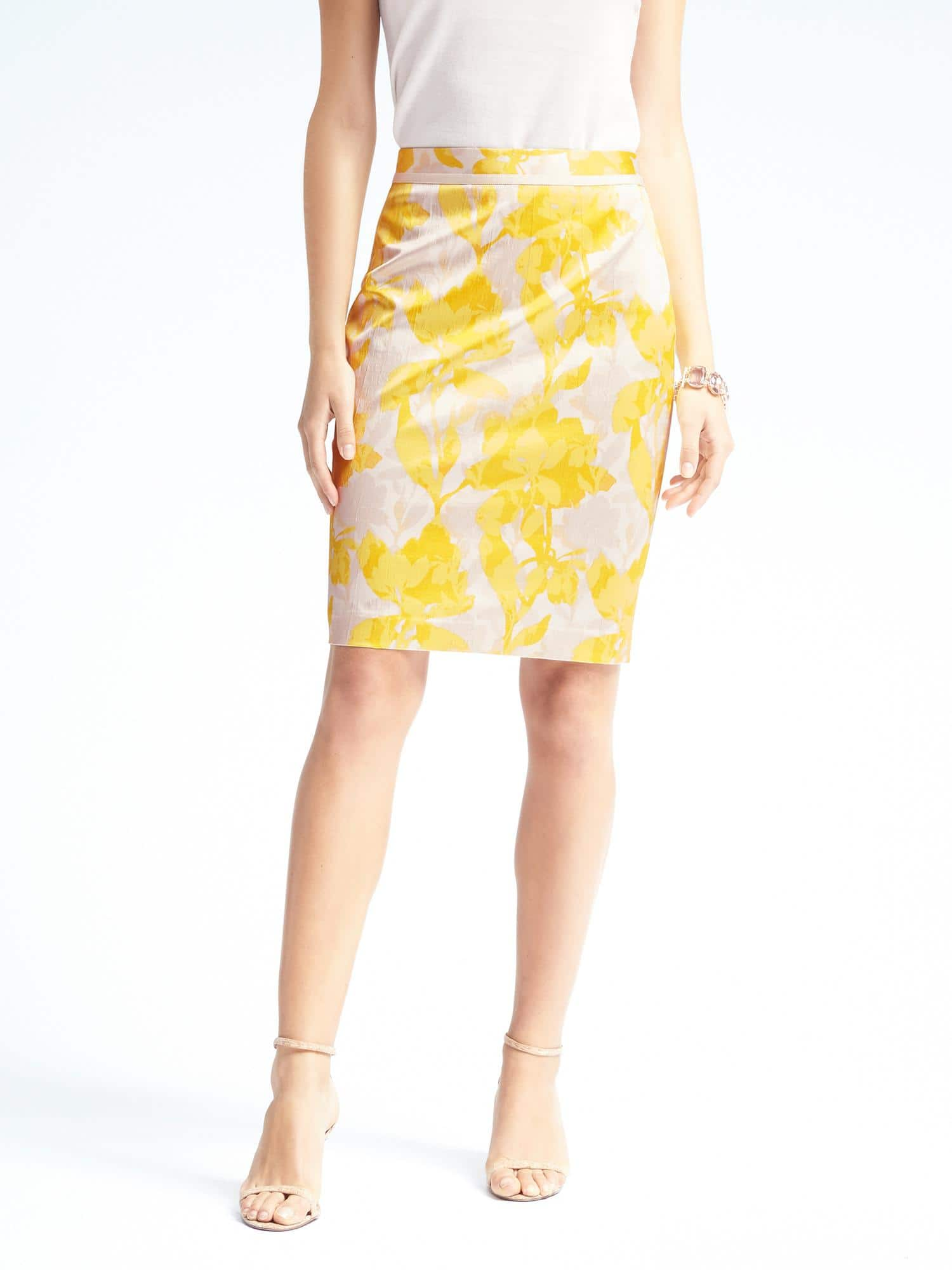 A polished version that you can wear to the office.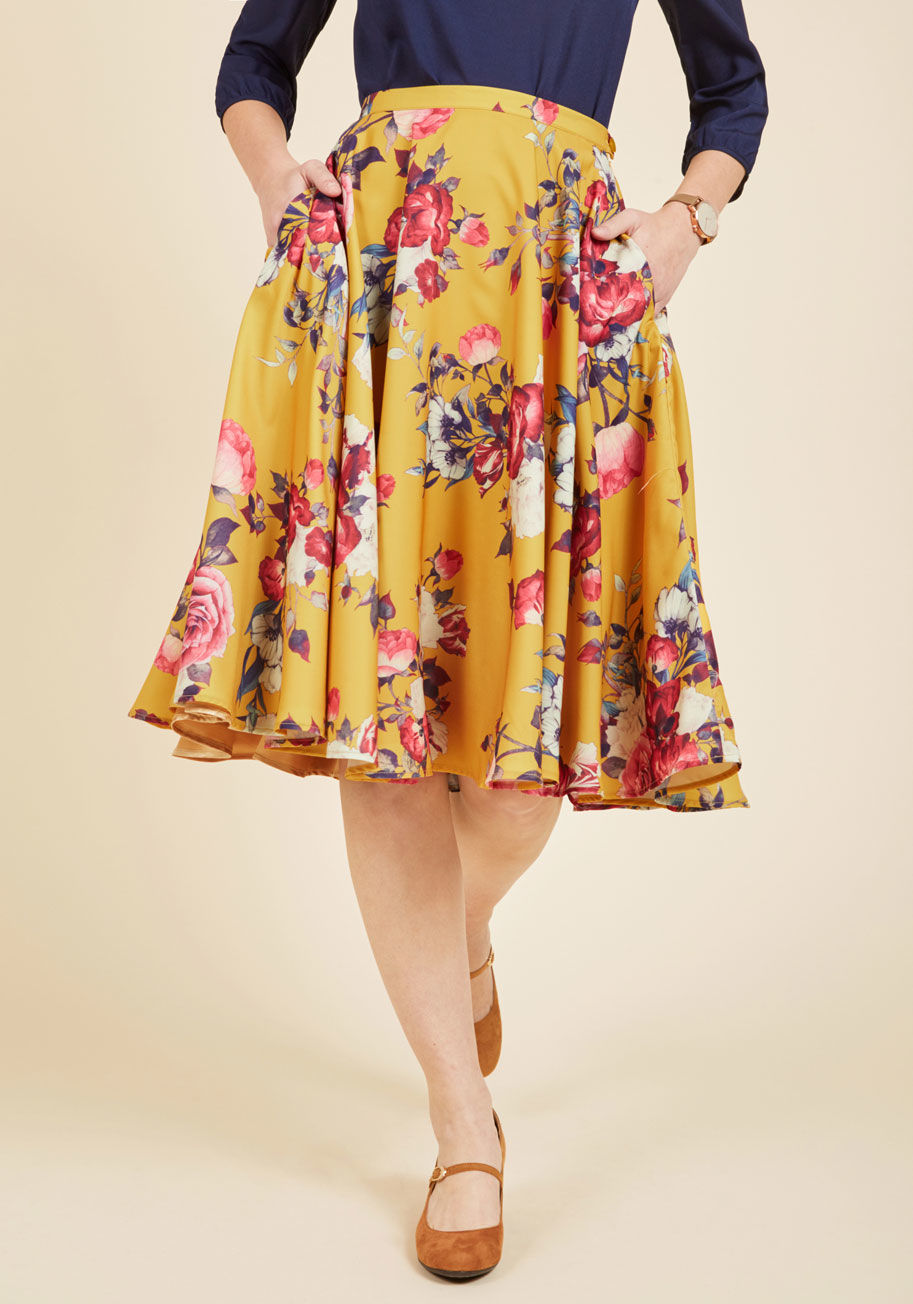 A swishy style with a longer length — complete with pockets!
We know, we know, these are bananas, not flowers. But how fun are they?!
So there you have it — four playful, mood-enhancing skirts to add to your summer outfit rotation! We're pretty sure Kate Upton would approve these fun choices!