Kate Spade dropped its Valentine's Day gift guide, and we have heart-eyes
Chocolate, flowers, Galentines, the excuse to wear all pink, those little candy conversation hearts with cute words on them—while we're listing things we adore about Valentine's Day, we have to include Kate Spade's annual gift section. It's always full of the sweetest heart prints, reds and pinks, and adorable bags and baubles. Even if you're anti-Valentine's Day, Kate Spade has something you'll fall in love with.
This year, Kate Spade's Valentine's Day gifts are sorted into under-$50 and under-$100 categories, and they range from tees and clothing to (duh) bags to jewelry to shoes to home accessories. Find something for your valentine, your BFF, or yourself.
Scroll through for our favorite picks in Kate Spade's Valentine's Day gift guide.
Kate Spade 3D Heart Crossbody Bag
How adorable is this bubbly, 3D heart bag? It's the ultimate Valentine's Day bag to add a pop to your LBD.
Kate Spade 3D Cabana Dot Heart Crossbody
If you love the 3D heart bag but want a more year-round color (though we'd argue that the red or pink is year-round, too), you can snag it in black-and-white polka dots.
Kate Spade Heart Scribbles Bandana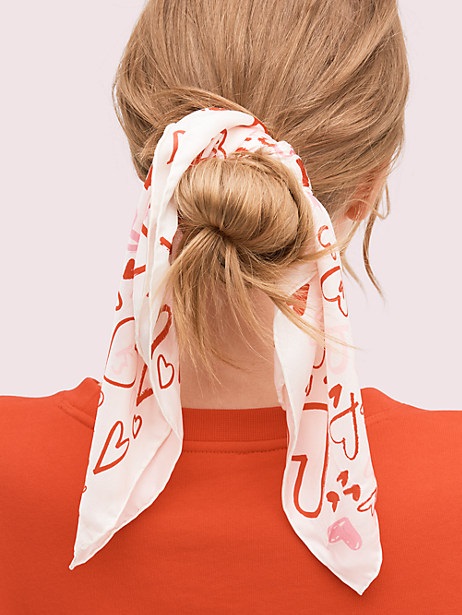 Tie it around your bag handle or your ponytail—whatever you choose, this scribble heart-printed bandana is sugary sweet.
Kate Spade Spencer Ever Fallen Small Wristlet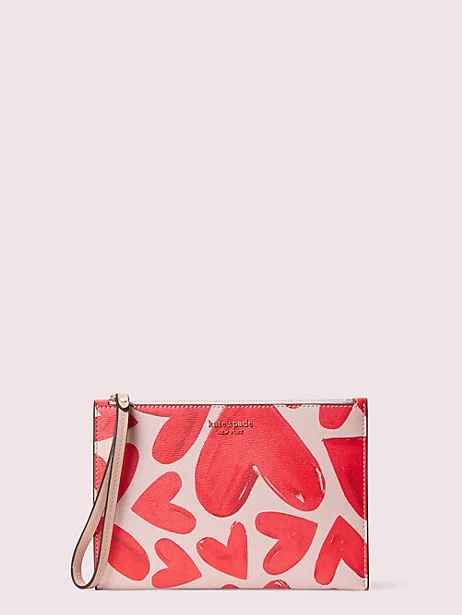 We always love a wristlet for a wallet and clutch alternative that doesn't take up your wine-holding hand, which is especially important when you're out celebrating Galentine's Day.
Kate Spade Sylvia Francois Small Bifold Wallet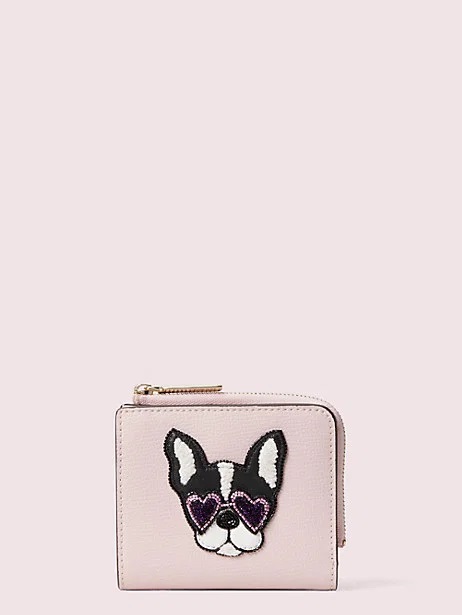 TBH, the only thing that could make heart-adorned bags and wallets sweeter is adding puppies into the mix. So obviously we're into this heart-eyes Kate Spade wallet.
Kate Spade Molly Ever Fallen Large Tote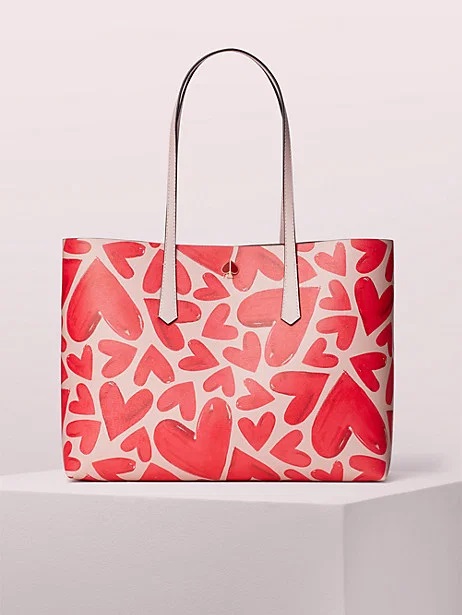 Show your love for love! This faux-leather, heart-print tote makes a statement, and it's definitely not just for Valentine's Day.
Kate Spade Daisy Place Love You More Mug Set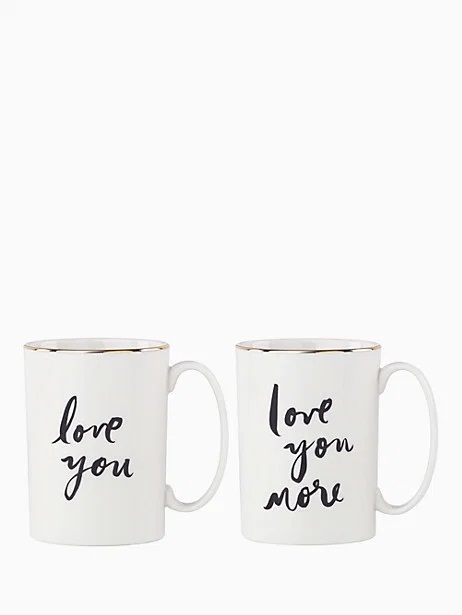 These companion mugs make the best wedding gift or Valentine's Day gift for you and your partner or roommate BFF. Or, really, you could just be saying how much you adore your two morning cups of coffee. We don't judge.
This is just a small selection of all the heart-covered Valentine's Day gifts from Kate Spade. Hit up the website for bags, clothes, home decor, and accessories you'll fall in love with.