Kate Spade's surprise sale has been extended, and literally everything is 75% off
Update, March 25th, 4:15 p.m. ET: This post has been updated to note that the Kate Spade surprise sale has been extended.
Send out the tote bag-shaped bat signal because a Kate Spade surprise sale is still on. Everything, yes everything, at the famous sale is 75% off, and that includes many new releases and even some of its fun novelty bags. Here's everything you need to know about this surprise sale.
The event began March 8th, and while it was originally supposed to end on March 17th, it will now continue until April 1st at 11:59 p.m. PT. All sales are final, and there's free shipping to the US and Canada. You can score 75% off bags, jewelry, clothing, shoes, and accessories—though for our purposes we're going to focus on Kate Spade bags. We're talking totes, crossbody bags, backpacks, wallets, and more for literally hundreds of dollars off, in some cases. Consider this your time to stock up on birthday presents.
Here are the bags we have our eyes on at the Kate Spade surprise sale:
Kate Spade Wilson Road Margareta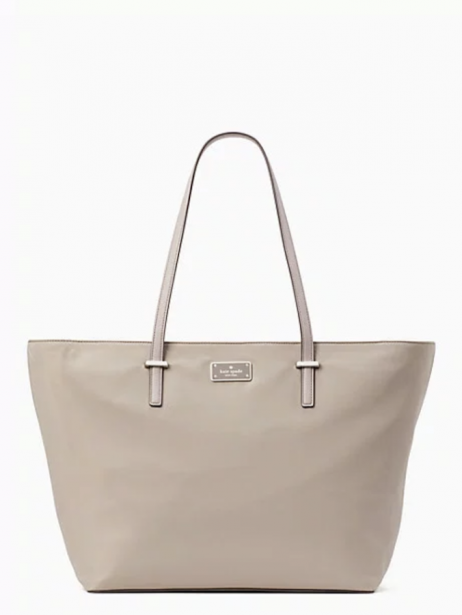 This roomy Kate Spade tote is a steal, marked down to just $79. This bag can go anywhere, so its price is a major steal, and it comes in a neutral taupe, a deep forest green, and a berry pink. We wouldn't blame you if you snagged two.
Kate Spade Cameron Wildflower Ditsy Medium Satchel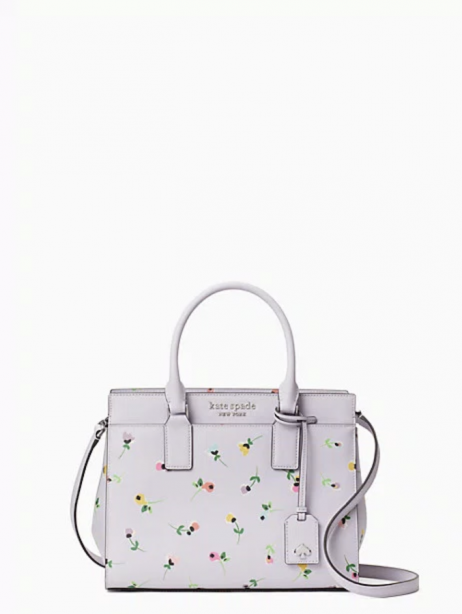 Florals? For spring? Though it may not be groundbreaking, a floral spring bag is so pretty. This Kate Spade crossbody has us dreaming of warmer weather away from coronavirus quarantine, and at over $200 off, how could you even say no?
Kate Spade Dani Exotic Medium Triple Compartment Satchel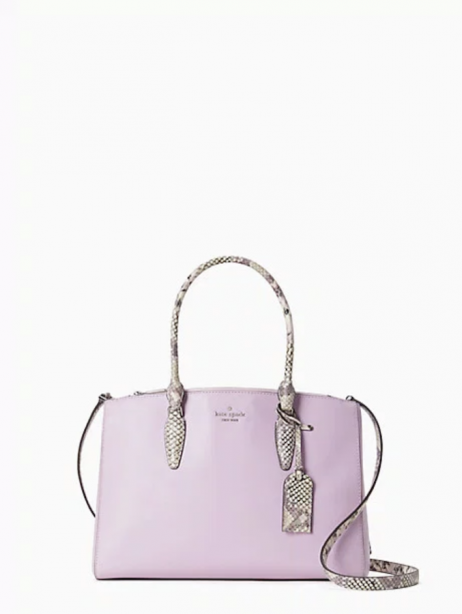 We're loving the mix-and-match of soft pastels with snake print on this Kate Spade bag. With five interior pockets, you can keep your phone, lipstick, credit cards, and more essentials at the ready.
Kate Spade Dawn Medium Backpack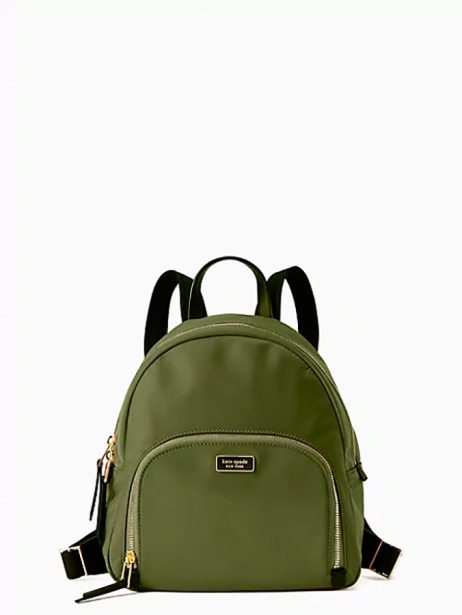 Freshen up your school bag for next semester or go hands-free for your weekend plans with this medium-sized backpack. At nearly $200 off, this bag will quickly pay for itself.
Kate Spade Schuyler Medium Tote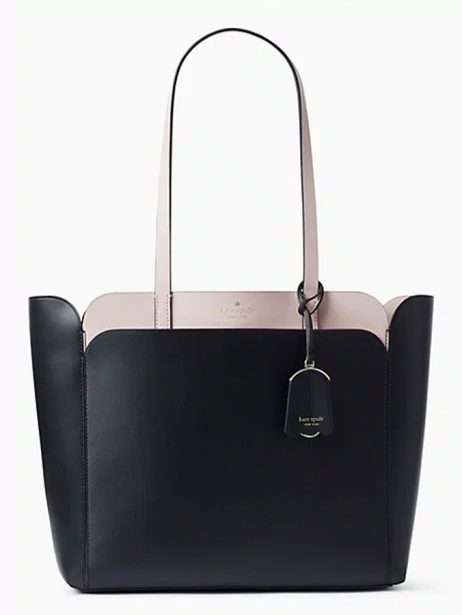 We really can't picture a more work-perfect tote than this two-toned one from the Kate Spade surprise sale. When we are all back in our offices and not working from home, this is going to be a staple. We're partial to this classic black and cream option, but you could also convince us on the warm brown and taupe colorway. Both styles are marked down to only $119.
Kate Spade Love Birds Bird Crossbody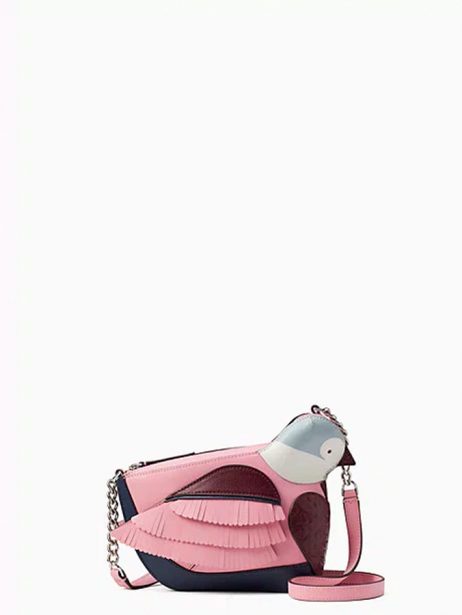 Kate Spade is beloved for its novelty bag shapes, and we are obsessed with this springy bird crossbody bag. From fringe feathers to the pointed beak, the details on this bag are adorable.
Kate Spade Larchmont Avenue Small Shawn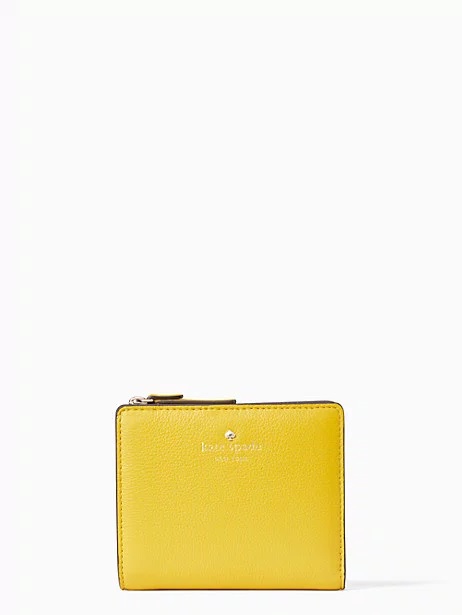 You'll always be able to spot this vibrant canary yellow wallet in the depths of your tote. If that doesn't already sell you on this bright wallet and card-holder, the price might. It's only $39, marked down from $129. (Do we sense a BFF birthday gift?)
Kate Spade Briar Lane Botanical Emelyn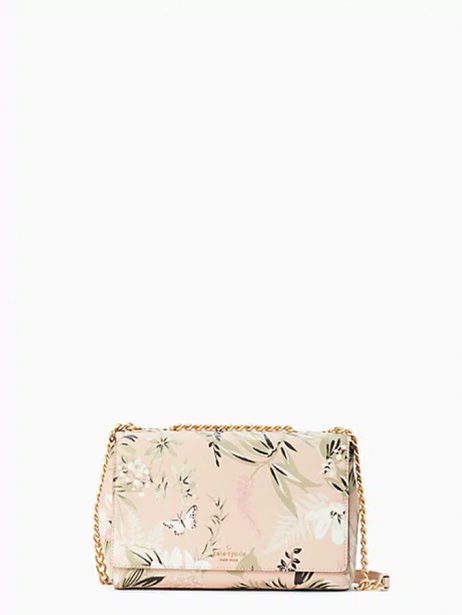 This so-classic satchel is both beautiful, with its subtle butterflies and floral pattern, and a downright steal. Whether you're headed to brunch or a garden party, this dreamy accessory is so worth a purchase at over $200 off.
Shop everything for 75% off at the Kate Spade surprise sale, but make your moves quickly because items are selling out.