Kate Spade is having a major 75% off surprise sale—right now
There's no wrong time to shop for a new purse. But if there were an undeniably right time, it would be now. It's February, self-love is in the air, and Kate Spade just launched a surprise sale where everything is up to 75% off. While your horoscope might be pushing you to finally make a move and go after that special someone, we say it's really time that you secure the bag. Practice your 2020 intentions, get your budget planned out, and treat yourself to a handbag from the Kate Spade Surprise Sale while you still can.
The surprise sale is going on from now until February 10th at 11:59 p.m. PT. And of course, the brand of all things hearts and polka dots does have some perfect-for-Valentine's Day items in the lineup. So you can select a bag to honor yourself on the upcoming love-themed holiday, or grab something for your bestie for a Galentine's Day gift. Or, you can do both—why not? When you shop bundles in the sale, you can save an extra 25% off with the code MAKEITTWO.
To make your decisions easier, we rounded up some of our favorite items from the Kate Spade surprise sale below.
1Grove Street Carli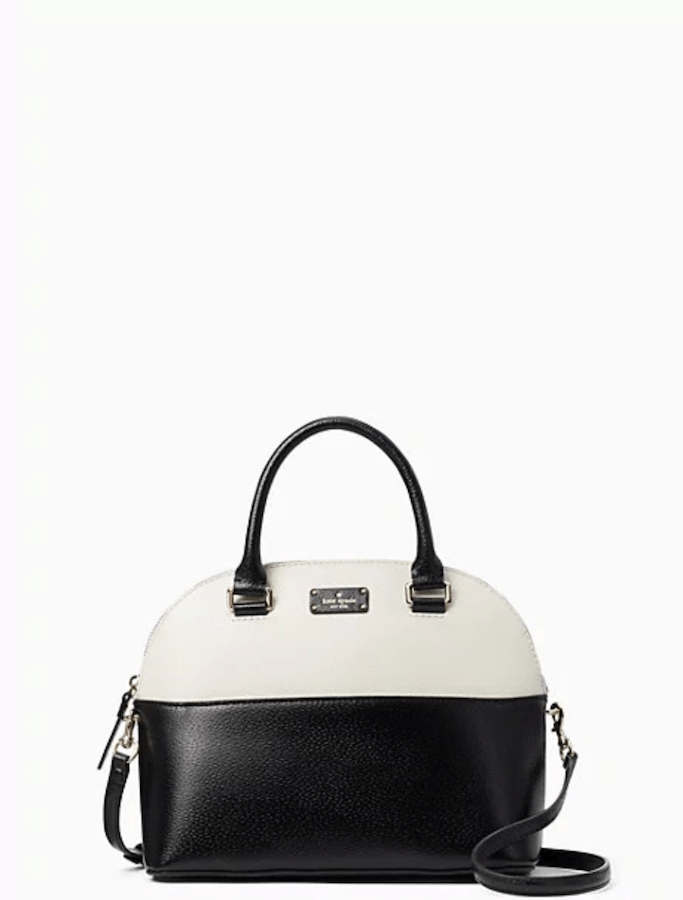 $99 (orig. $359)
Shop it
Kate Spade
In classic black-and-white colorblock, this purse is signature Kate Spade style. Plus, it's large enough that you don't have to decide between fashion and practicality.
2Briar Lane Quilted Mini Convertible Backpack
This mini backpack probably can't hold your books or a laptop, but it's perfect for some snacks, a lipstick, and easy accessorizing.
3Briar Lane Quilted Double Zip Belt Bag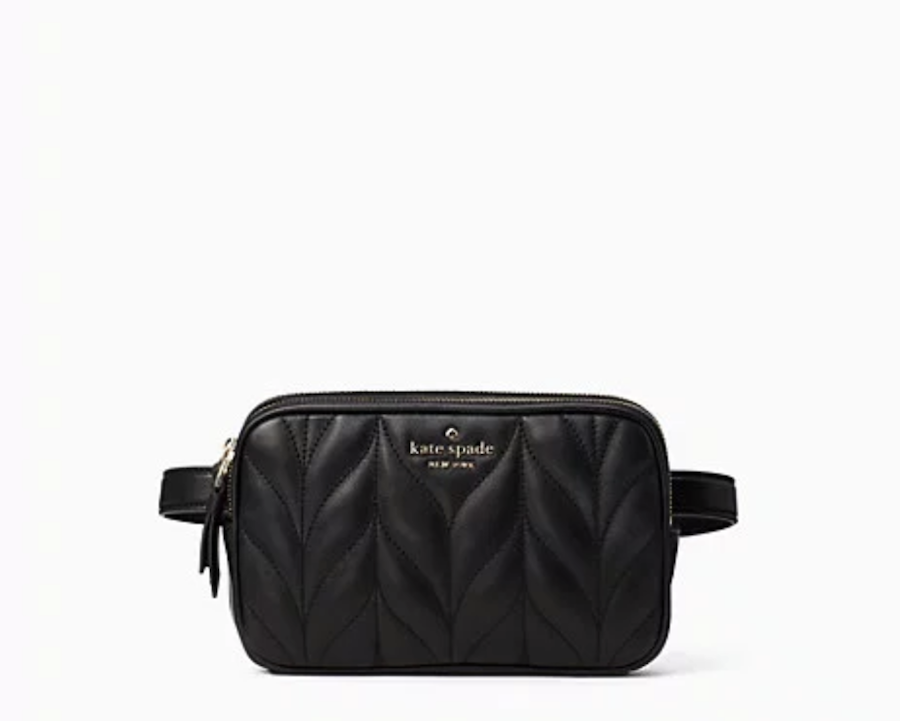 $69 (orig. $269)
Shop it
Kate Spade
This is not your mom's fanny pack. This quilted belt bag makes for an ultra chic look when styled with an oversized blazer—and you'll be completely hands-free.
4Kelsey Tote
Say hello to your new go-to work tote. This bag is roomy enough to pack everything you need for your commute and minimal enough to work with your everyday style.
5Grove Street Millie and Tellie Bundle in Lavender Mist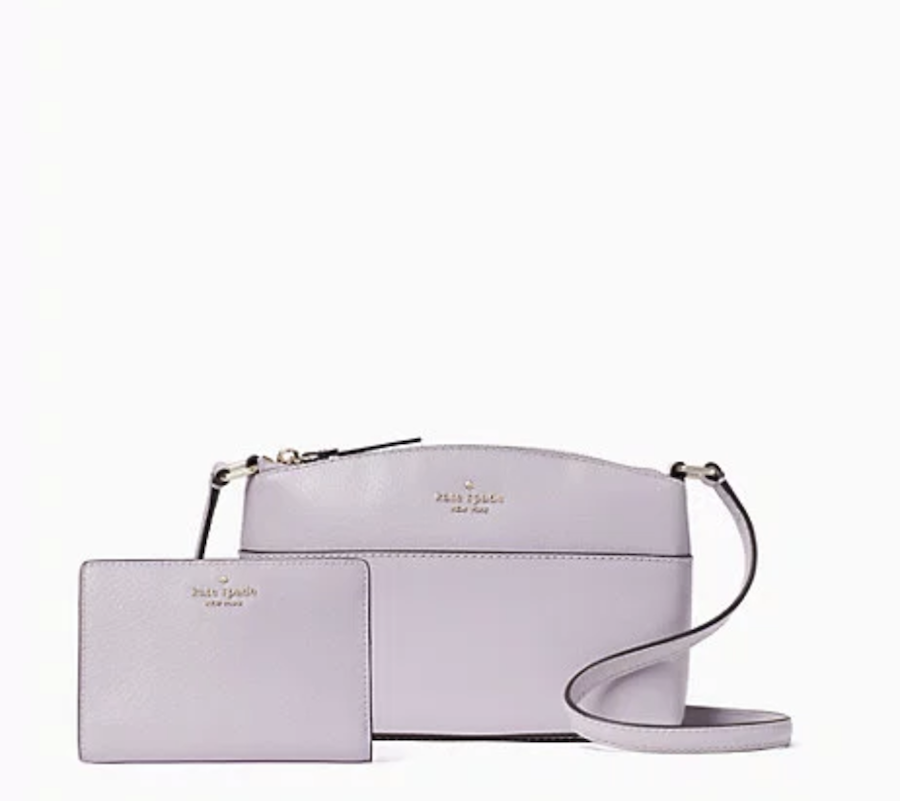 $99 with code MAKEITTWO
Shop it
Kate Spade
If you love an excuse to match with your bestie, or just want a nice coordinated set for yourself, you can score big on this bundle when you use the code MAKEITTWO at checkout.
6Chocolate Heart Bag
$109 (orig. $359)
Shop it
Kate Spade
We're all for buying yourself chocolates in a heart-shaped box for V-day, and this candy-inspired bag is even better.
7Arch Reversible Tote
This is the ultimate two-in-one deal. When you're not in the polka-dot mood, flip this bag inside out for a more toned-down burgundy tote.
8Bixby Place Medium Satchel
If you're more of a lipgloss than lipstick kind of person, this bag will match your style. It's structured and professional enough to serve as your work bag with just a little extra shine.
9Briar Lane Quilted Velvet Small Ruffle Cosmetic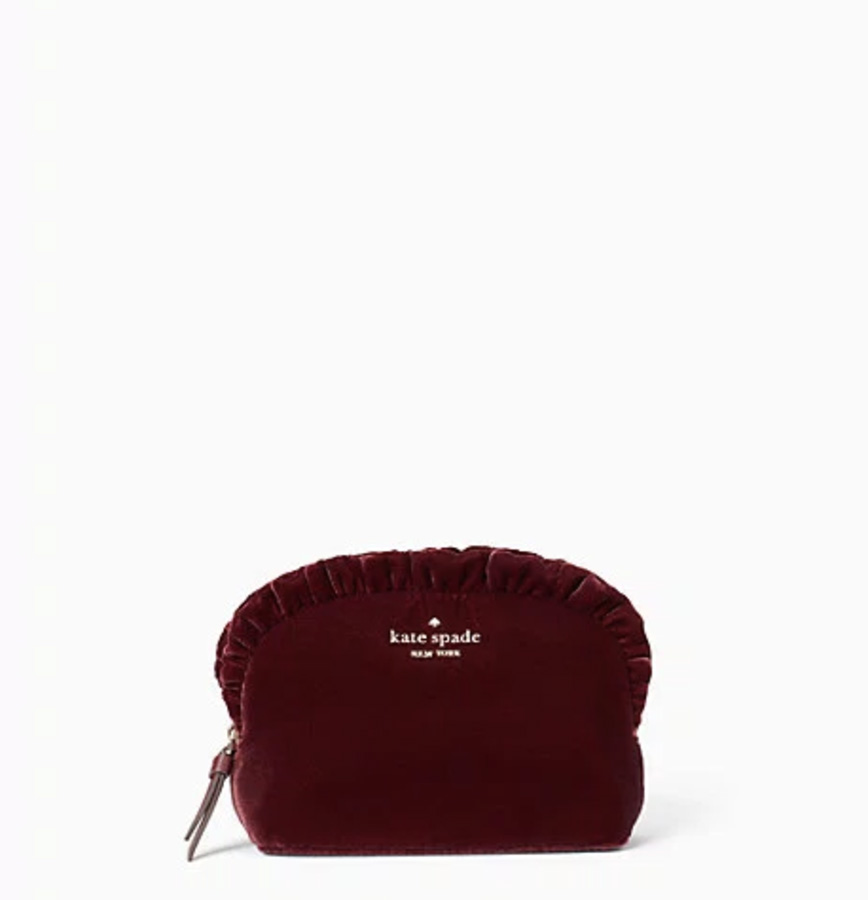 If you're all about the luxe beauty products, then you should have a cosmetic bag to match. Plus, this velvet pouch could 100 percent double as a small clutch for a formal outing.