Kate Spade's surprise 75% off sale will have you snapping up everyone's Christmas presents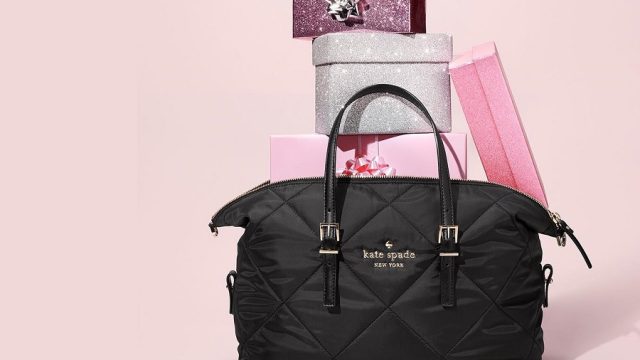 We're aware that it's not a competition, or so we've been told. But if it were, this surprise Kate Spade sale would help you win Best Gift-Giver this holiday season. Your mom, your sister, your best friend (…yourself)—you're going to be like Oprah giving everyone crossbody bags, totes, and clutches at these prices. We're talking bags that were originally up to more than $450 marked down to as low as $79. Seriously, this surprise sale at Kate Spade is legit.
From now, right this second, until December 2nd, Kate Spade's surprise sale section has discounts that take hundreds off original prices. There are classic favorites from seasons past and brand-new additions that were just released this year. And as we're talking holiday gifts, we'd be remiss if we didn't mention that some of these bags are downright festive. Tinsel, glitter, Santa reds—they have everything you need to get your holly jolly on.
Whether you want a classic tote or a festive clutch that's perfect for holiday parties, find your perfect bag at the surprise Kate Spade sale for 75% off. Here are some of our faves:
1Kate Spade Briar Lane Mulberry Street Lise
Both completely classic and in a holiday-inspired bright red, this bag can basically be used year-round.
2Kate Spade Laurel Way Glitter Mini Reiley
$79 (orig. $299)
Shop it
Kate Spade
Glitter! We love this mini bag to hold our phone and red lipstick at our next holiday party. And, um, it's less than $100.
3Kate Spade Greta Court Penny
$79 (orig. $199)
Shop it
Kate Spade
More glitter! This tote is right at home for a little sparkle at work, or it can carry your White Elephant gift to your friend's party. It also comes in a clutch, if you want it for a date night or dressed-up affair.
4Kate Spade Briar Lane Quilted Crushed Velvet Mini Convertible Backpack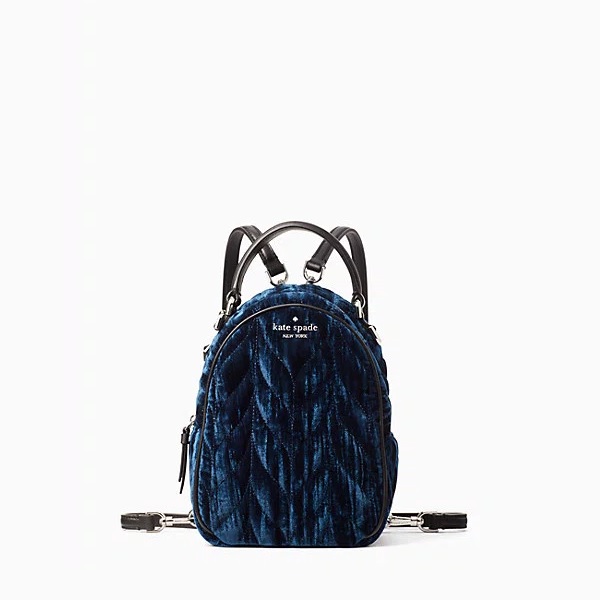 $99 (orig. $299)
Shop it
Kate Spade
The '90s are back, and we're ready to celebrate it with this mini backpack in crushed velvet. (Two throwback trends in one!) We love a hands-free bag for the winter, because we have to keep our hands cozy in our mittens carrying a peppermint mocha.
5Kate Spade Neve Tinsel Convertible Flap Crossbody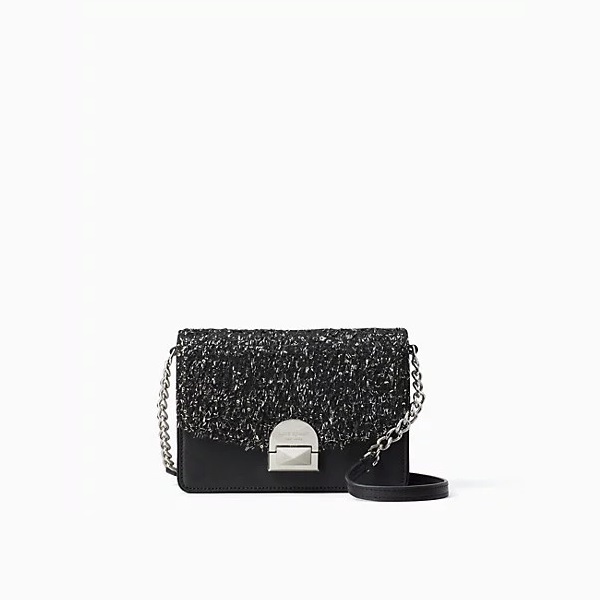 $119 (orig. $379)
Shop it
Kate Spade
What's more festive than tinsel? This crossbody legit just debuted a few weeks ago, so its (massive) markdown already is huge. Snag a brand new design for the holidays and snap one up for your BFF, too.
6Kate Spade Briar Lane Quilted Med Convertible Shoulder Bag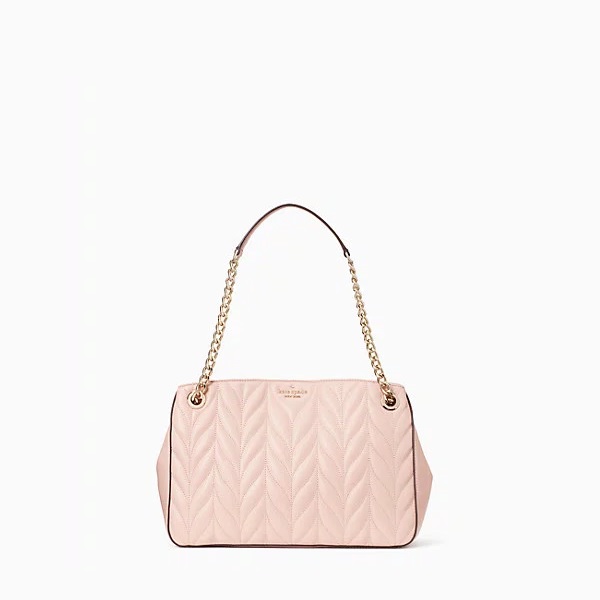 $139 (orig. $459)
Shop it
Kate Spade
This bag was originally priced at more than $450. Now you can get it for less than $150. You really can't fight that math. Plus, the shade is called "rosy cheeks," which is just so cute for the chilly weather.
7Kate Spade Grove Street Carli
This color-blocked bag is so perfect for happy hour with the work colleagues. It's the perfect combination of professional and cool, you'll look like a boss in more ways than one. And at $230 off (what?) you really can't argue.
8Kate Spade Floral Pup Dog Crossbody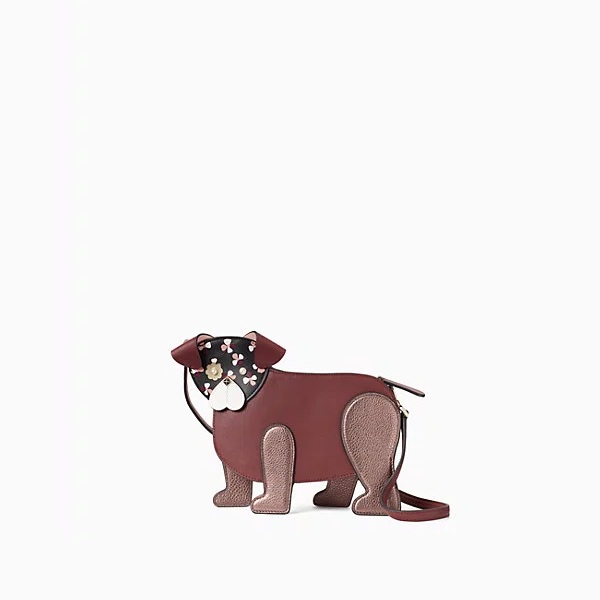 $99 (orig. $249)
Shop it
Kate Spade
Calling all dog lovers. Kate Spade loves whimsy, and now you can snag one of her iconic novelty bags for just under $100. It'll be a statement bag for sure.
Hurry, this huge 75% off Kate Spade sale only lasts until December 2nd, so grab your favorites while you can.