Kate Moss collaborated with this Japanese beauty brand on a makeup set that is perfect for everyday wear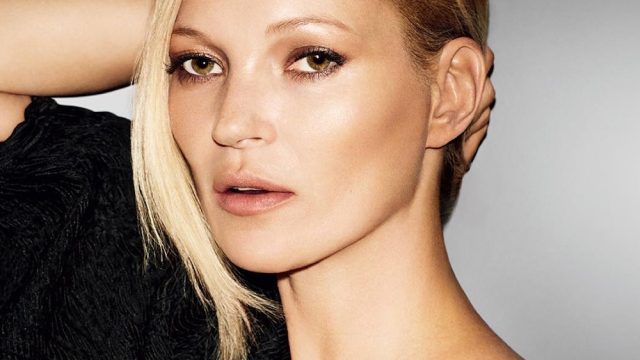 It's not too late to book some end-of-summer travels into your schedule and squeeze every last drop out of the season. But if you need a little inspiration, we've gotten word that Kate Moss launched a makeup palette in collaboration with Decorté that is going to make your life much easier when you head out on your adventures.
Has there ever been a person as cool as Kate Moss? She's in the Hall of Fame (in our hearts) of timeless style icons like Twiggy, Jane Birkin, and Edie Sedgwick. Say what you will about fashion in the late '90s, but she helped usher in an entire era of style. So who better to create a makeup palette than a woman who has traveled the world as a style legend?
The Decorté Kate Moss Favorites Set is available later this month exclusively at Saks for $190.
We've seen quite a few face palettes in our day, but this one seriously includes everything you could possibly need. It's a full face of makeup in one convenient little package. It includes eye, brow, and lip products. There are four hydrating matte lip colors in a range of reds and pinks, six neutral, earthy eyeshadows, three brushes, a brow pencil, a black eyeliner, and a lip pencil.
The Decorté Kate Moss Favorites Set also comes with a beautiful black makeup bag for convenient storage.
https://www.instagram.com/p/BVfCnU3F0jf
The versatility of the shades means that you'll be able to create countless looks for any number of occasions.
It's been a minute since we've seen a palette that included so many useful goodies, but it doesn't surprise us in the slightest that goddess Kate Moss would bring them all together into one perfect package.