Kate Moss's little sister Lottie is her real-life mini me at Coachella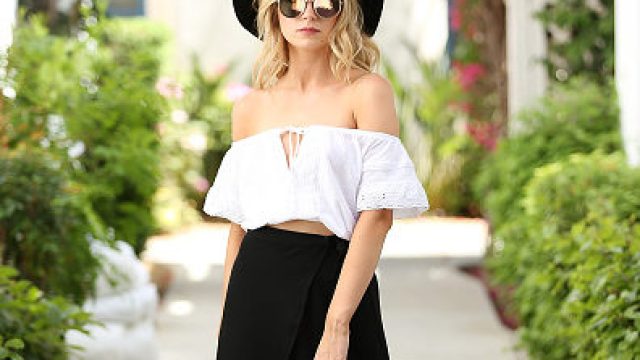 Whoa there, time for a double take! While perusing the oodles of celebrities who graced the Coachella festival grounds, we *thought* we spotted Kate Moss amongst festival goers. Except, upon further inspection, we realized it wasn't Kate at all. Nope, it was her IRL doppelganger, aka her little sister Lottie Moss.
Okay, so they may have a 24-year age gap. But given the strong supermodel jeans in the family, these two half-sisters could easily pass for twins. Hitting up the festivities at Coachella weekend one, 19-year-old Lottie was a dead ringer for Kate, who, if you'll recall, is a big fan of music festivals herself. Granted, Kate's more of a Glastonbury girl herself, but whatevs. Because regardless the festival, the two clearly share an affinity for classic bohemian threads. Like Lottie's first look, a white off-the-shoulder crop top with a black maxi skirt, wide-brimmed hat, and sunnies.
If you ask us, it's ~exactly~ something Kate would wear.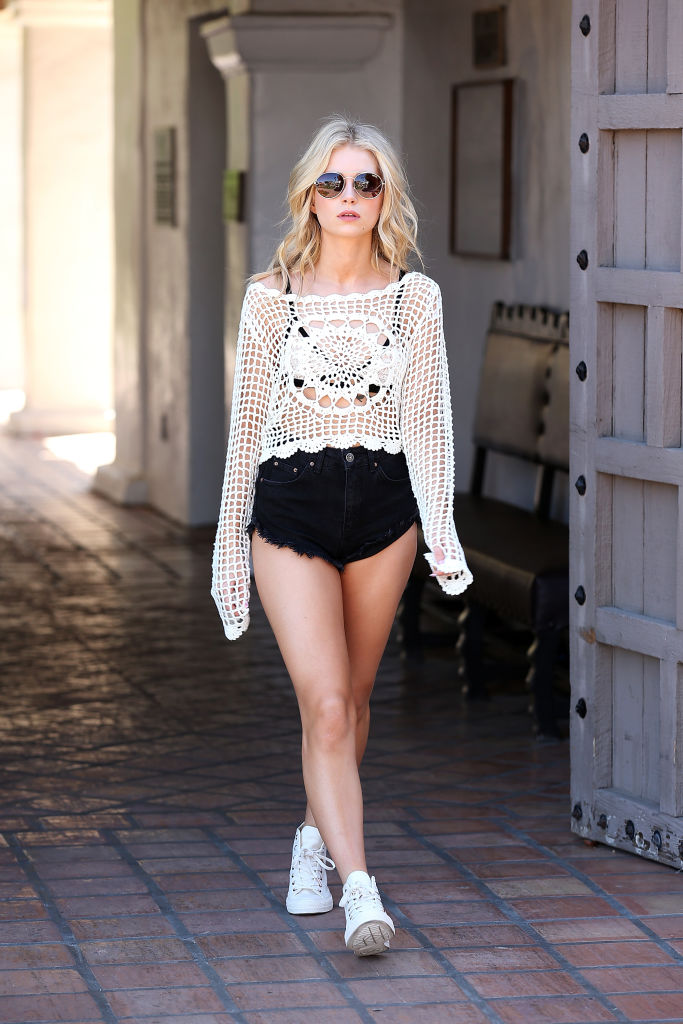 As for Lottie's second ensemble, the teen model opted for a breezy crochet top with a peek-a-boo bra and black cutoff shorts. Completing the look, she slipped on white sneakers and her go-to circular shades.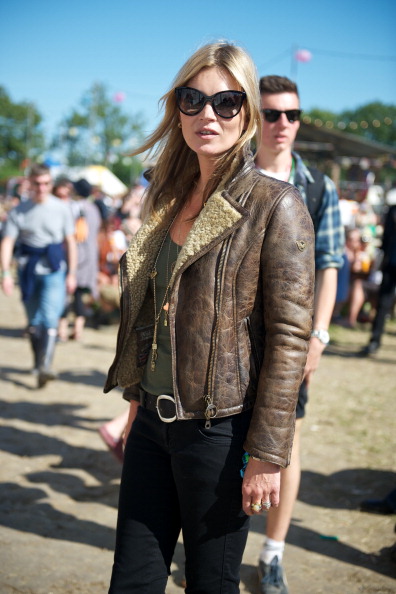 While Kate's more often been snapped wearing leather jackets and tailored vests at music festivals in years past, we totally see where these two have their sartorial similarities.

Ahhh, if only we had Kate Moss to give us ~her~ festival style senses (or just her hand-me-downs!). You're one lucky girl, Lottie, because you've got the ultimate fashion mentor!