Kate Moss's daughter got her first ad campaign, and she looks *just* like her mom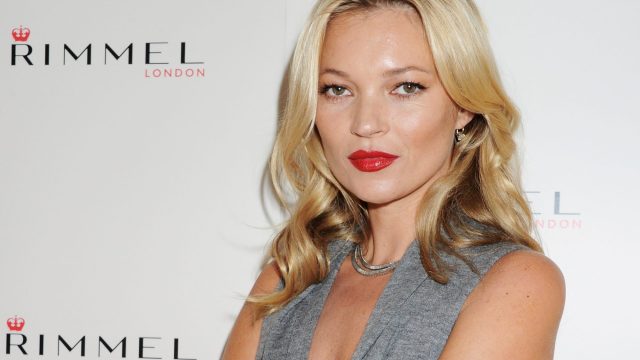 It's been just over a year since Kate Moss and Lila Grace Hack were on the cover of Vogue Italia together, but now Kate Moss' daughter is stepping out on her own with her very own ad campaign. Her supermodel mom is one of a kind, and Hack definitely has her own look, but if you look closely, they're SO similar. The ad is for The Braid Bar, and 14-year-old Lila, complete with braces, is accompanied by another daughter of a celeb — Clash guitarist Mick Jones' daughter, Stella. Being the face of a beauty brand is a pretty big deal, but Braid Bar was a risky way to go.
The brand has had to apologize in the past for cultural appropriation, like having white models wear hairstyles that have been made popular by black women. In March, the brand wrote in an open letter, "It has come to our attention that we have not given enough consideration to the cultures that we have drawn from in creating The Braid Bar, particularly Black culture. Having been naive, our eyes are now open to issues that we were not so aware of when we first started."
Braid Bar apologized to anyone who had "been offended by our lack of cultural sensitivity, and promise that from this point onwards, you will see changes in the way that we do things." Both girls in this most recent ad for the brand are wearing corn rows.
But at just 14 years old, maybe Hack isn't totally to blame, although she apparently does have a good eye for fashion. Moss said last year that her daughter is her biggest critic (as most daughters are with their mothers). Moss said that Lila will says things like, "Mum, you look ridiculous, take that off. It's disgusting." Ah, yes, sounds like 14. But sometimes she has a point, Moss added.
"I was going to put on this crazy green dress for the Vogue thing, but she is usually right. Then when she goes, "Mum, you look really pretty,"  I'm like, 'Ah,' because she never says anything nice about me," Moss said of her daughter.
Aside from being the daughter of an icon and the face Braid Bar, Lila sounds like every other teenager. Could you imagine telling Kate Moss she looks ridiculous?
Save