Kate Moss shows us how to wear all-black in summer because she's Kate friggin' Moss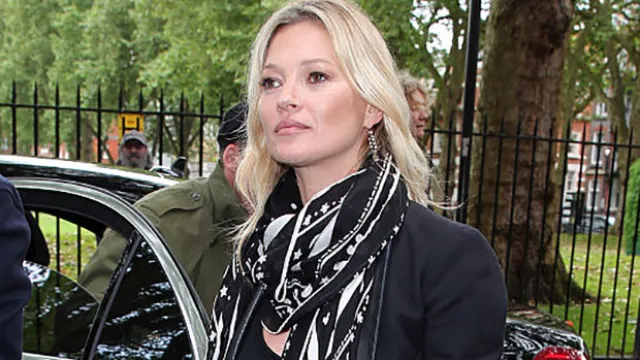 Summer is the time when most are reaching deep into the backs of our closets for one color and one color only: whites. It's not about following style rules (hell no!) — it's about keeping cool on those days when it's so hot that feels like the sun is directly on top of our skin. Our darker clothes go into hibernation until fall.
That is, unless you're Kate Moss. Our forever style icon showed us how dressing in all black in summer is done when she attended Coach's spring/summer 2017 menswear show last night in London.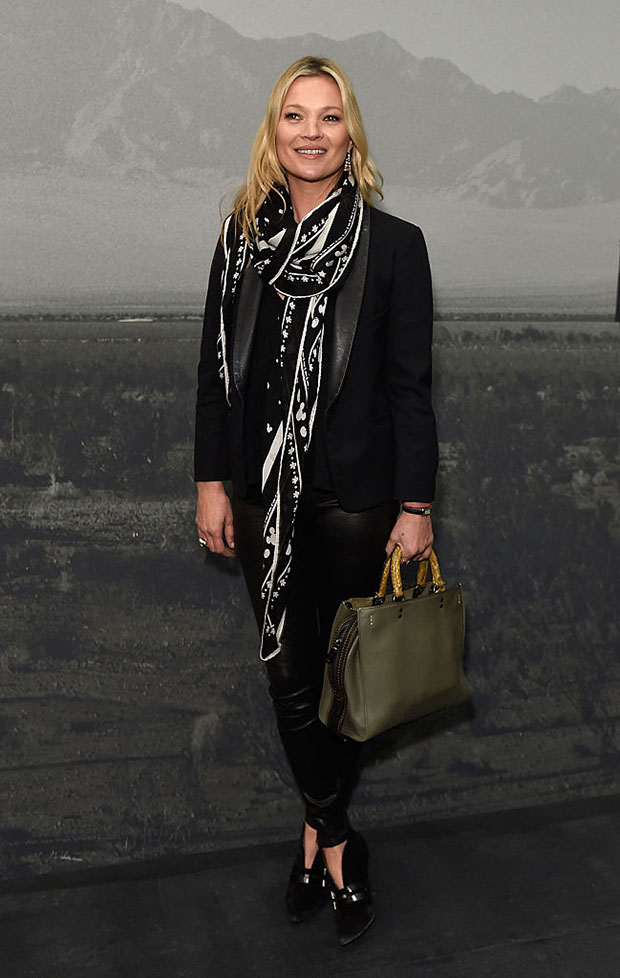 We're in awe of Kate's black tuxedo jacket over a black shirt paired with black leather pants and (of course) black heels. She pulled the whole thing together with a long, drapey black-and-white scarf that kep the outfit from looking too funereal.
The only item of clothing Kate Moss wore that wasn't black was her bag — and that's because it had a big, ol' yellow smiley face. It's good to know that giant purses are still "in."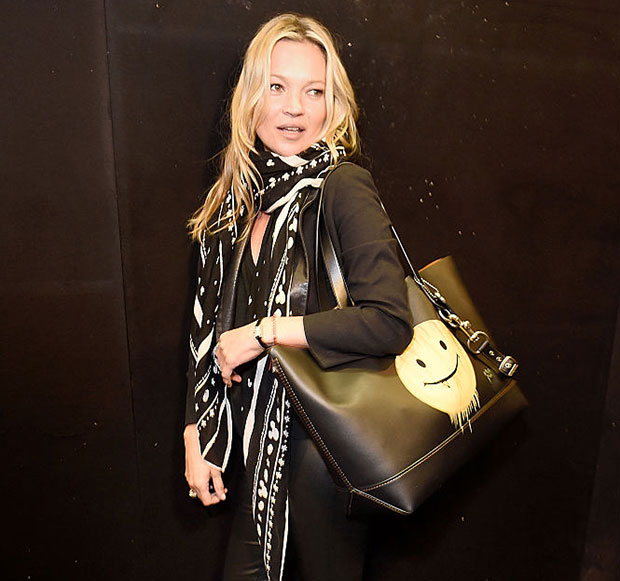 Color us impressed (pun intended!) at Kate's ability to ability to pull off blacks in summer. We'll file this outfit away in the back of our minds for the next time our office A/C is getting to chilly to handle!