Kate Middleton's wedding dress was kept secret in the most extreme way
It's one thing for a bride to keep her wedding gown a secret from her husband-to-be, but Kate Middleton's wedding dress had to be kept secret from the entire world. Mandy Ewing, a member of the team that crafted Middleton's stunning Alexander McQueen dress, has revealed that maintaining extreme secrecy was key while creating the garment.
"We knew who it was for, but it was very secret," Ewing told Hello! in a recent interview. "We had net curtains up and cleaners were not allowed into the room and the code on the door was changed."
Before Kate Middleton and Prince William's big day on April 29th, 2011, the media was abuzz over the future princess's gown. Ewing said the team had to focus on the task at hand and not get distracted by the frenzy.
Middleton's gorgeous vintage-inspired lace wedding gown was designed by the creative director for Alexander McQueen, Sarah Burton. In a 2014 interview with The New York Times' T Magazine, Burton recalled how she was stalked by the press for months before the royal wedding.
"I had no idea it would be as big as it was," Burton said. "Only the night before, seeing all the photographers outside the abbey, did I think, 'Oh, my God. This is massive.'"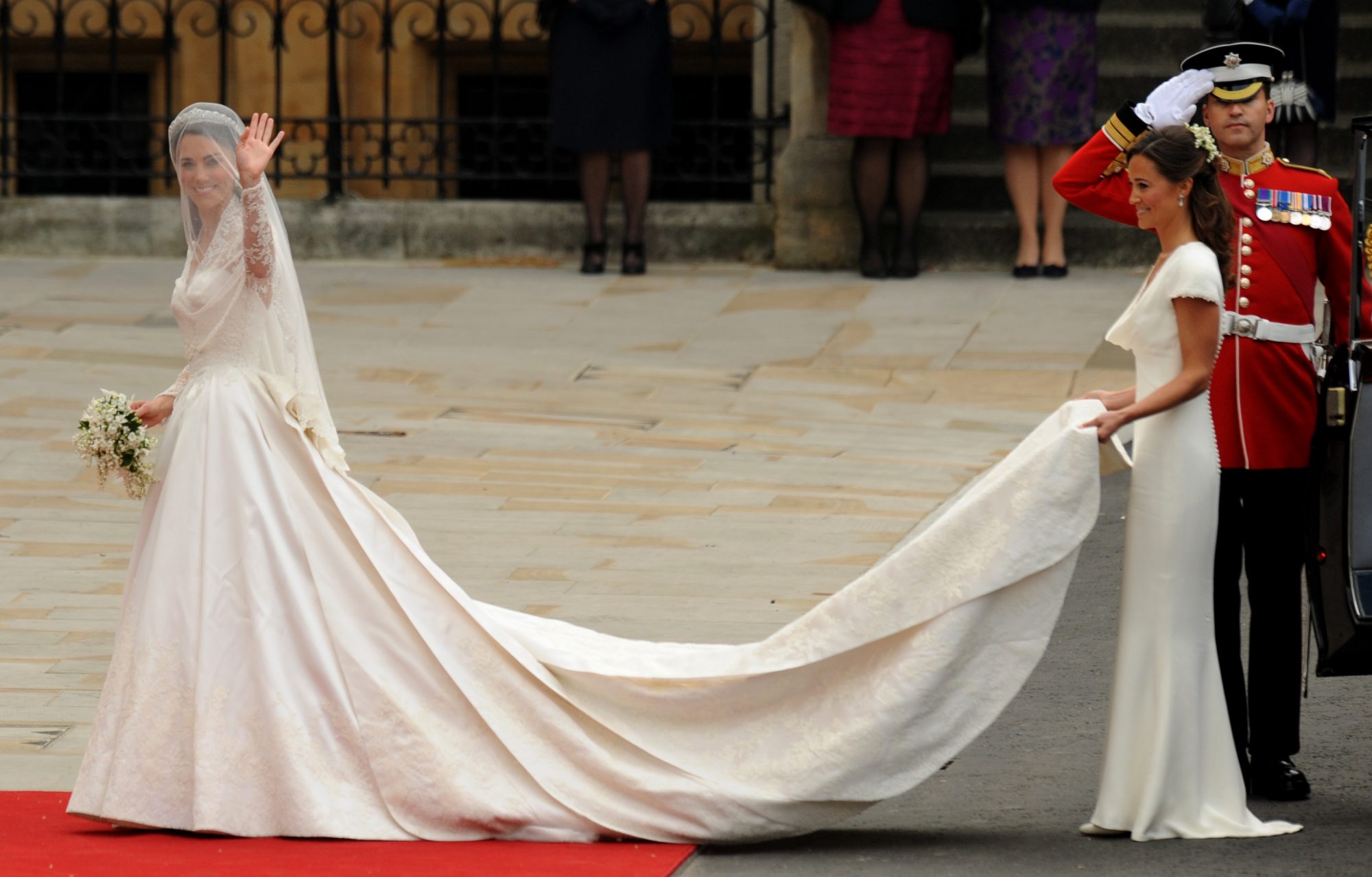 Middleton's wedding gown turned Burton into fashion royalty overnight. The designer told T Magazine.
"I loved making the dress," she said. "I loved adapting my ideas to suit the person and the occasion, and we put our hearts into it...an instinctive, intelligent, imaginative young woman's wish for a beautiful wedding dress — or any kind of dress — is the most natural thing in the world. And I was honored to pick up the challenge and always will be."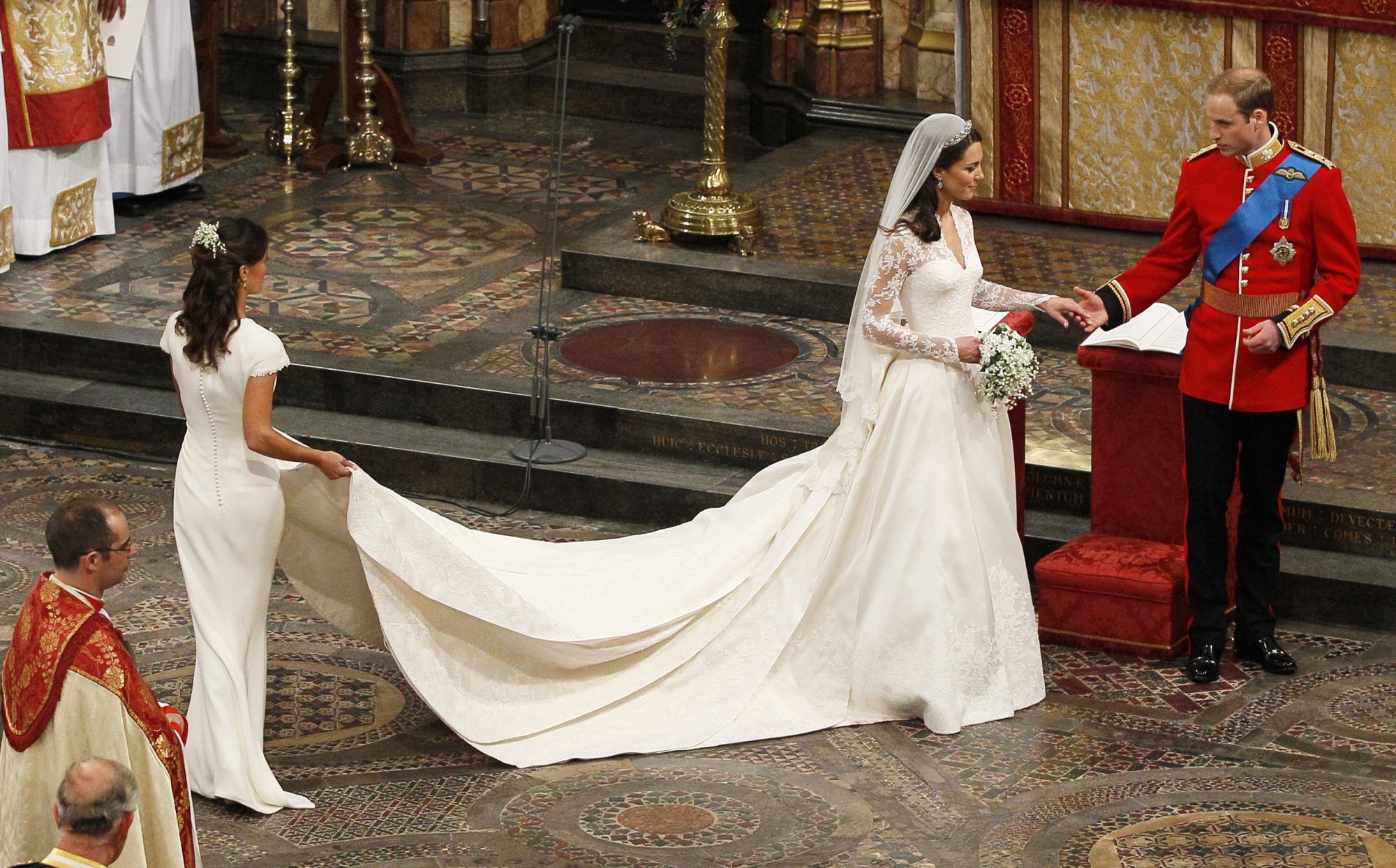 Ewing shared a similar sentiment. "It was an exciting event and everybody loved working on it," she told Hello! "It was a once in a lifetime opportunity."
Burton's design and Ewing's hard work will be remembered for generations to come. Middleton's gown made fashion history — and Meghan Markle's wedding gown will likely do the same when she weds Prince Harry in spring 2018.