Kate Middleton's St. Patrick's Day outfit proves we should all be wearing brooches
To celebrate this most Irish-of-days, we spied Kate Middleton attending the St Patrick's Day parade in London wearing an appropriately-themed outfit. As in, a dark green coat dress (she's a big fan of those, for good reason!) from designer Catherine Walker, with a matching hat and high heels.
But as you can see, the subtle star of the ensemble is her shamrock-shaped brooch.
Seriously, we don't wear brooches or lapel pins enough, but they're often the perfect accent piece to elevate an ensemble. Sometimes it's the smallest details that turn clothes into an outfit (and we're all about low-maintenance ways to do it). Alright, let's see what's going on here with the Duchess of Cambridge.
She looks so comfortable and classy in her coat, and that brooch adds just a dash of pizzaz.  If you're wondering where one can get a shamrock brooch of one's very own, they're actually super easy to find!
Like this one.
A Faship Green Shamrock Clover Pin Brooch 3 Leaf for St Patricks Day for $12.00.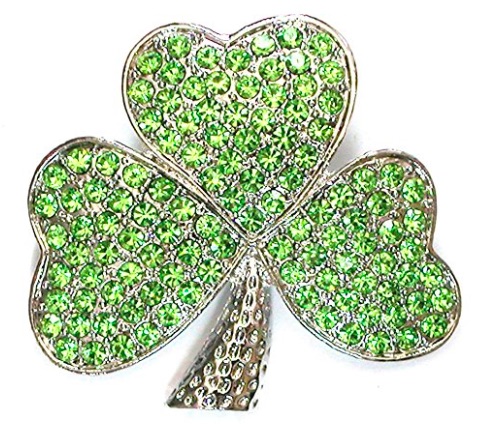 And if it's a non-Irish themed piece you're after, don't worry. We've got that covered, too.
A Q&Q Fashion Retro Art Nouveau Victorian Dragonfly for $6.49.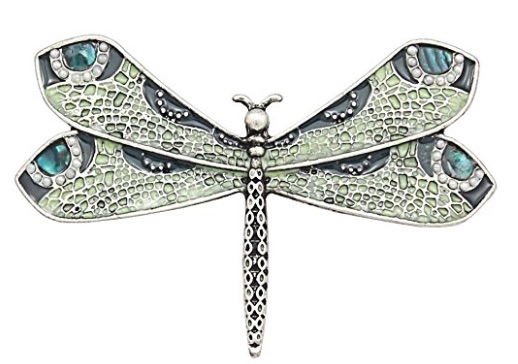 This Alilang Colorful Rhinestone Swarovski Element Butterfly Brooch Pin for $16.99 (so colorful!).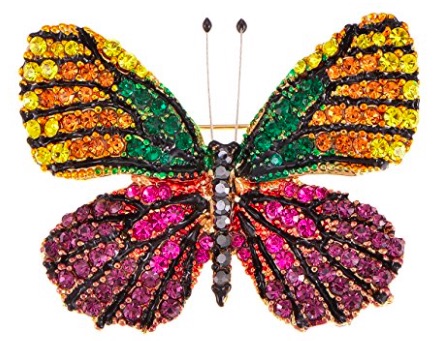 This super trendy HuntGold 1 PC New Fashion Women Delicate Little bee Crystal & Rhinestone Pin Brooch Black for $4.58.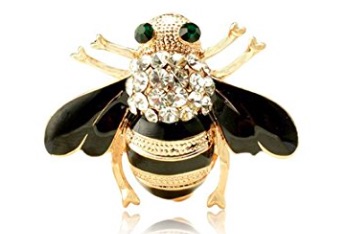 This Organza Rose Pin for $18 is decidedly more floral.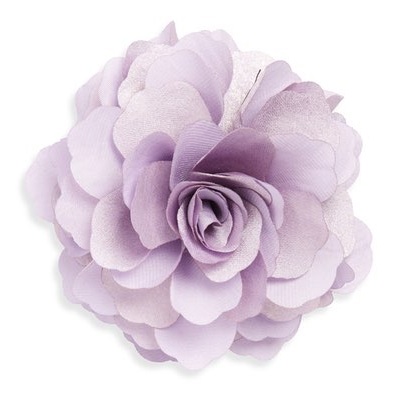 And finally, something super classic with this Janice' Faux Pearl & Crystal Brooch for $44.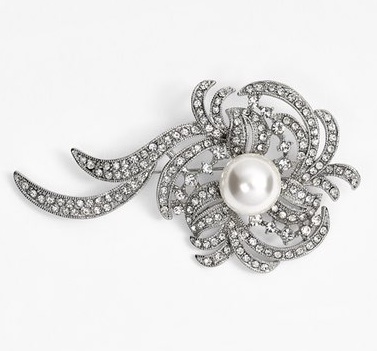 Thanks for reminding us of the wonderful world of brooches, Kate! They are the unsung heroes of the accessory world, and we're now officially all about them.
Happy St. Patrick's Day, and HAPPY FRIDAY!