Kate Middleton took part in a water balloon fight at Buckingham Palace, and we really wish we could have been there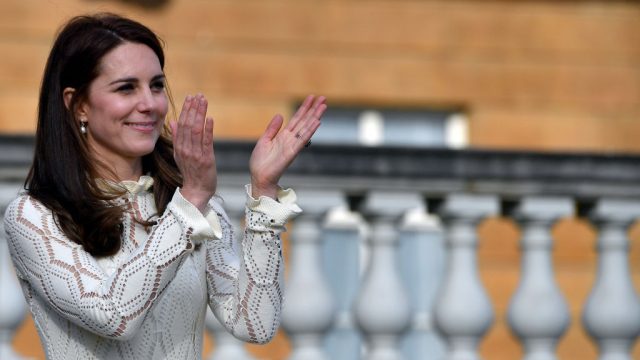 Lest you think that foggy London is all doom and gloom, know that the Royal Family really knows how to party. On Friday, they opened the doors of Buckingham Palace to some 850 kids who have lost a parent in military service, and hosted an epic bash. Things got so wild, in fact, that at one point even Kate Middleton took part in a water balloon fight, and it looked like the Most. Fun. Ever.
In addition to the water fight, there was cupcake decorating, chocolate making, science experiments, and other arts and crafts activities, plus special guests, including ventriloquist Nina Conti, singer Jess Glynne, and Britain's Got Talent-winning magician Lance Corporal Richard Jones.
The usually somber guards at the palace reportedly welcomed kids by singing "Let It Go" from Frozen (pause to let that sink in). Who needs a bouncy house when you have all of that to play with? Prince Harry was all about it, telling the crowd:
"I can assure you that Buckingham Palace gardens have not seen this much fun, ever.
In the same ivory Chloe dress she wore to an event last year, Middleton seemed to be having the most fun of all, slingshotting water balloons into the crowd with the help of some guards, doubled over in laughter pretty much the whole time. Check her out.
Loading up.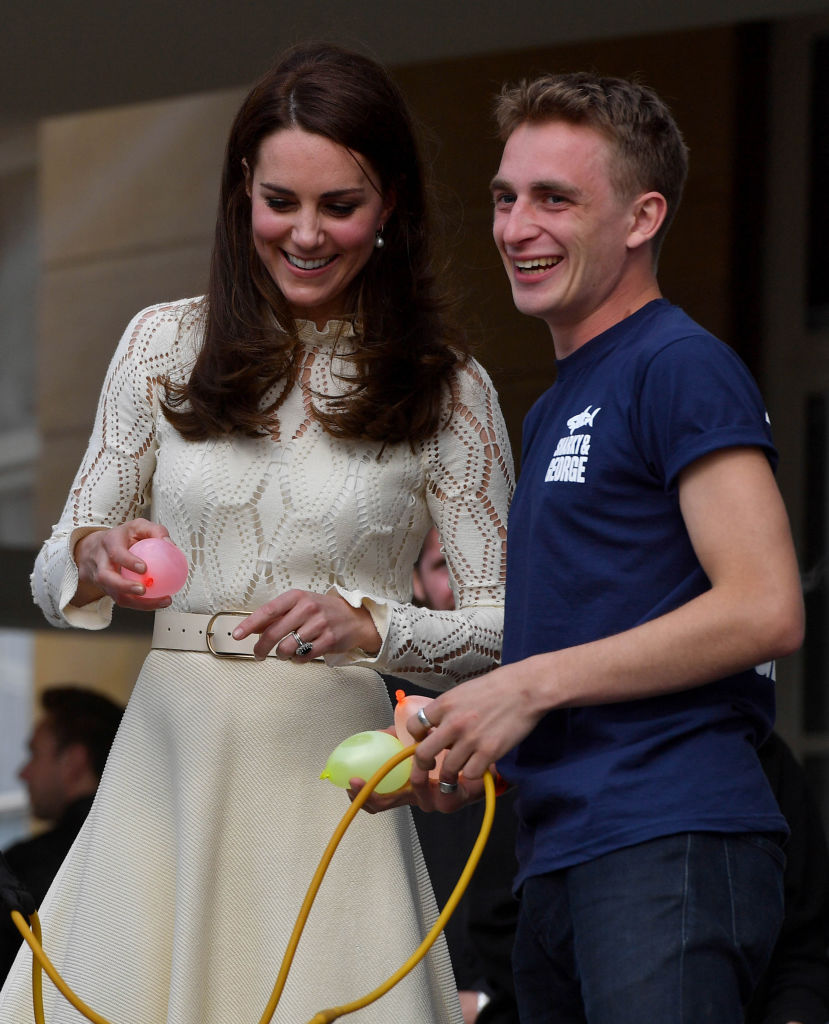 She seems to be enjoying this way too much.
Lining up the shot.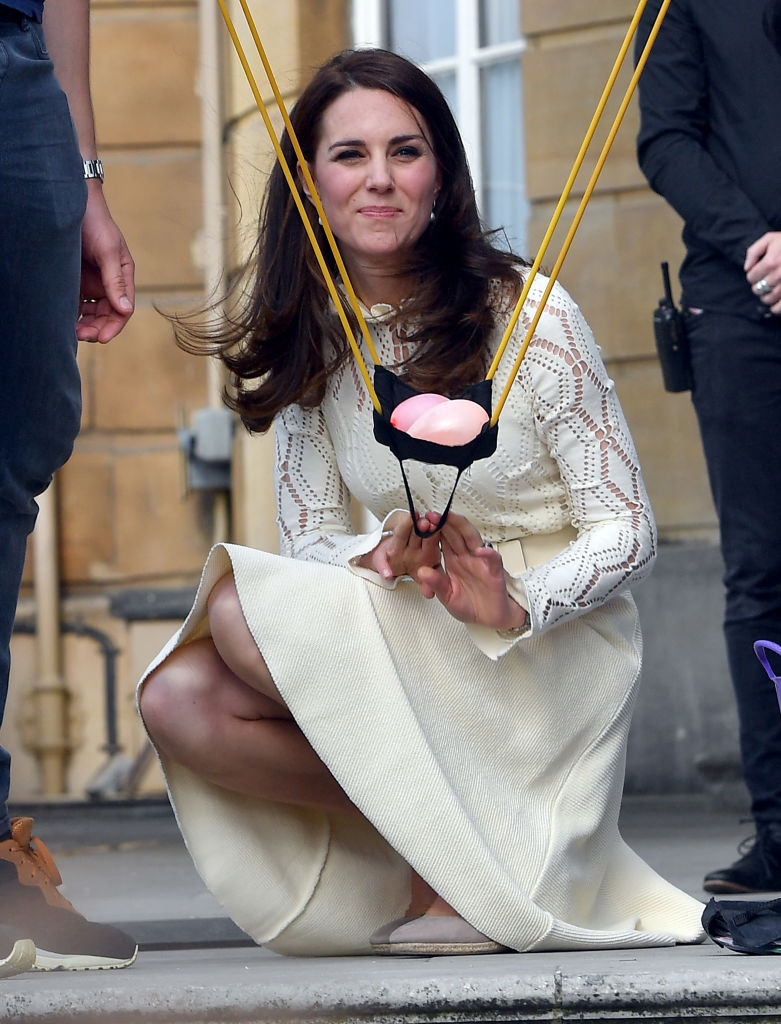 Judging by the balloon colors, the Duchess took a couple shots.
Those kids don't stand a chance.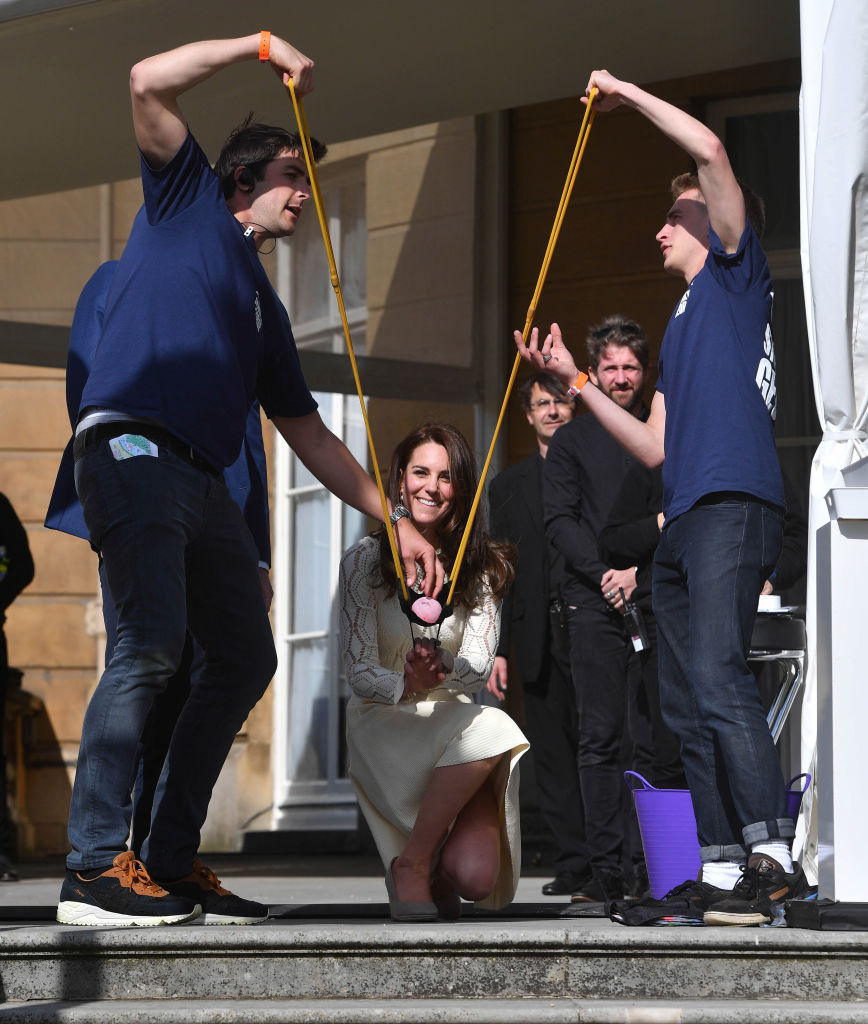 Nailed it!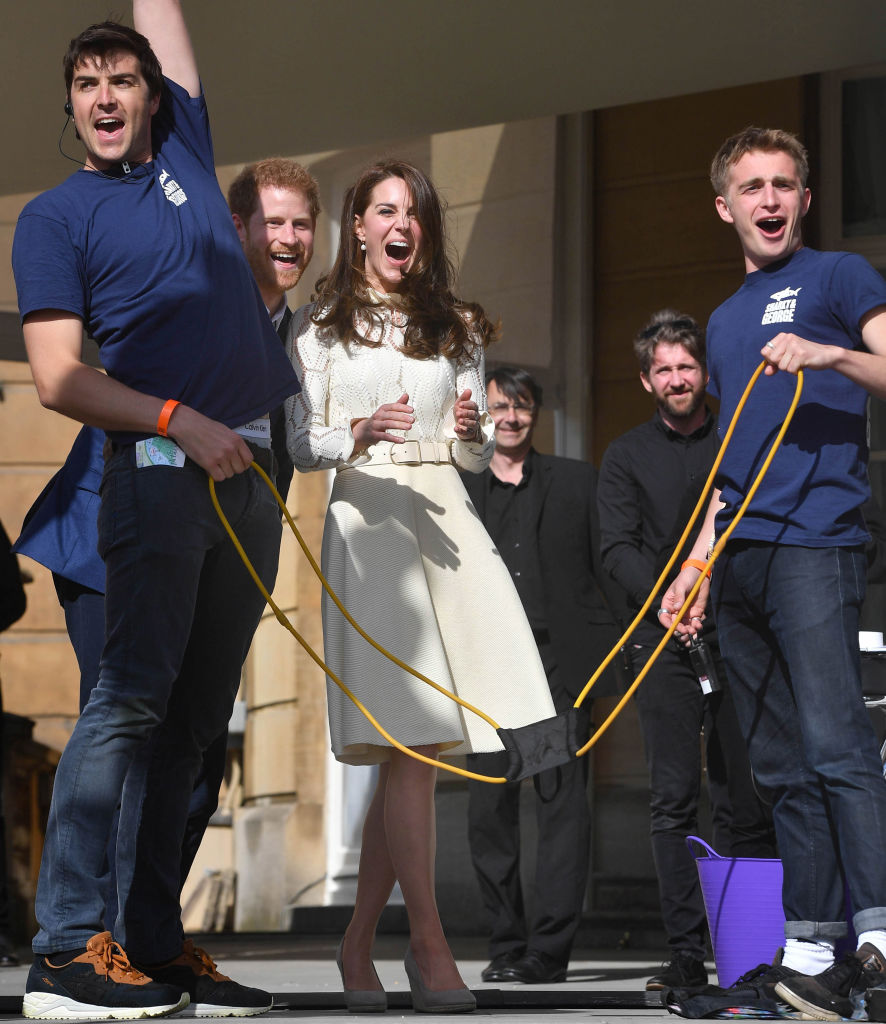 Princess Kate is SAVAGE.
Overall, it looked like such a fun day. And it's so nice to see Will, Kate, and Harry hanging out together hosting these events (imagine the #fashiongoals if Meghan Markle joins their crew!) and representing the palace.
Check them out.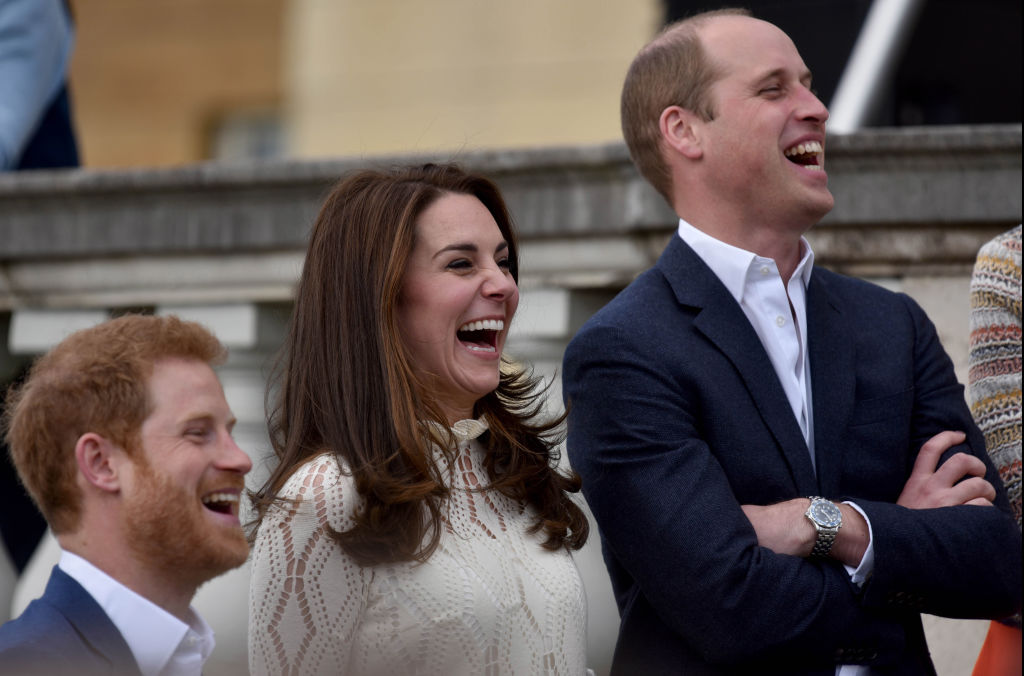 Harry told the crowd:
"We're here to remind you that we as a family, and as a nation, will never, ever forget the sacrifices that all of you here have made. We wanted to give you an opportunity to know that you are part of, sadly, a very large group of fantastic people. The three of us, and all of our family, wanted to thank you so, so much for everything you've done."
One of the attendees was Jack Rigby, the 6-year-old son of Fusilier Lee Rigby, who who was murdered in 2013 by Islamic extremists. Jack's mom loved the idea of the event, saying that it was important for her son to meet other kids who've gone through the same thing.
Rebecca Rigby said, "It's so important for Jack and all the other children here to know they are not forgotten – that they've not gone through all of this to be forgotten, that they've got their support."
Kate, Harry, and William spent the whole day meeting with children.
In addition to the fun and games, there were also children's charities and support organizations on hand to offer materials and information to families, so that kids (and their parents) can get all the help they need going forward.
All in all, it looked like a great day. And now we know Kate Middleton doesn't mind tossing water balloons around indesigner dresses.