Kate Middleton made a surprise Easter appearance even though we're not supposed to see her until the new baby's born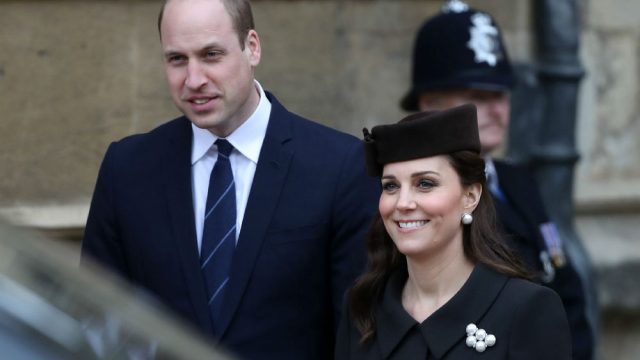 The royal family is in the midst of preparing for a very exciting spring. Not only are Prince Harry and Meghan Markle getting married in what is sure to be an epic ceremony, but Prince William and Kate Middleton are also expecting the birth of their third child. Kate is said to be due in April, and a few weeks ago, she made what we thought was her last public appearance until the new baby arrives.
But Kate totally surprised us — in the best way ever. On April 1st, Middleton made a surprise Easter appearance to celebrate the holiday with the rest of the royals. She joined Prince William and fam for an Easter service at St. George's Chapel at Windsor Castle for Sunday service.
It shouldn't come as a surprise to anyone that Kate, nearing the end of her pregnancy, looked perfectly put together for the services. She wore a beautiful black Catherine Walker coat and finished off her classic waves with a black Lock & Co Betty Boop hat. She accessorized with nude pumps and some eye-catching Balenciaga earrings. William stood at her side in a navy suit.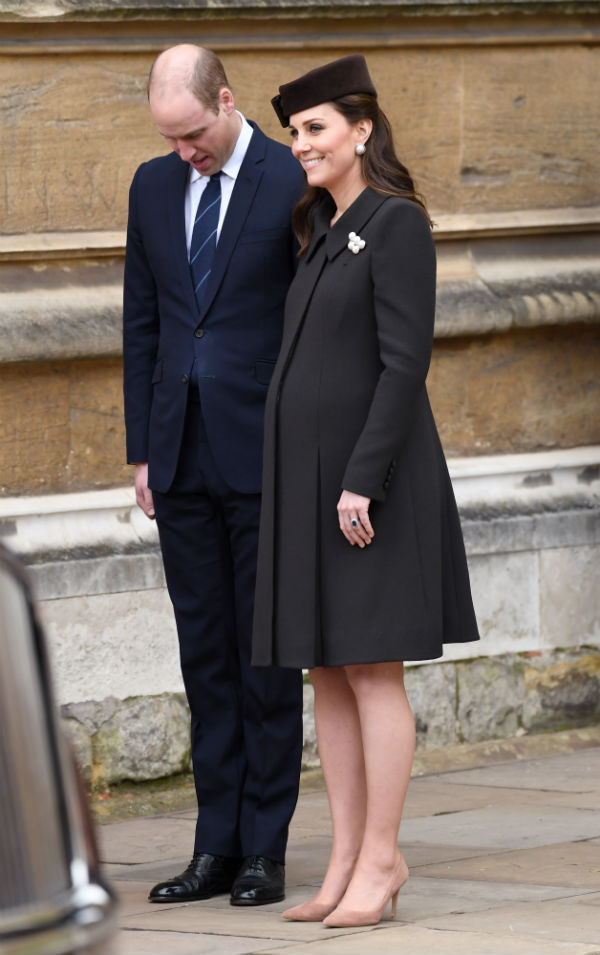 According to E! News, the happy couple arrived a few minutes late to join Queen Elizabeth II, who looked ready for spring weather in a magenta coat and hat with a floral dress. Unfortunately, there was no sign of Prince Harry, Meghan Markle, or Prince Philip.
Since Kate's public appearances are typically announced ahead of time, it was a fun Easter surprise to see her out and about, especially when we all thought we wouldn't catch a glimpse of her until after the new baby is born. Here's hoping Kate makes another surprise appearance soon.