Kate Middleton celebrated St. Patrick's Day in a gorgeous green coat and got to pet a dog, so not a bad day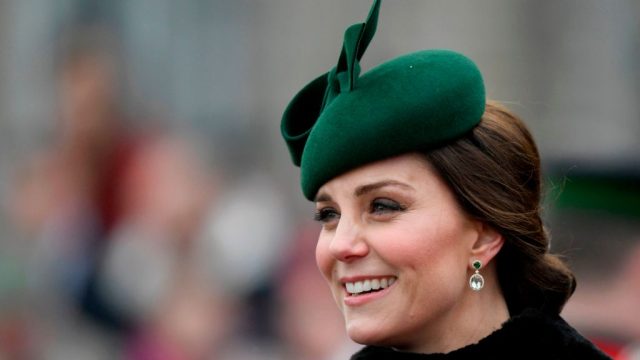 Things are pretty good for Kate Middleton. Recently, she learned that she was gaining a new sister in Meghan Markle, who is engaged to Prince Harry. Middleton is also expecting her third child with Prince William. The Duchess of Cambridge is an incredibly kind and generous human being who is very well known for her impeccable outfit choices. It's unfair to assume that Middleton's life is perfect. But some days, it certainly seems like she lives The Good Life.
On Saturday, March 17th, Middleton celebrated St. Patrick's Day decked out in green. The Duchess and her royal husband made an annual appearance at the St. Patrick's Day parade in Hounslow in West London. The two visited the 1st Battalion Irish Guards, as they do each year. Prince William is a colonel of the 1st Battalion and it is a huge honor and sign of respect to have him visit.
During their big holiday outing, Middleton matched her green hat to her green jacket and was a perfect vision of St. Patrick's Day. She rocked a Catherine Walker coat that matched her Gina Foster Meribel hat, both a deep shade of forest green.
There's a reason Middleton is considered a fashion icon!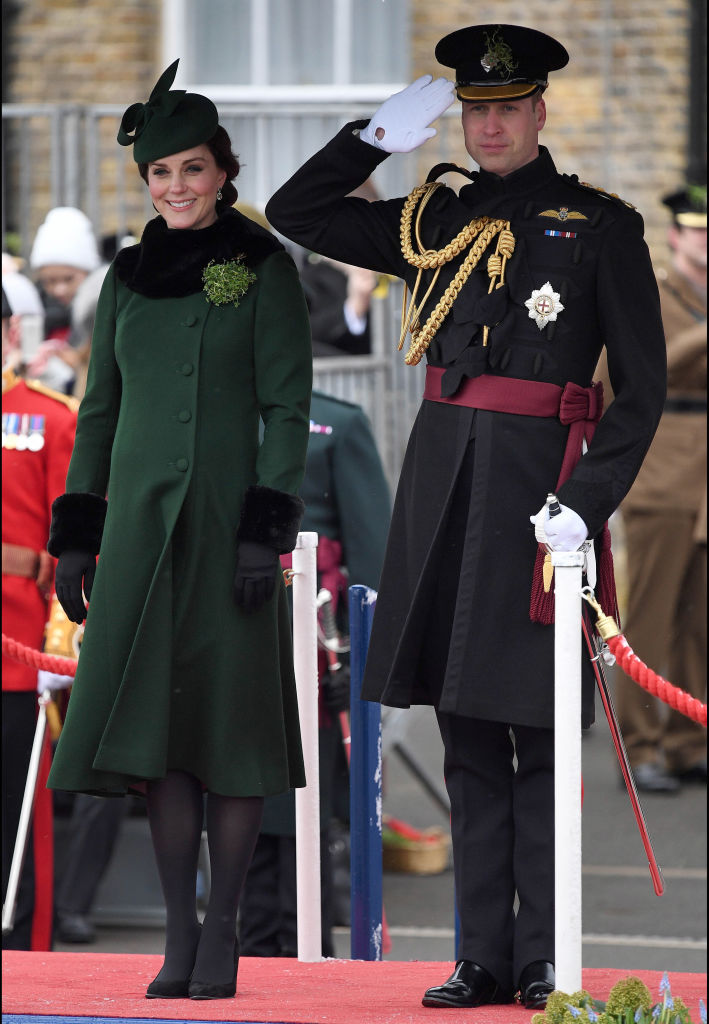 As Middleton passed shamrock sprigs to officers, she also had the incredibly lucky (get it?) chance to meet someone very special. His name is Domhnall and he is an Irish Wolfhound. We bet he is a very good boy.
After the two spent time with the officers — and the pup — they toasted to the holiday.
Prince William enjoyed a glass of Guinness, as you do on St. Patrick's Day, while pregnant Kate opted for water. The two are a vision and we are so happy (and a little bit jealous of ) their day.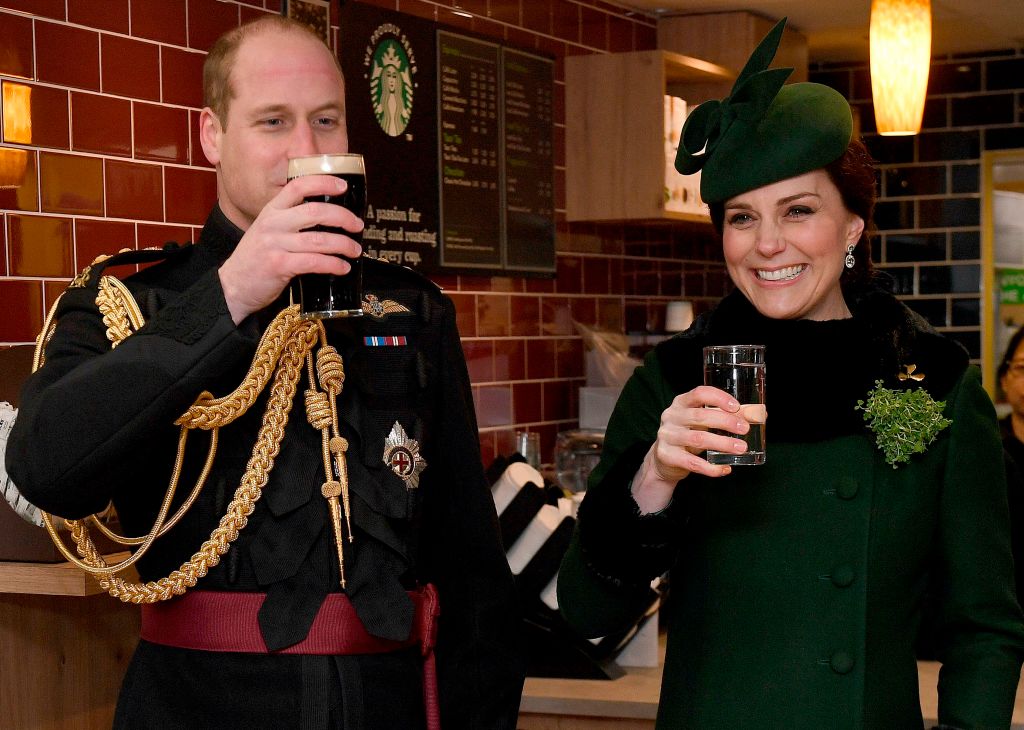 Everyone go out, wear green, and pet a dog today!