Kate Middleton had a second wedding dress that no one talks about
When Kate Middleton swapped "I do"s with Prince William back in 2011, the world (nearly) came to a crashing halt. Because while we adored the young couple and were more than thrilled to see another British royal wedding unfold before our eyes, Kate Middleton stole the show with her utter radiance. The Duchess of Cambridge pretty much redefined what it meant to have a bridal glow, and a huge part of that was due in part to her custom Sarah Burton for Alexander McQueen wedding gown.
The long-sleeved lace gown was so immaculate, from its lengthy train to its whimsical veil, that we nearly forgot about Kate's second wedding dress.
Didn't realize Kate Middleton had a second wedding dress? Well, lo and behold, here it is!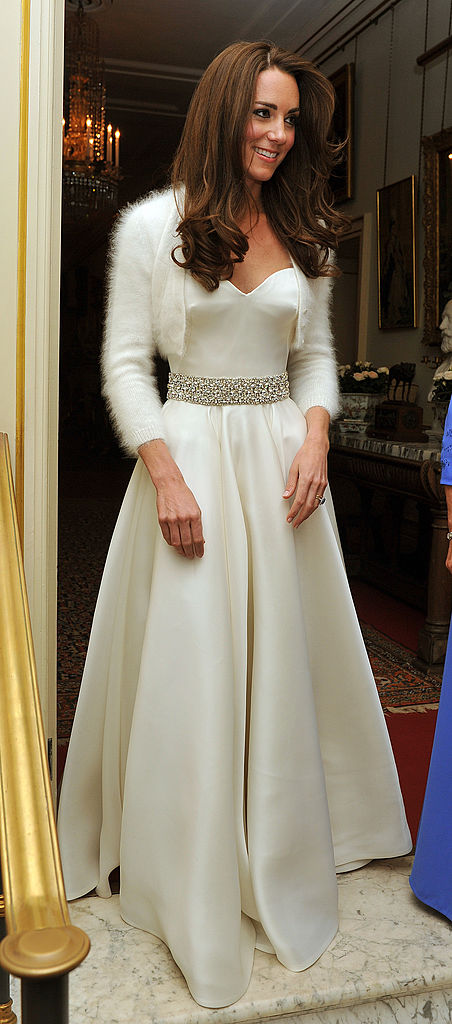 As many brides tend to do, Kate ditched her striking wedding ceremony gown in favor of a more comfortable number for her reception. However, don't read "comfortable" as any less fancy, as the reception dress proved just as resplendent as its predecessor.
Also designed by Sarah Burton for Alexander McQueen, the sweetheart-neckline satin confection was pure romance. With a diamonte waistline and a delicate furry stole, the second wedding dress proved just as detail-rich as the first. And without a voluminous train tacked on, we're certain the Duchess was probably able to more easily maneuver herself in the second version.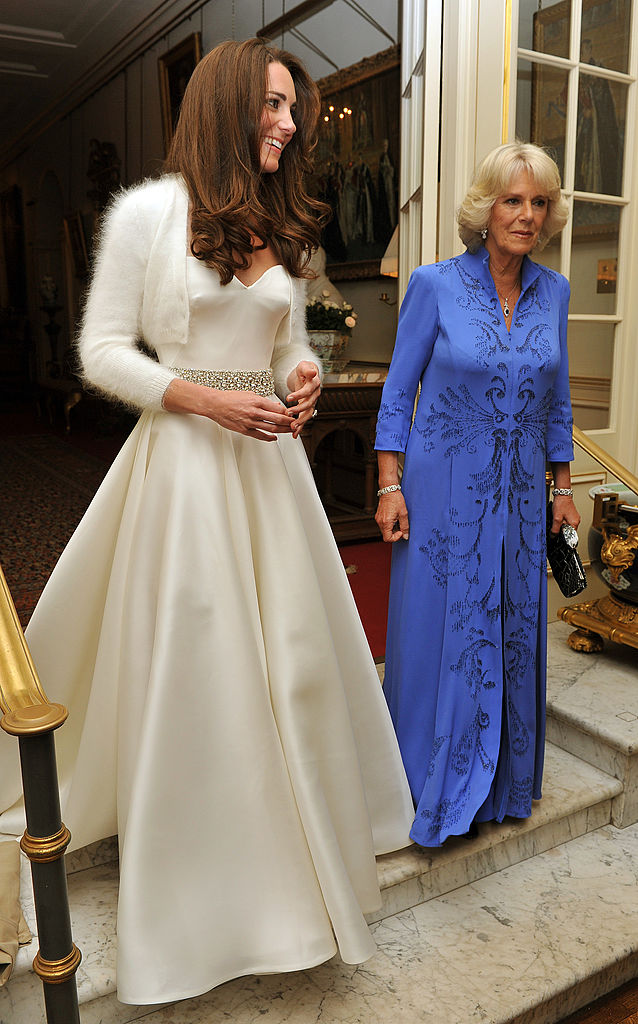 Ahhh — was there ever a more perfect bride?
While Kate's lacy Alexander McQueen gown is still raved about to this day, her satiny second dress rarely makes headlines.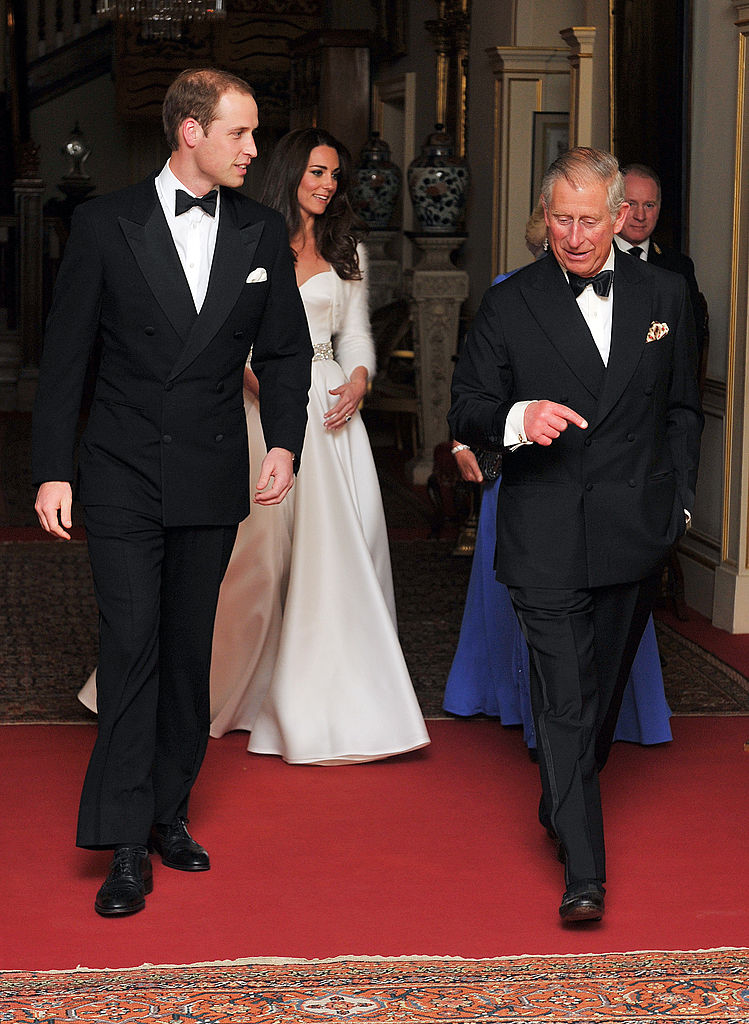 But really, the only reason Kate's second wedding dress isn't more popular is probably because there just aren't as many photographs of it. Which makes sense, considering she wore it indoors and out of paparazzi view, so only certain lenses were permitted to capture photos of her in it.
Regardless, it's safe to say we adore *both* of Kate's wedding dresses, and either one would make the perfect inspiration for any bride-to-be's dress.