Kate Middleton won't have an official role at the royal wedding, but it's actually for a good reason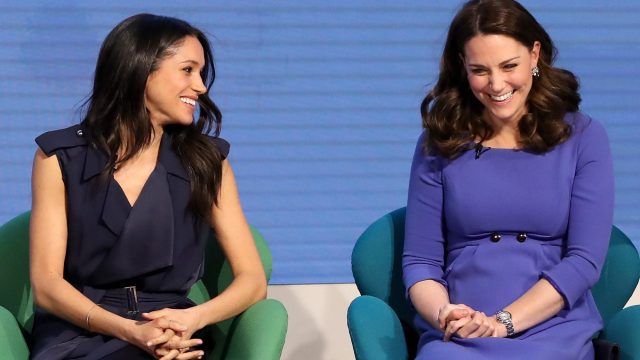 If you take just a second to check in across the pond, you'll see that a lot is happening with the royal family over the next few weeks. Kate Middleton is due to give birth any day now, followed by Prince Harry and Meghan Markle's royal wedding on May 19th. And while there's been speculation about what role the Duchess of Cambridge might play at her brother-in-law's nuptials, we've recently learned she won't have any official job at all, according to Vanity Fair.
Seeing as how Kate will have three children in tow, including an infant, Harry and Meghan have told her "there is no pressure on her to do anything" and that they "just want her to enjoy the day."
"Frankly, Harry and Meghan are just happy that Kate will be there, given she will only just have given birth," an unnamed source told the magazine. "They just want Kate to be able to enjoy the day and not worry about anything. They know Kate will have her hands full."
Considering Kate has experienced another difficult pregnancy due to extreme morning sickness known as hyperemesis gravidarum — a condition she had during the birth of her first two children — we're betting she'll appreciate getting a break from the usual taxing bridesmaid duties. Her due date is Monday, April 23rd, which means her baby will be less than a month old by then, and she'll still be in recovery mode.
If you remember her sister's wedding in May 2017, Kate Middleton pulled double-duty as both a bridesmaid and a child-wrangler.
Pippa Middleton's nuptials might have included the cutest crew of kids, but Kate seemed to be in charge of them all — a tough job for anyone!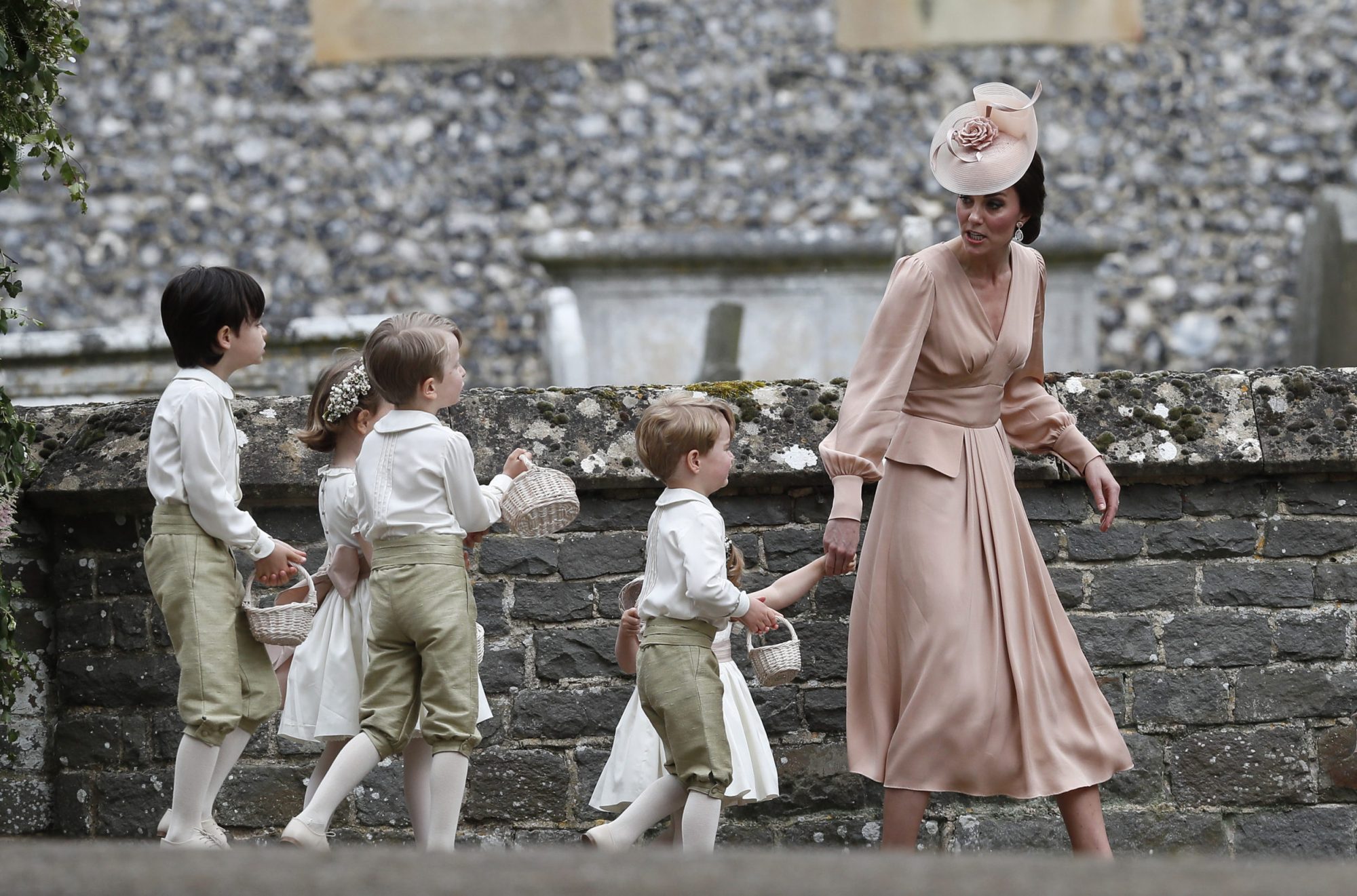 Obviously, Prince Harry and Meghan Markle's choice to free Kate Middleton from royal wedding duties is in no way a snub.
She has a pretty busy schedule coming up, after all. Along with the birth of their third child, Kate and Prince William's wedding anniversary falls on April 29th, and Princess Charlotte turns 3 on May 2nd.
Speaking of Prince William, though, Harper's Bazaar speculated he will play the role of best man, even if that's not technically a thing in royal weddings. Prince George and Princess Charlotte are expected to participate as a page boy and a flower girl, respectively, according to ABC News.
What an exciting time for Kate Middleton and the rest of the royal family. We can't wait to watch the royal wedding just like Kate will: from a comfortable seated position.