Kate Middleton recycled this winter coat from her first pregnancy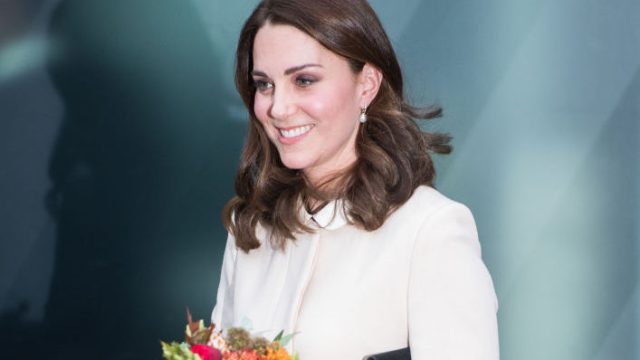 You know how you have your favorite dress, one you wear over and over? Or maybe it's your go-to pair of jeans. Whatever it is, everyone has that piece they love to recycle. And apparently, the Royals are just like us because Kate Middleton stepped out in an adorable, chic coat that gave us a case of déjà vu. Hmm, if it looks familiar, it's because she wore this Goat coat (yes, that's the brand's name!) while she was pregnant with Prince George.
The expectant mom, and our pregnancy style goals role model, most recently wore the look while visiting the Hornsey Road Children's center, which offers support to new and expecting mothers.
Fit for a queen: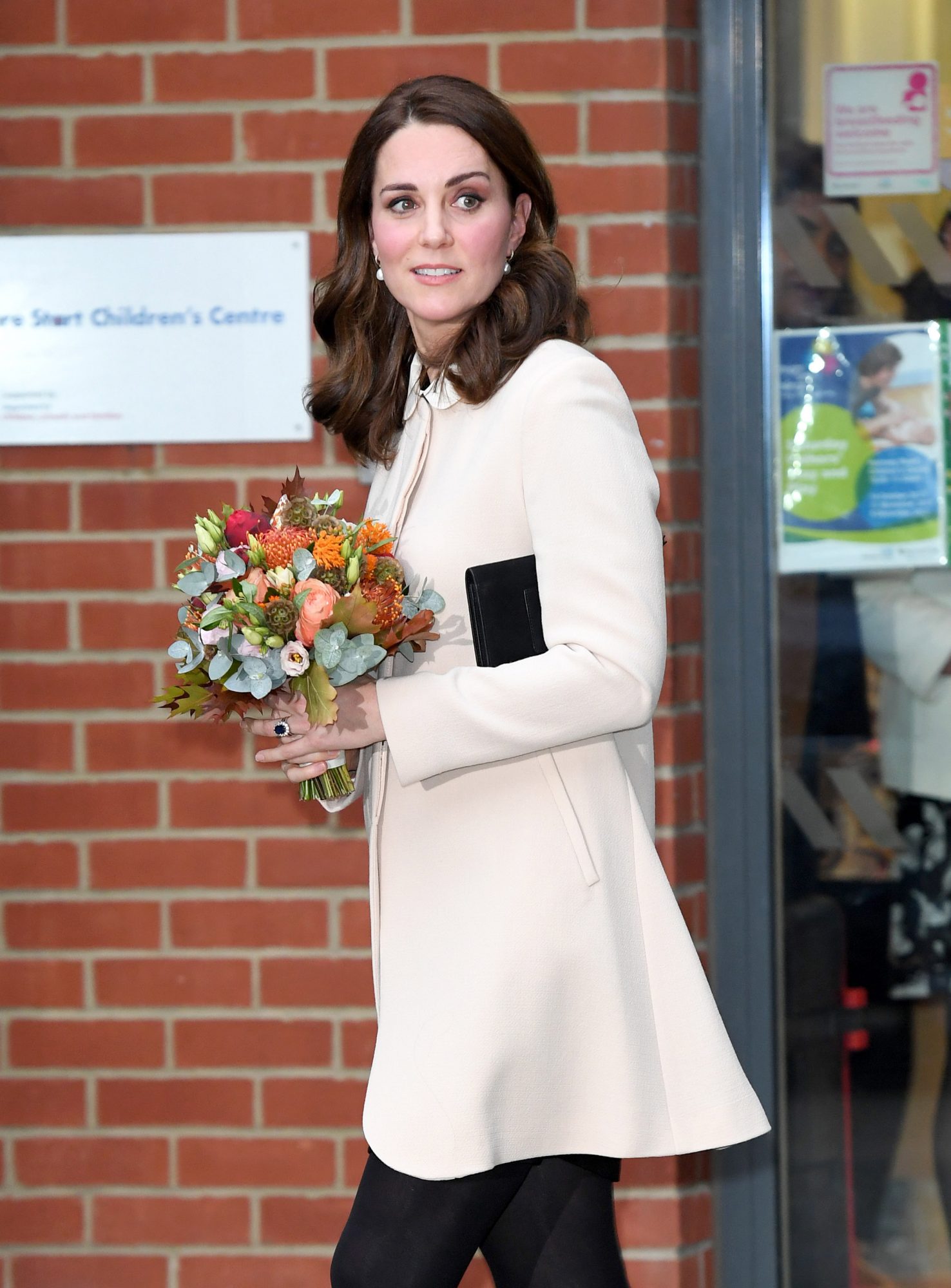 Kate was originally supposed to make an appearance at the center back in September, but had to cancel due to severe morning sickness. This time around, she showed up in perfect form and showed us how to achieve a seriously chic look for fall. In addition to the collarless, a-line coat, her over-the-knee black boots are perfection.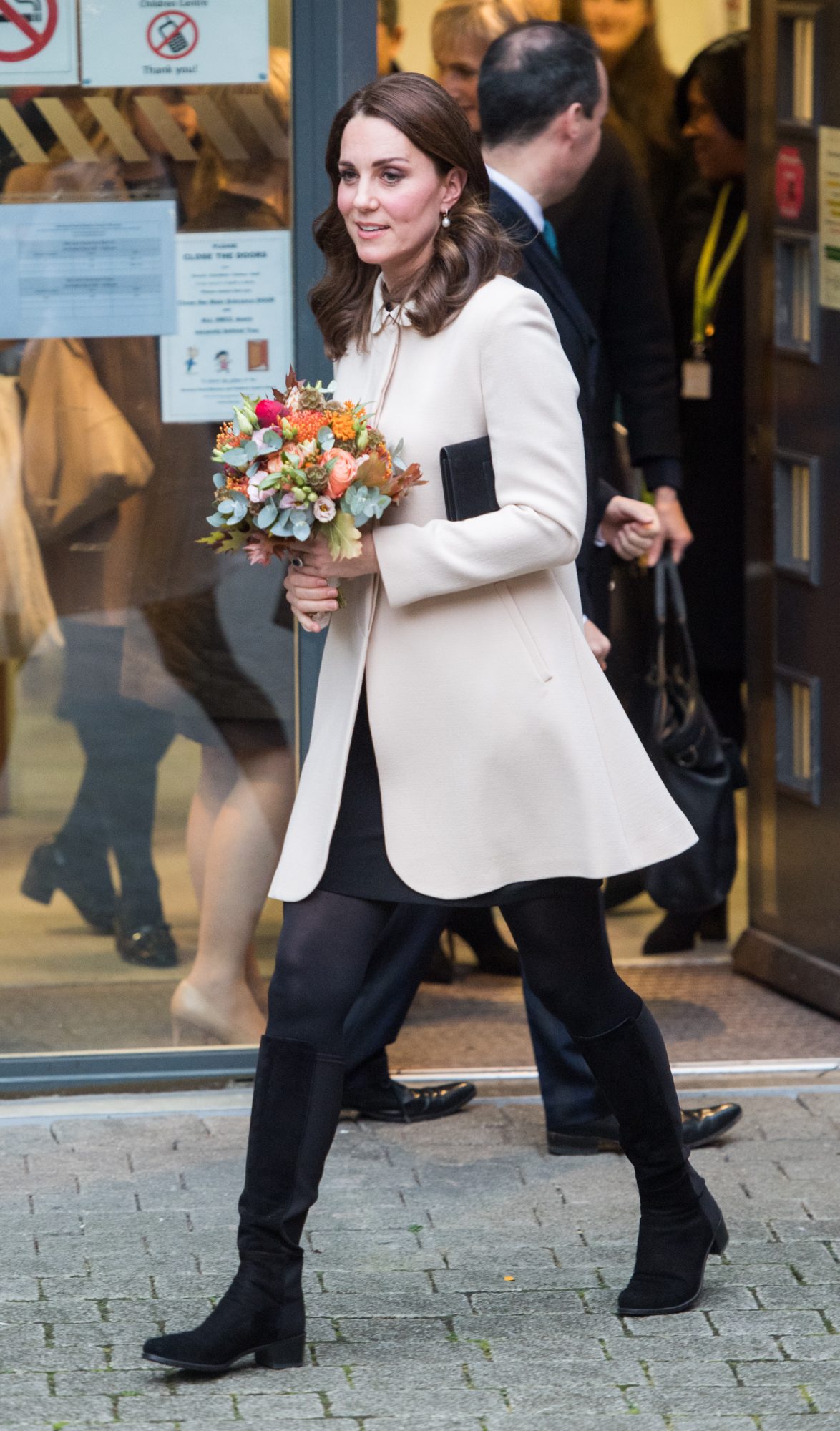 Kate stuck with the maternity theme by rocking the Goat coat again, which she first wore in 2013 while pregnant with Prince George.
Flashback to 2013: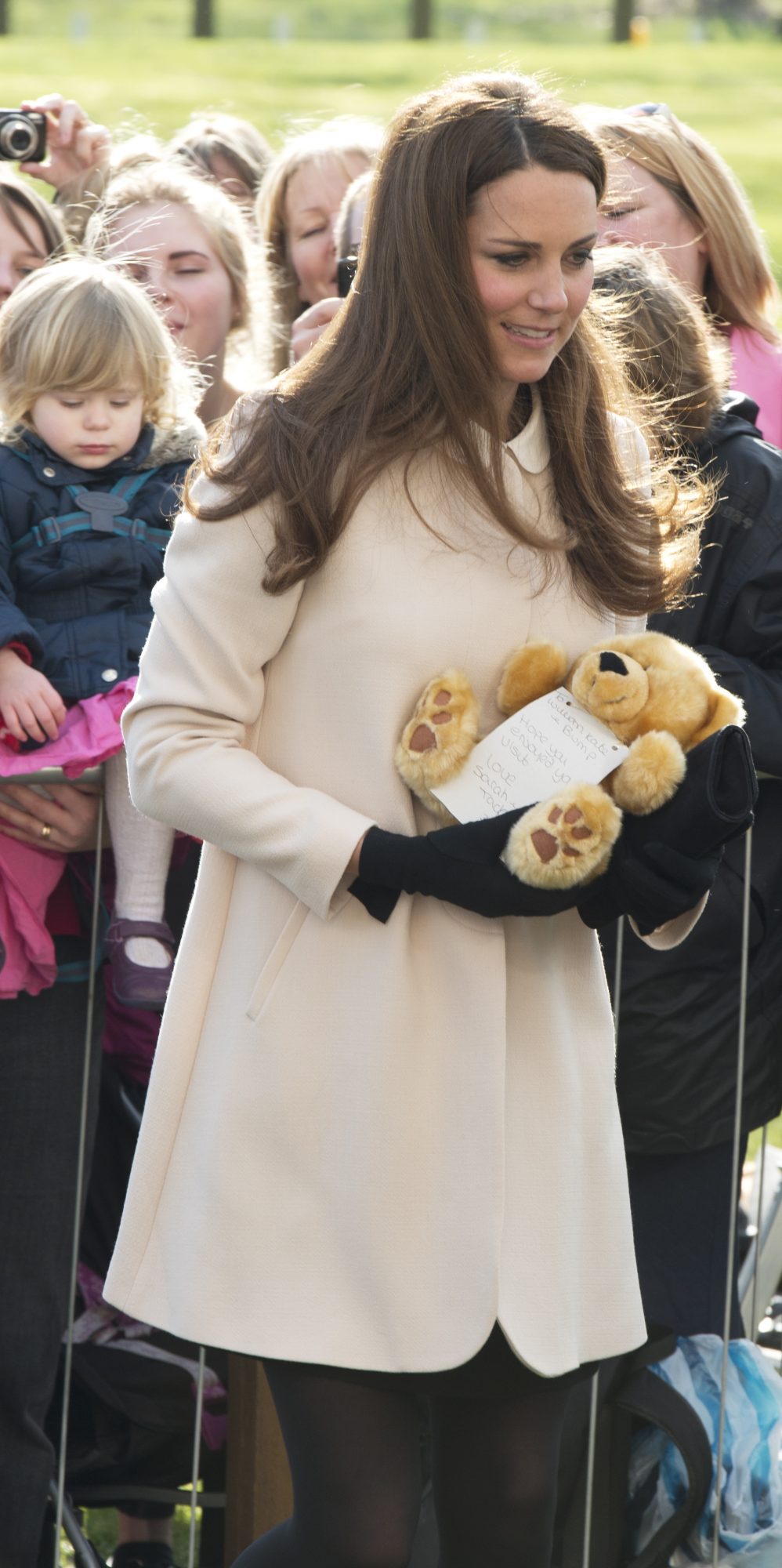 But that time around, she opted for opaque tights and pointy-toe pumps.
So what's so great about this coat?
British label, Goat, is known for their "Redgrave" coat ($789.66). They re-release the outerwear in different colors, and sometimes patterns, every season. Right now, it's available in 10 different hues.
Plum: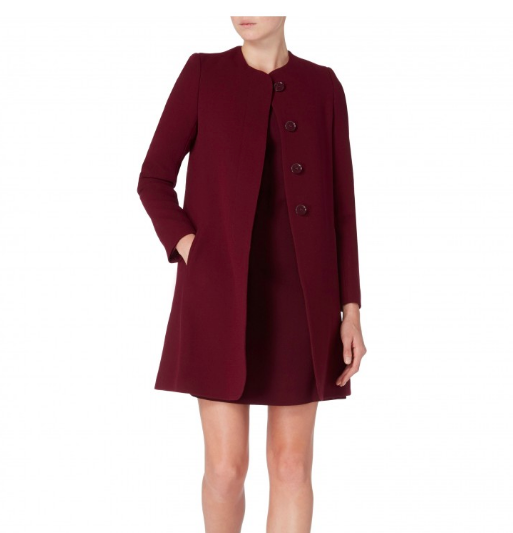 Rose: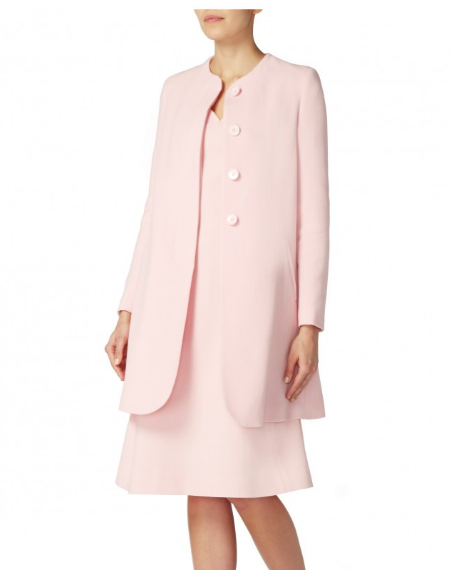 And Kate's favorite, cream: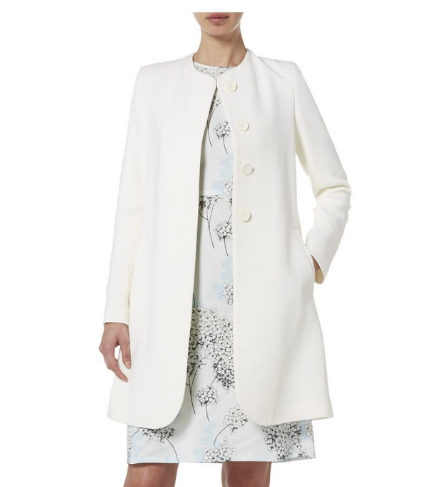 Variety: the spice of life.