Kate Middleton was really, really nervous about what to give the Queen for her first royal Christmas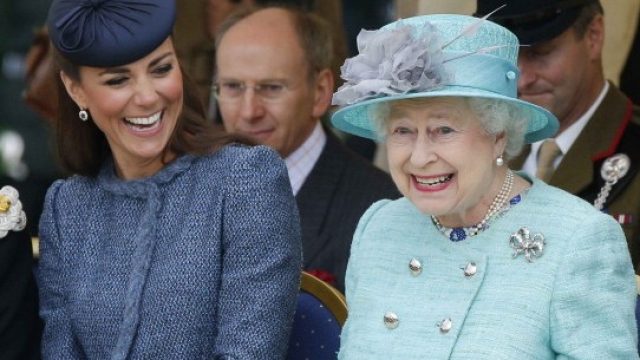 Figuring out what to gift your new partner's family for Christmas after your first year of marriage can be stressful for anyone, but imagine that your grandmother-in-law is the Queen of England. You're imagining Kate Middleton's exact situation back in 2011, when she celebrated her first Christmas with the family in Sandringham, Norfolk. Talk about pressure!
In an interview for the new documentary Our Queen At Ninety — which will premiere on Easter Sunday — Kate Middleton explained, "I was worried what to give the Queen as her Christmas present. I was thinking, 'Gosh, what should I give her?'"
However, what ultimately helped Kate was thinking about her own family. "I thought back to what I would give my own grandparents," she said. "And I thought, 'I'll make her something,' which could have gone horribly wrong."
So what came of her creative Christmas venture? Something tasty: "I decided to make my granny's recipe of chutney," she said.
Kate fretted over her gift, but she needn't have stressed. "I was slightly worried about it, but I noticed the next day that it was on the table," she said. Must have been tasty to be sitting on the lavish dining table of the Queen of England!
For the record, Kate. . . we think homemade chutney is a lovely gift.