Kate Middleton loves a plastic claw hair clip, and that's just another reason we adore her
Some things in life are undisputed truths: water is wet, the sky is blue, and Duchess of Cambridge Kate Middleton's hair is iconic.
Kate's gorgeous brunette hair is such a signature part of her look and an endless source of hair inspo. But even though she's always pure perfection, she still manages to find a way to make her style completely relatable. Case in point: her love of plastic claw hair clips.
Yes, Kate Middleton may wear a diamond tiara on occasion, but girl still loves herself some '90s plastic hair claw clips. And we're into it.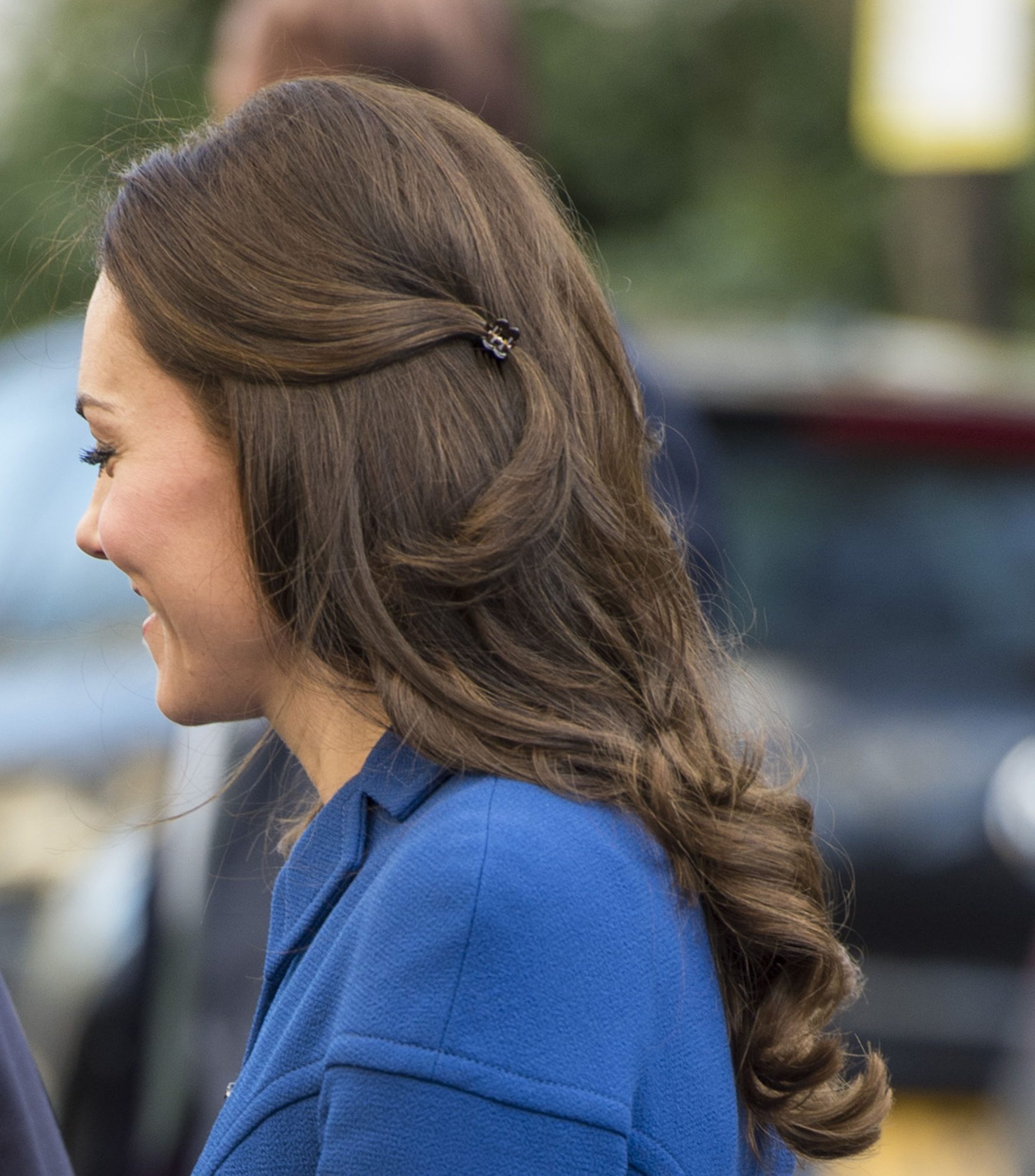 The Duchess stepped out yesterday in a beautiful cobalt coat for her first public appearance of 2017, and her whole look was flawless (as per usual), but we're really digging her simple and cheap hair accessory. She pulled her glossy blowout away from her face with two teeny tiny plastic claw clips.
Yes, the same clips you can snag at your closest drugstore. We love that Kate isn't above those plastic clips that we all have lying around in a bathroom drawer somewhere. This is why she is our favorite.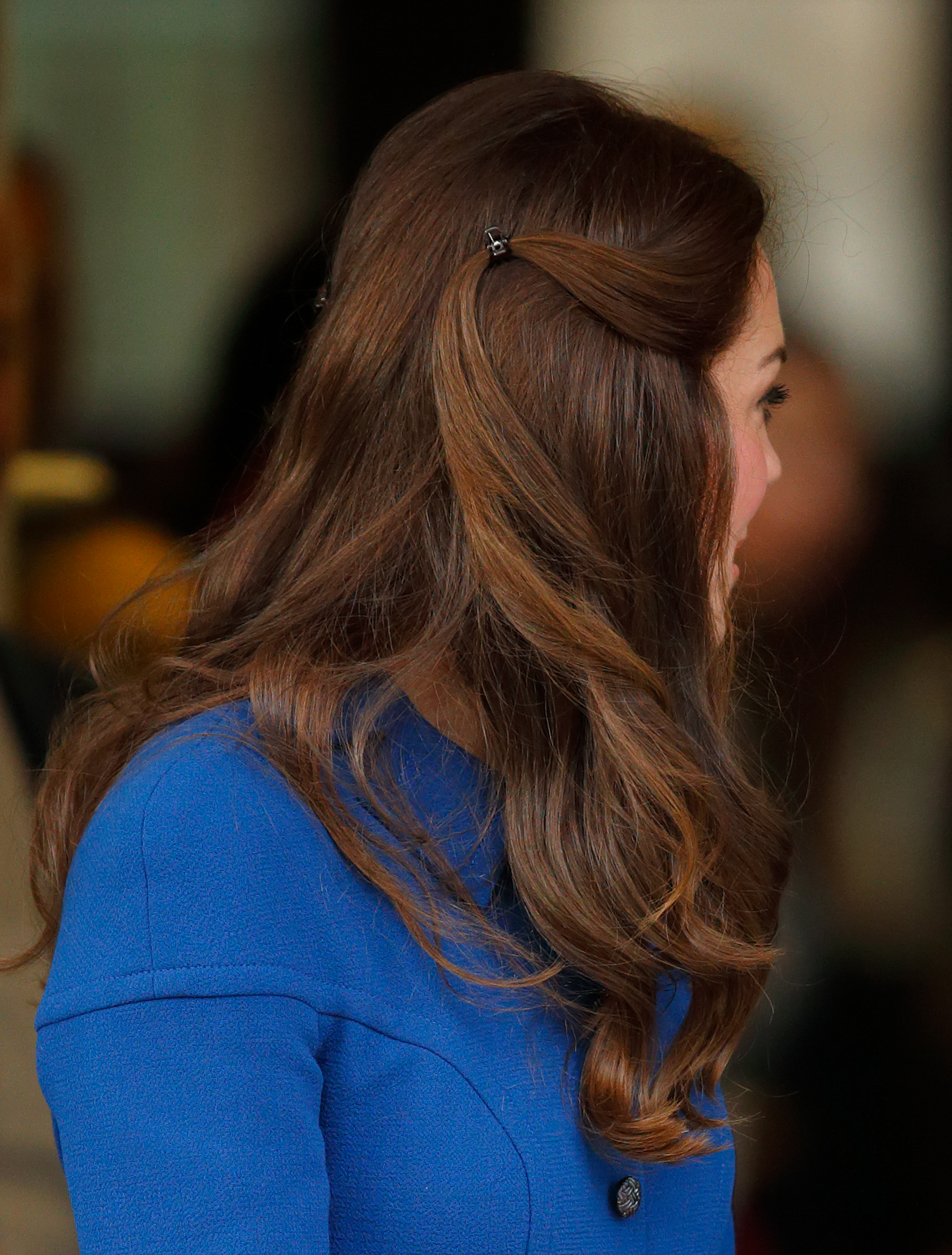 Kate's hair is always #hairgoals, so she could tie it up in a garbage bag and we'd be searching YouTube for "garbage bag hair tutorials," but the fact that Kate chose such a cheap and normal accessory is why we love her so much. She's completely unfussy. She's never afraid to repeat a favorite outfit, and she loves mini plastic claw clips.
Truly a princess of the people.