Kate Middleton totally pulled off a Morticia Addams dress post-Halloween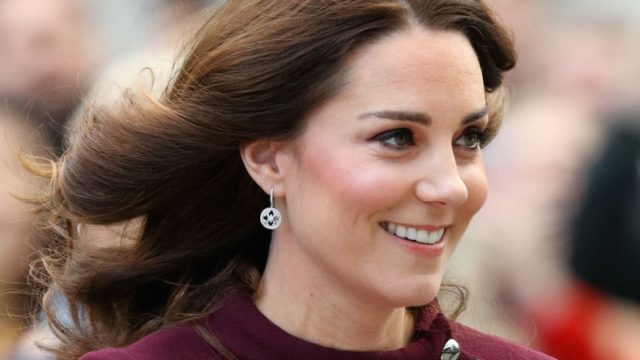 Anyone else have the post-Halloween blues? It's been a week and we still can't wrap our minds around the fact that Halloween is over. What are we supposed to do with all the ideas for costumes we had? What are we supposed to do with the costumes we do have? Thankfully, the season still lends itself to gothic sensibilities, so all the little black dresses and gowns we bought for Halloween can still make their way into our lives. And yes, that includes our Morticia Addams gown. If you need inspiration: Kate Middleton's Morticia Addams-esque dress is making us rethink the boundary between "fashion" and "costume," and also urging us to blur it (just a bit more).
Kate wore a black, full-length dress with 3/4 lace sleeves featuring textured trim. The look was simple, but oh-so-Addams. Kate dressed it up effortlessly, thanks to her diamond bracelet and small black clutch. Elegant accessories help take pieces like this from costume contest to the red carpet, and you can never go wrong with diamonds.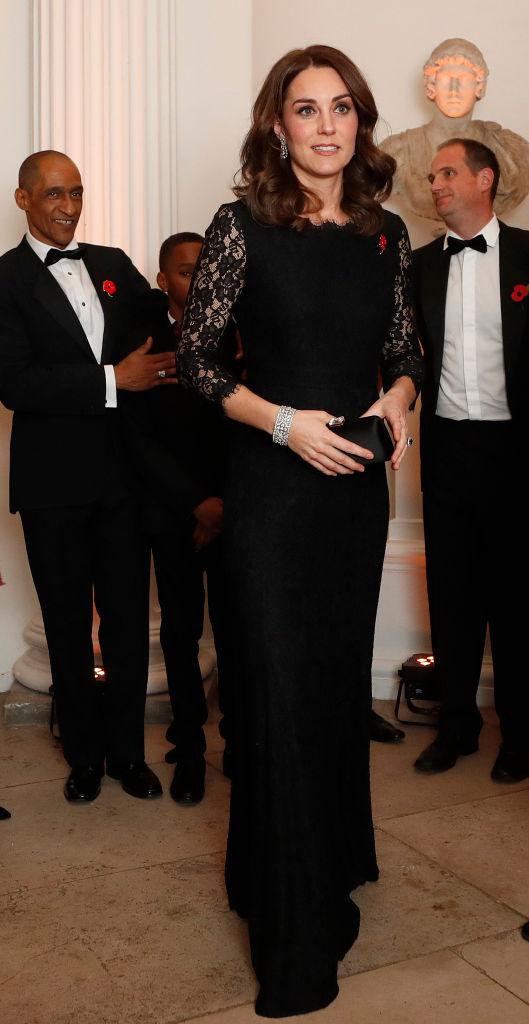 Kate finished the look with her auburn hair in big, loose curls reminiscent of old Hollywood. Bold brows, rouged cheeks, and a pink lip comprised her makeup.
If you've been worried about bringing your Halloween spirit to the world this November, then don't! Simply channel your inner Morticia, vampire, or vixen into your everyday look, and you'll be the HalloQueen of the season. If you don't know where to start, take a cue from Kate.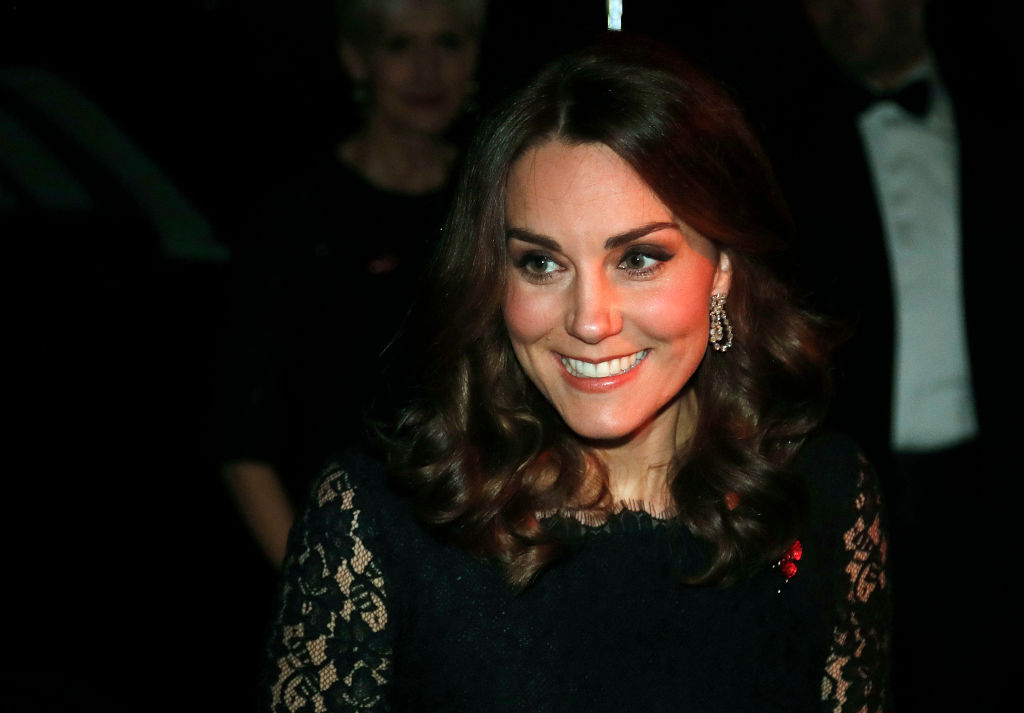 A little black dress never hurt anyone, and every femme fatale should have one in her closet.