Much like Meghan Markle, Kate Middleton ALSO just had a Mia Thermopolis style moment
On the exact same day that Meghan Markle gave us total Mia Thermopolis vibes while attending an official state dinner with Prince Harry, Kate Middleton managed to also channel the princess of Genovia, and honestly, we thought we were seeing double.
The Duke and Duchess of Cambridge stepped out together on October 23rd for a State Banquet at Buckingham Palace in London. Middleton wore a sky blue Alexander McQueen gown with ruching and a dramatic skirt. She accompanied the gown with the Lover's Knot Tiara, which is more than a century old and one of the most well-known tiaras in the royal family. It's believed to have been a favorite of Princess Diana's, and Middleton has worn it numerous times before last night.
You know, just a casual day in the life of a royal.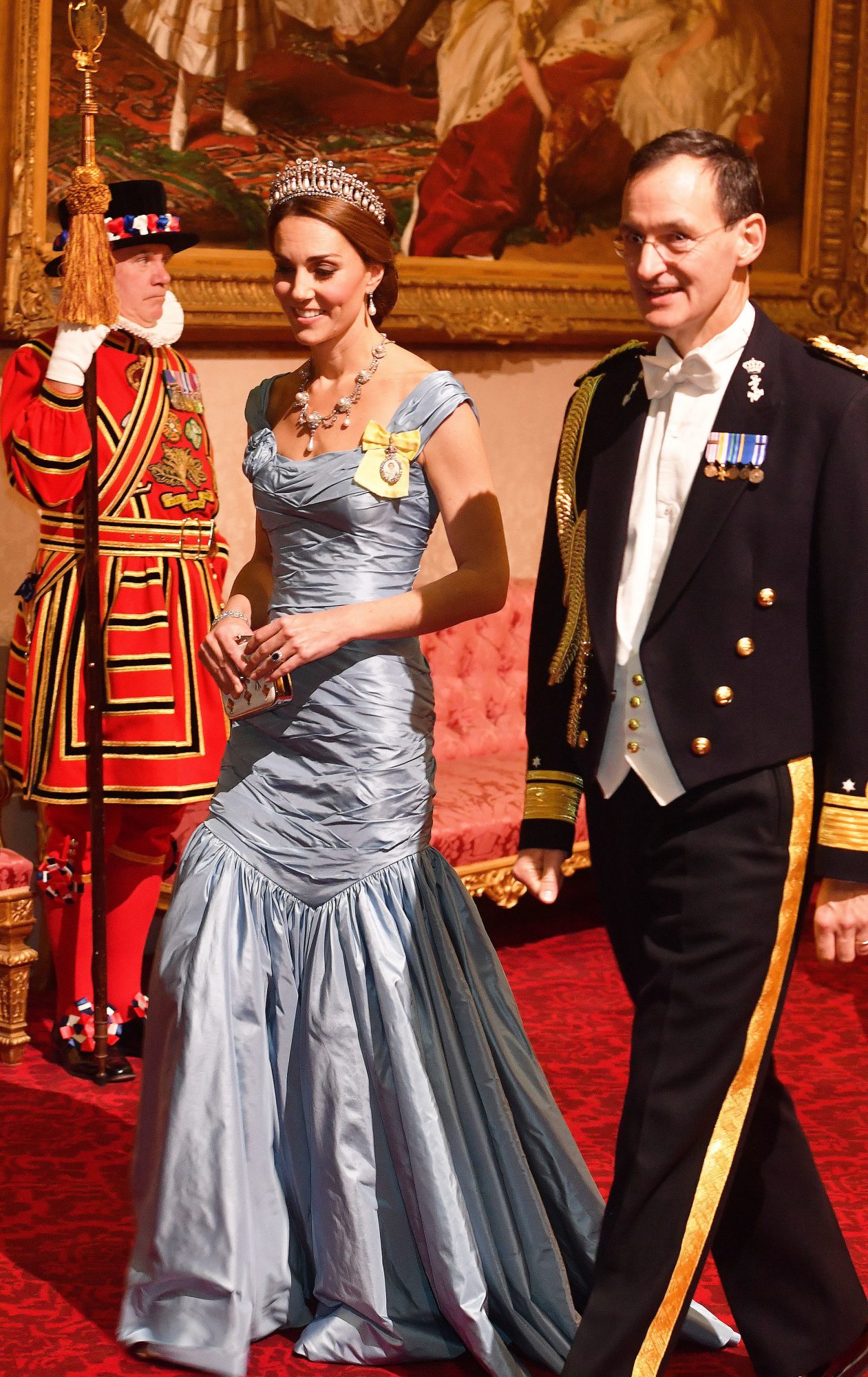 Of course, the opulent and stunning tiara reminds us of the one worn by American-teen-turned Genovian princess Mia (aka Anne Hathaway) in The Princess Diaries.
https://www.instagram.com/p/Bo1GAwoAkvY
Oh, and Middleton's historic diamond and pearl necklace—which has been in the royal family since 1863—also reminds us of the one worn by Hathaway's Daphne Kluger in Ocean's 8.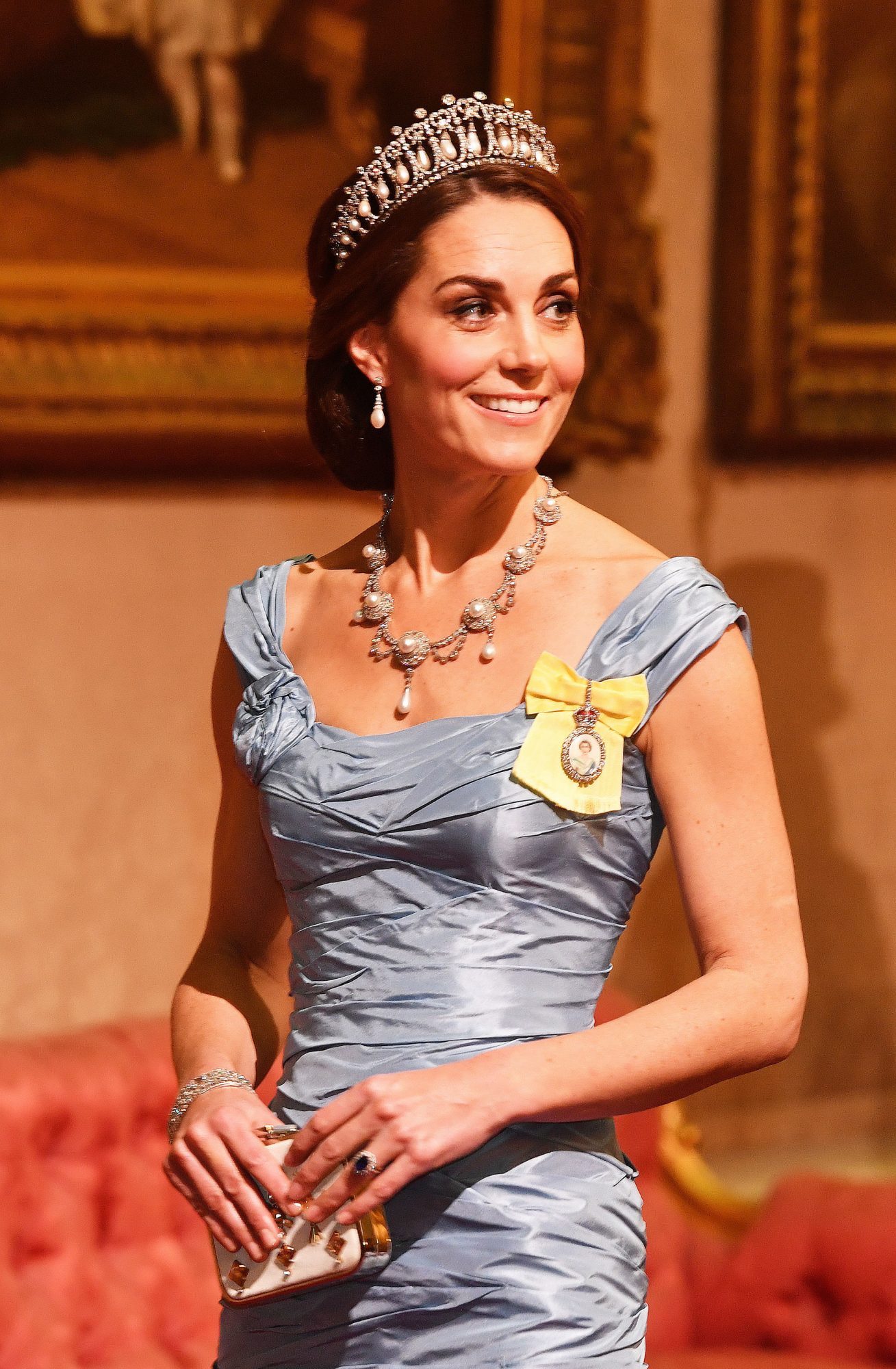 We're loving these "life-imitates-art" style moments from our favorite royal ladies. Let's just hope both Kate and Meghan avoid any Mia-level awkward moments.